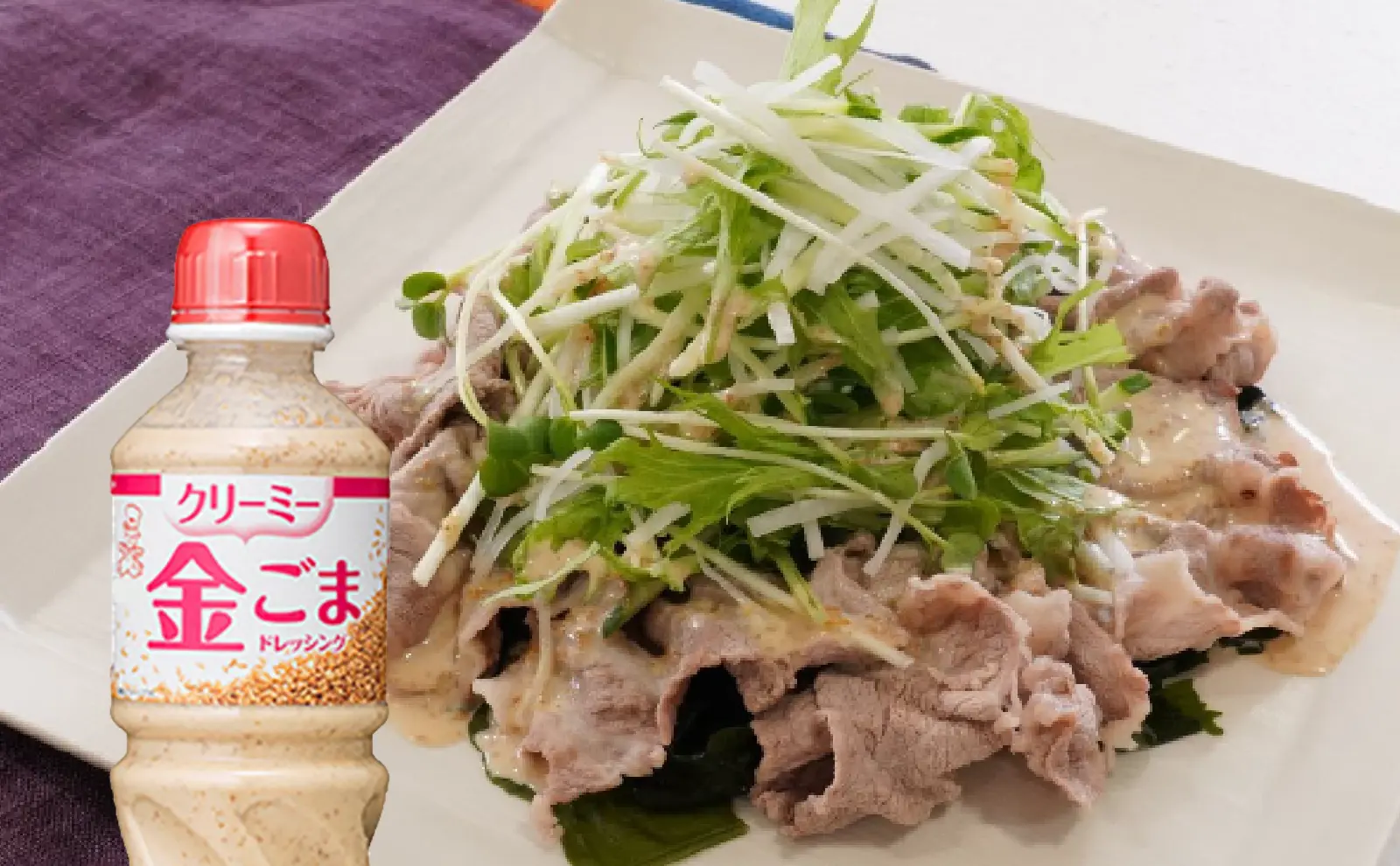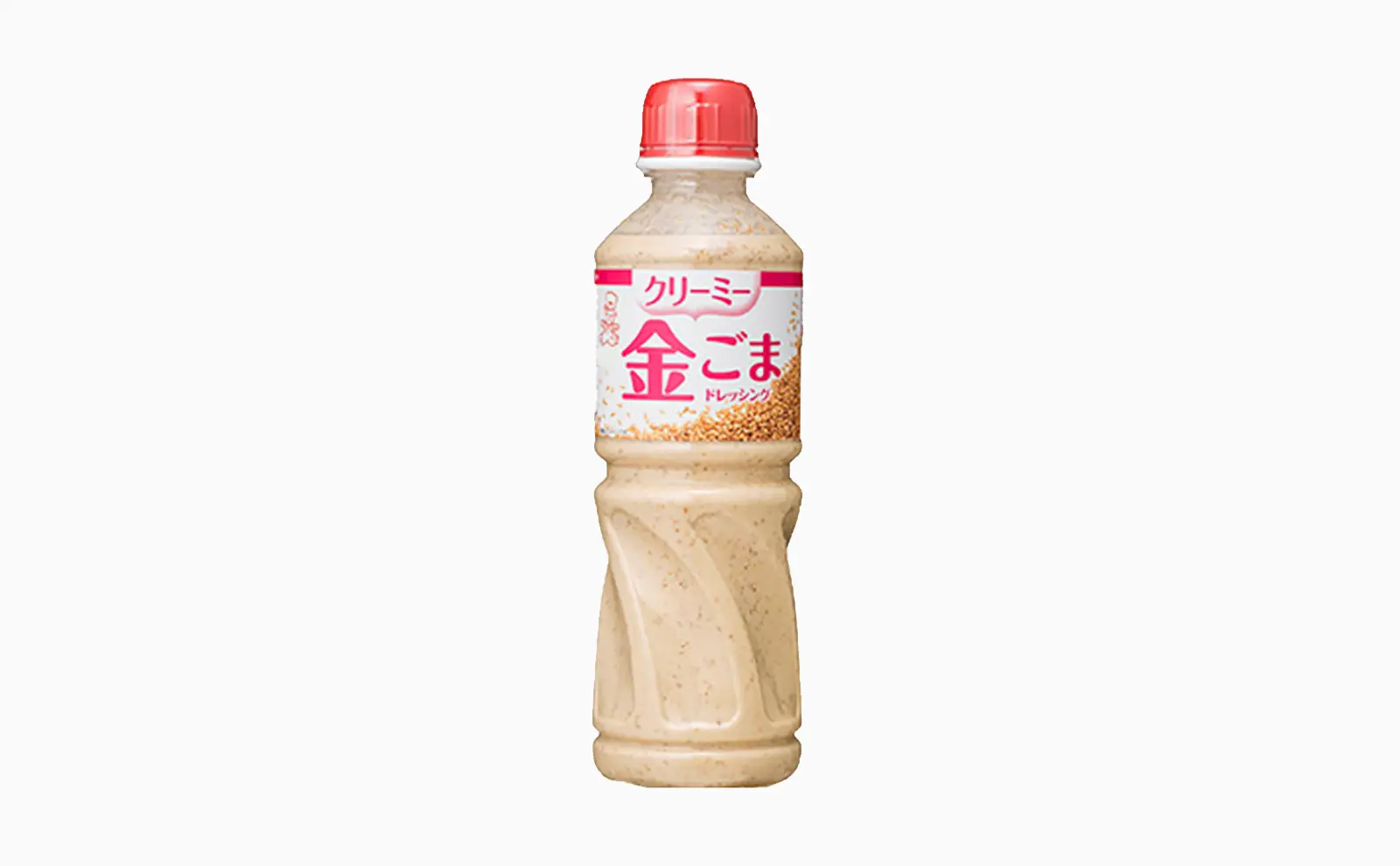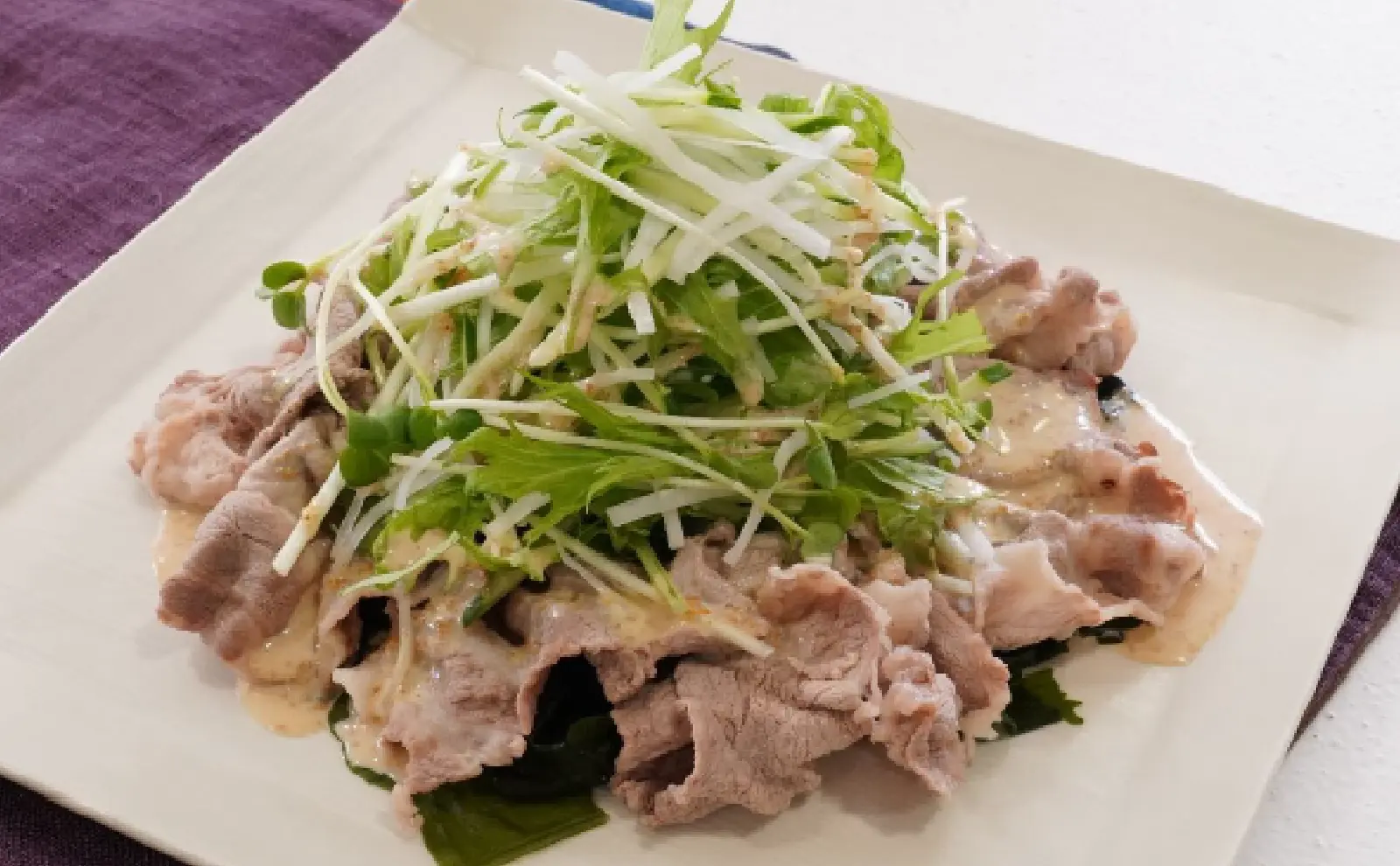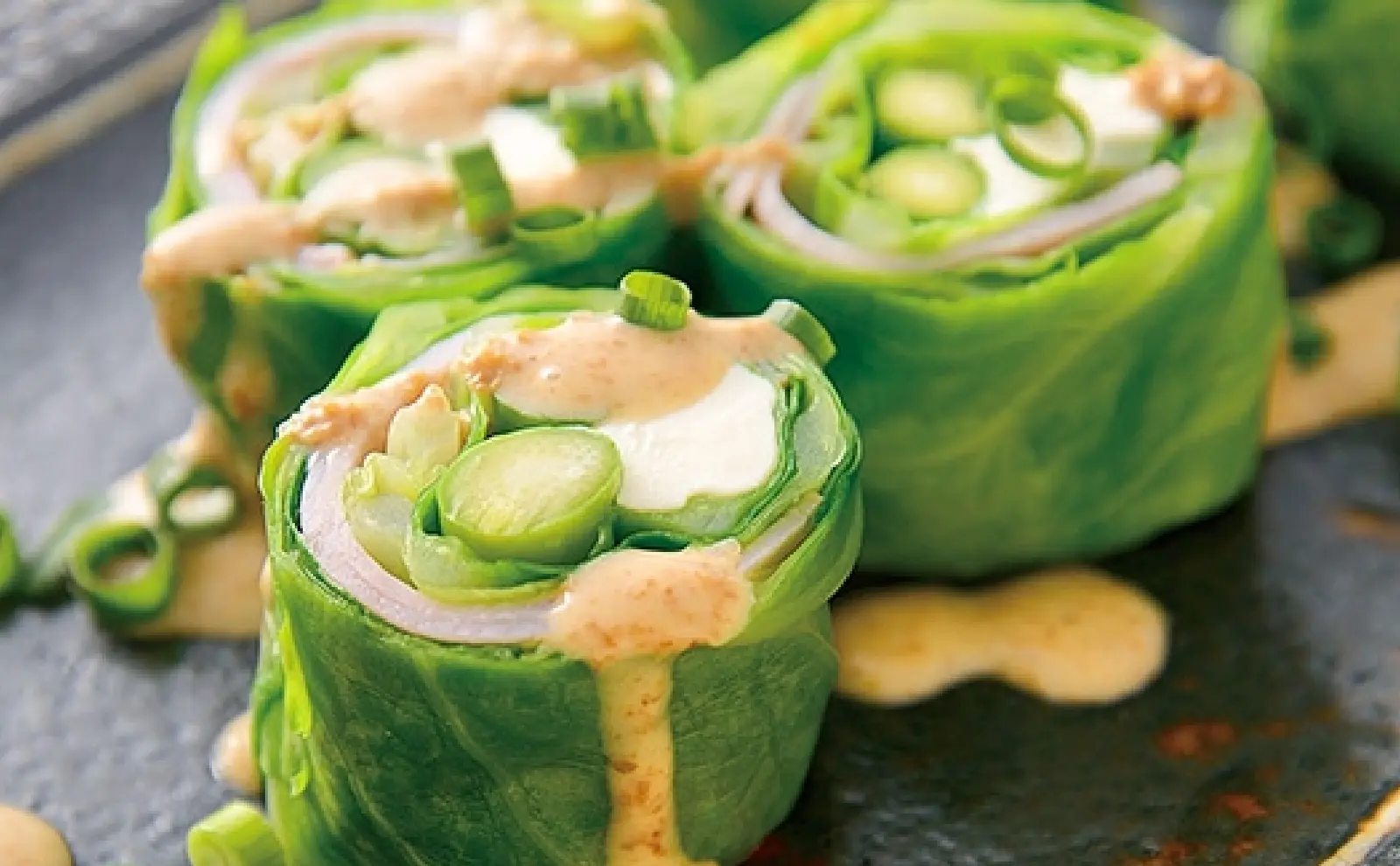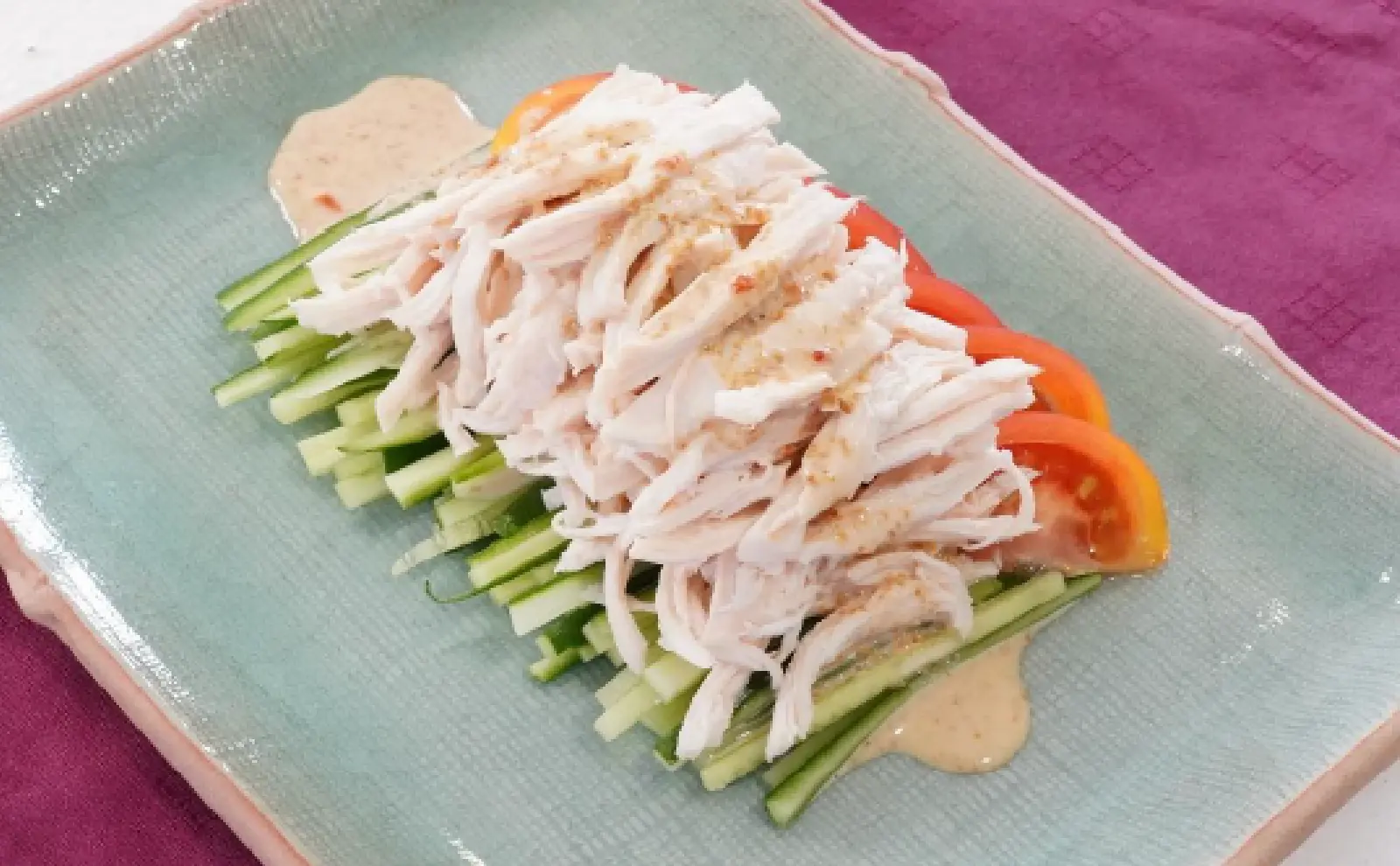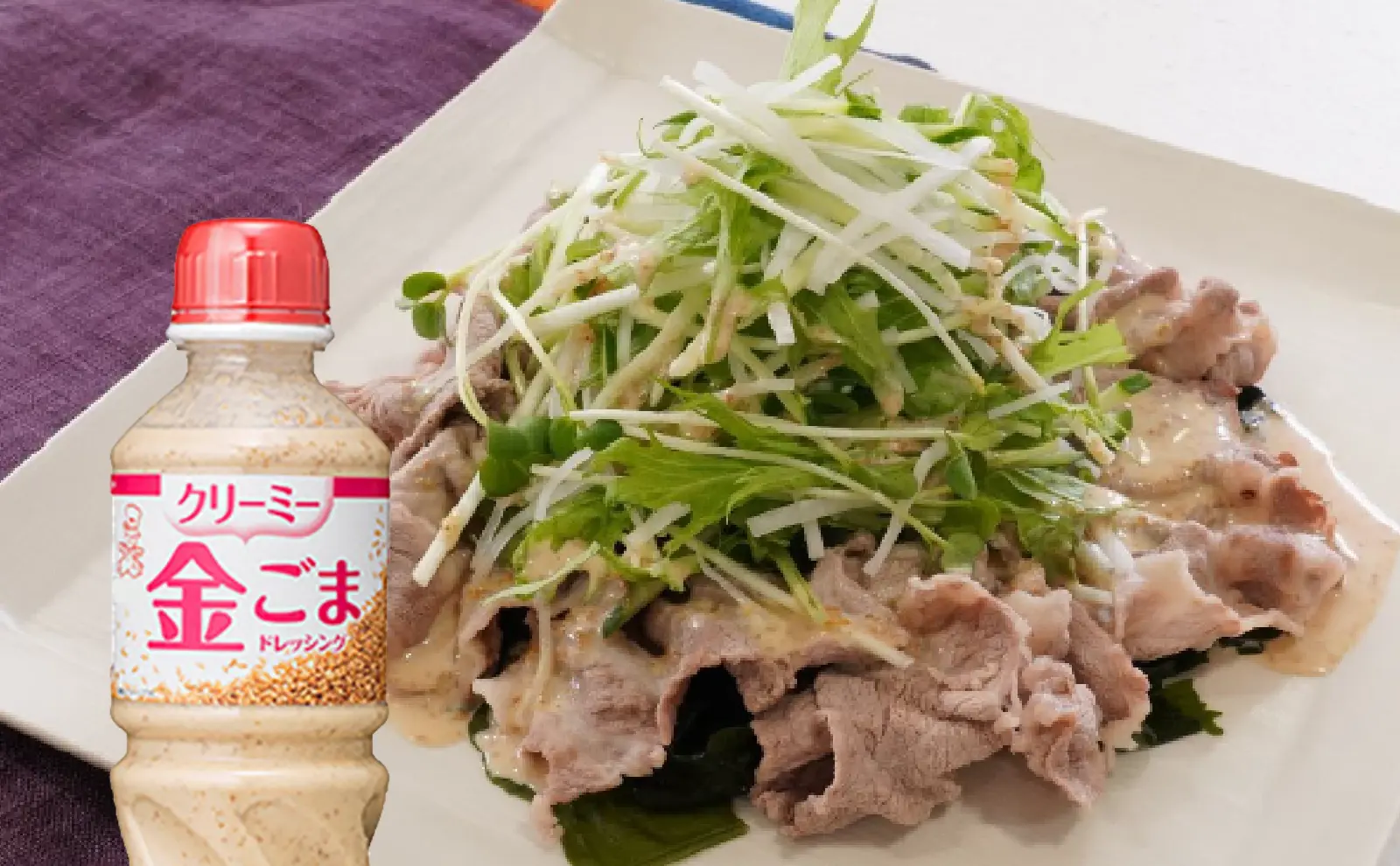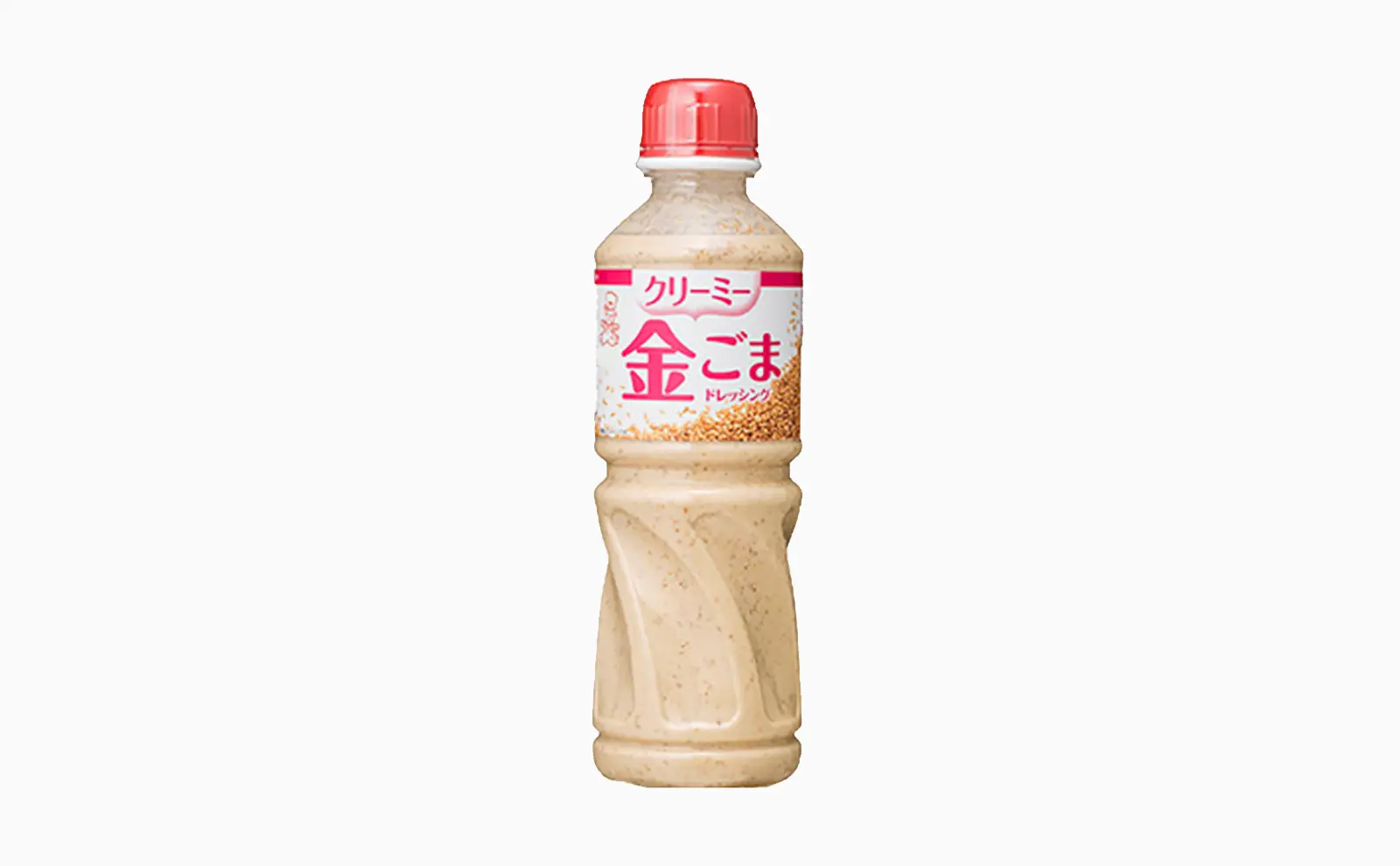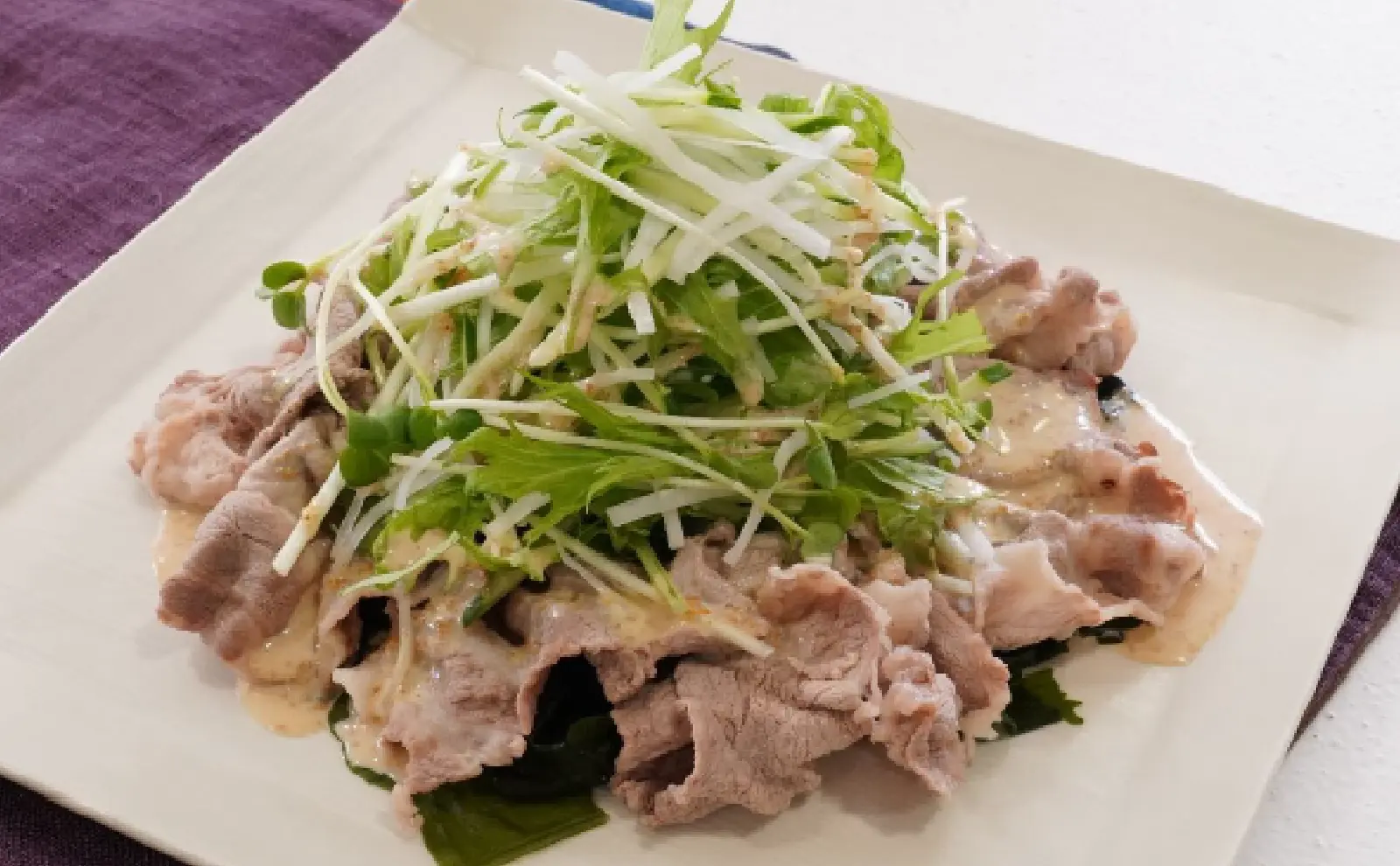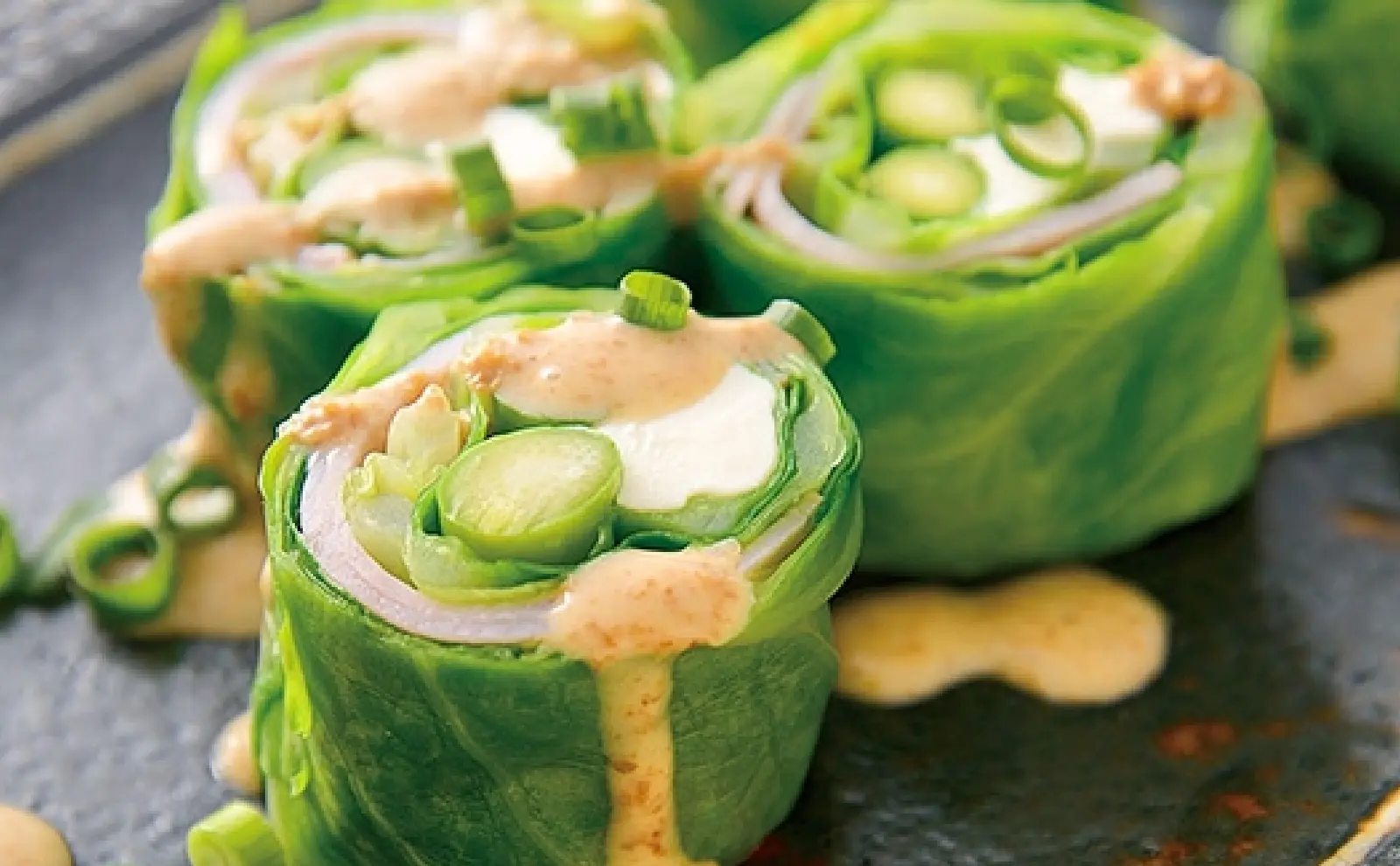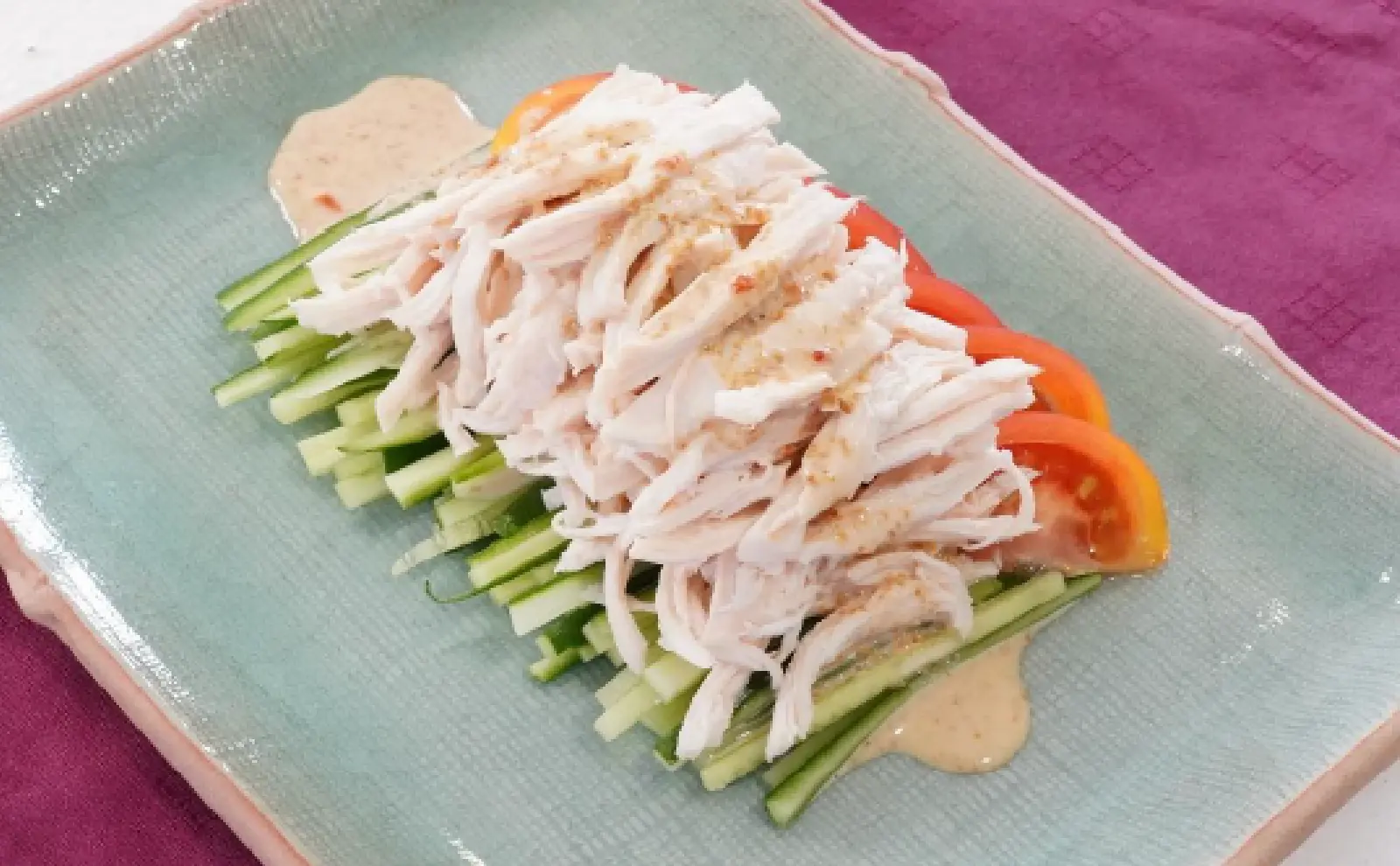 Creamy Golden Sesame Dressing
Recipes that use Creamy Golden Sesame Dressing About Creamy Golden Sesame Dressing
This is a sesame dressing which brings out the refined golden sesame taste. There is a perfect balance of saltiness, sweetness and sourness to create the mild taste, and can enhance the flavor of the original ingredients. This product can be easily blended into and used with a variety of menu items, and has the appropiate stickiness.
Recipes and suggestions for use
Drizzle this sesame dressing over thinly sliced beef, pork, fresh tuna, or salmon.
Enjoy it on steamed vegetables tossed with cold noodles.
You can also use this dressing as a dipping sauce for gyoza or dumplings.
Product description
Ingredients
Vegetable Oil, Soy sauce, Vinegar, Sesame (Gold Sesame 80%, White Sesame), Sugar, Salt, Egg Yolk, Shiitake extract powder, Seasoning (Amino acid, etc.), Thickener (Guar), Sweetener (Sucralose), Spice extracts, Water
Allergenic substances (Japan standard reference information)
Wheat, Egg, Sesame, Soy
Stock Temperature
Room temperature
Where to buy Creamy Golden Sesame Dressing outside of Japan
The following online shops sell Creamy Golden Sesame Dressing as of September 2023. (Please understand that product availability may change without notice.)
Commercial buyers interested in this product should contact the manufacturer here: KENKO Mayonnaise Co.,Ltd.