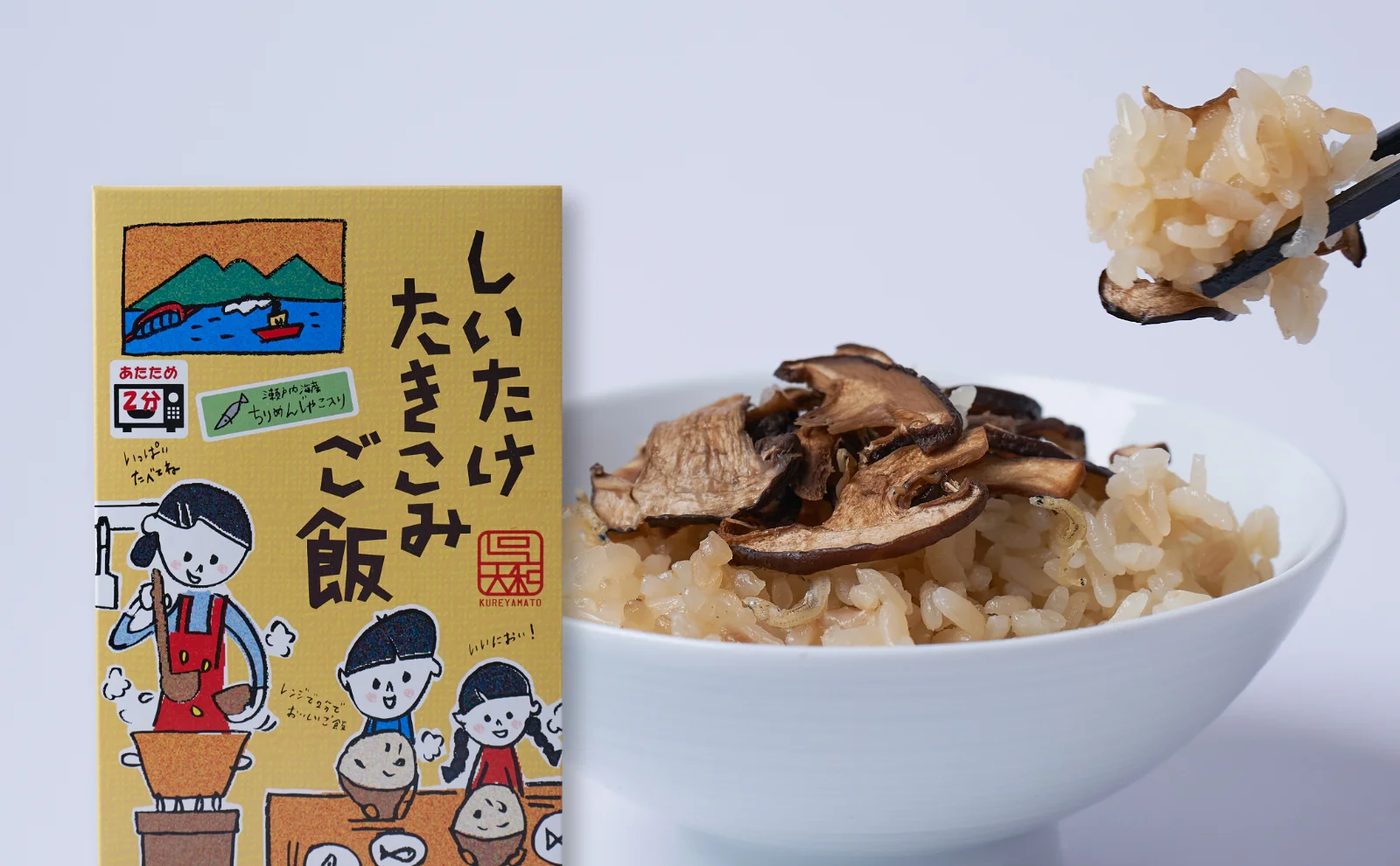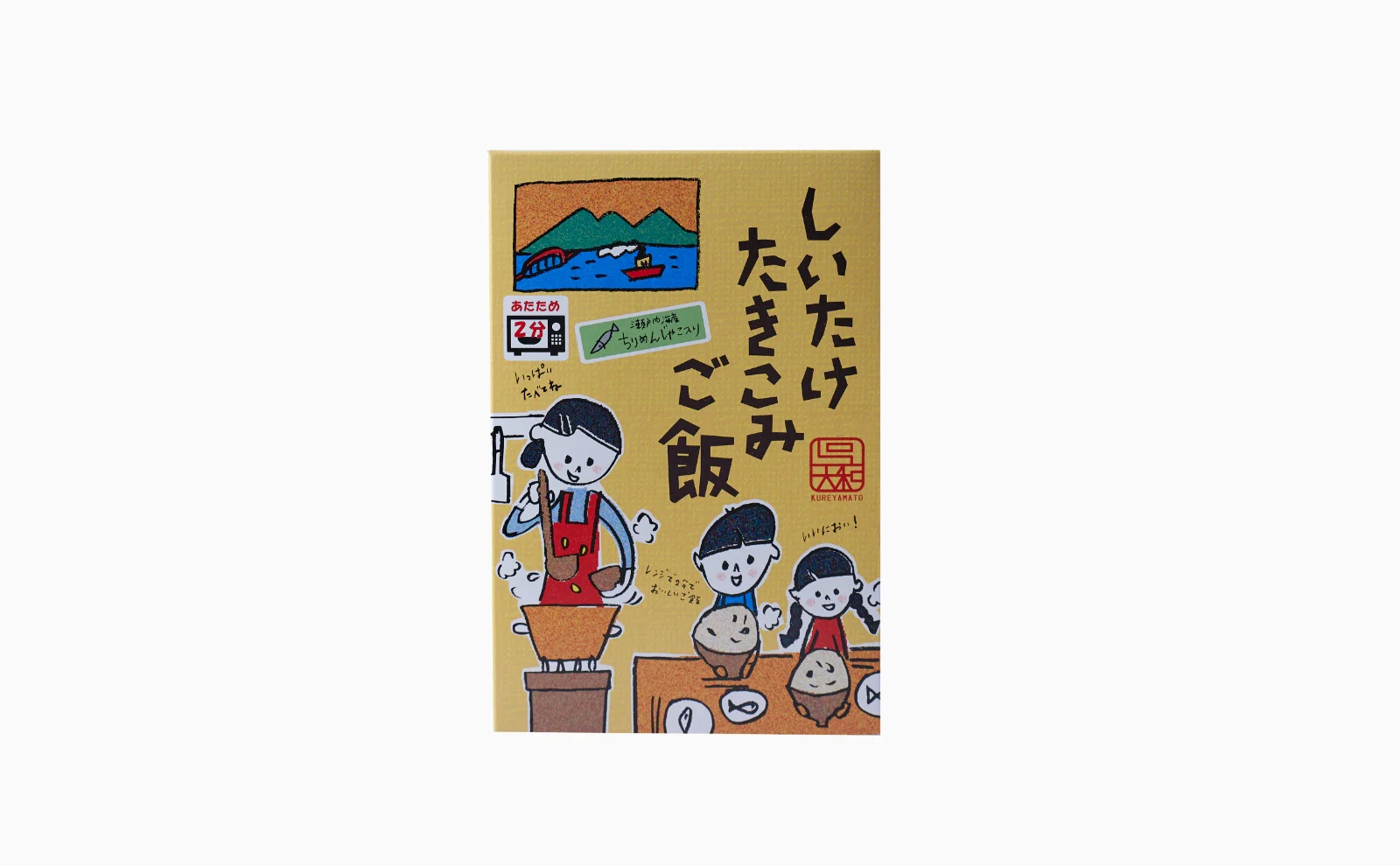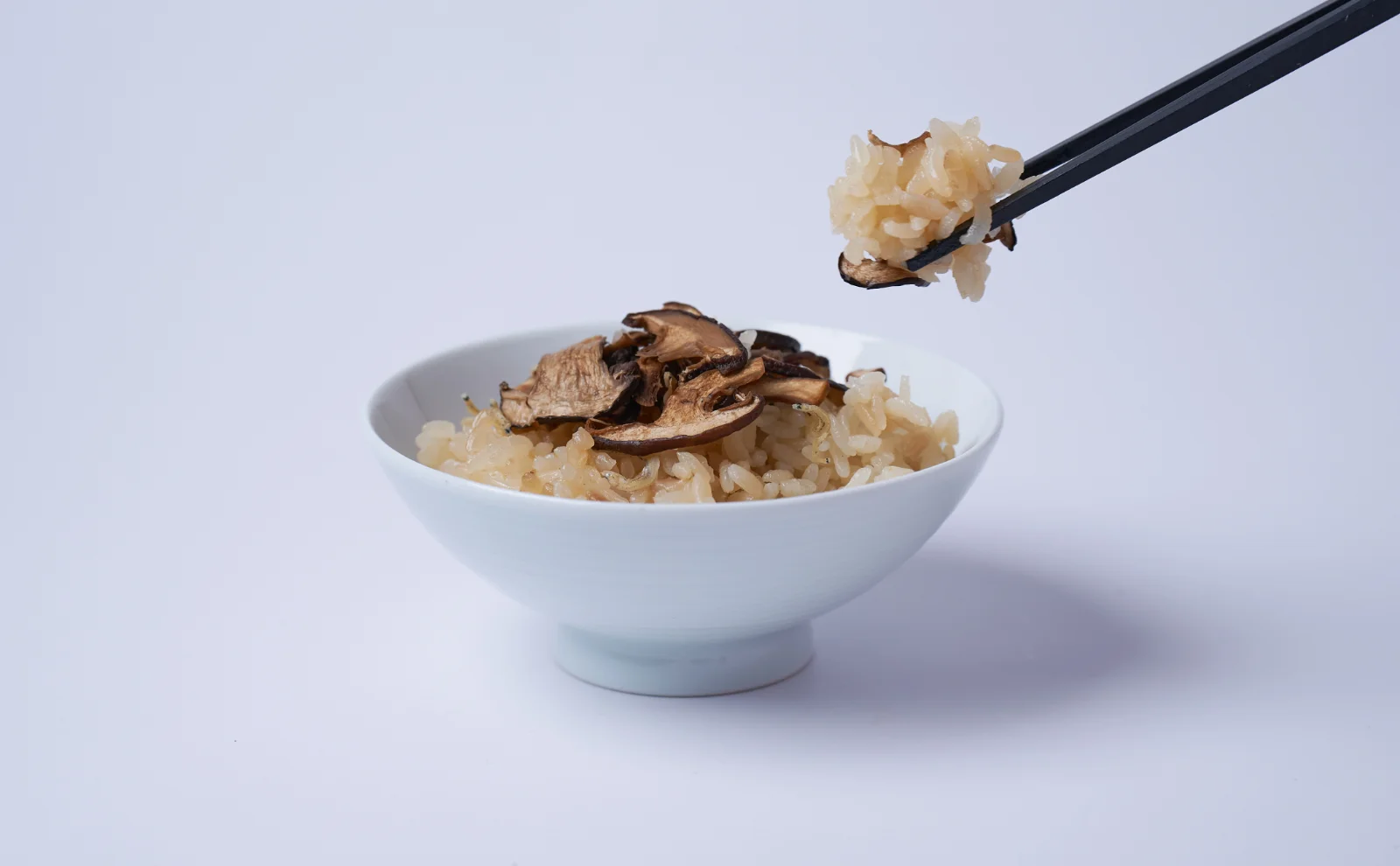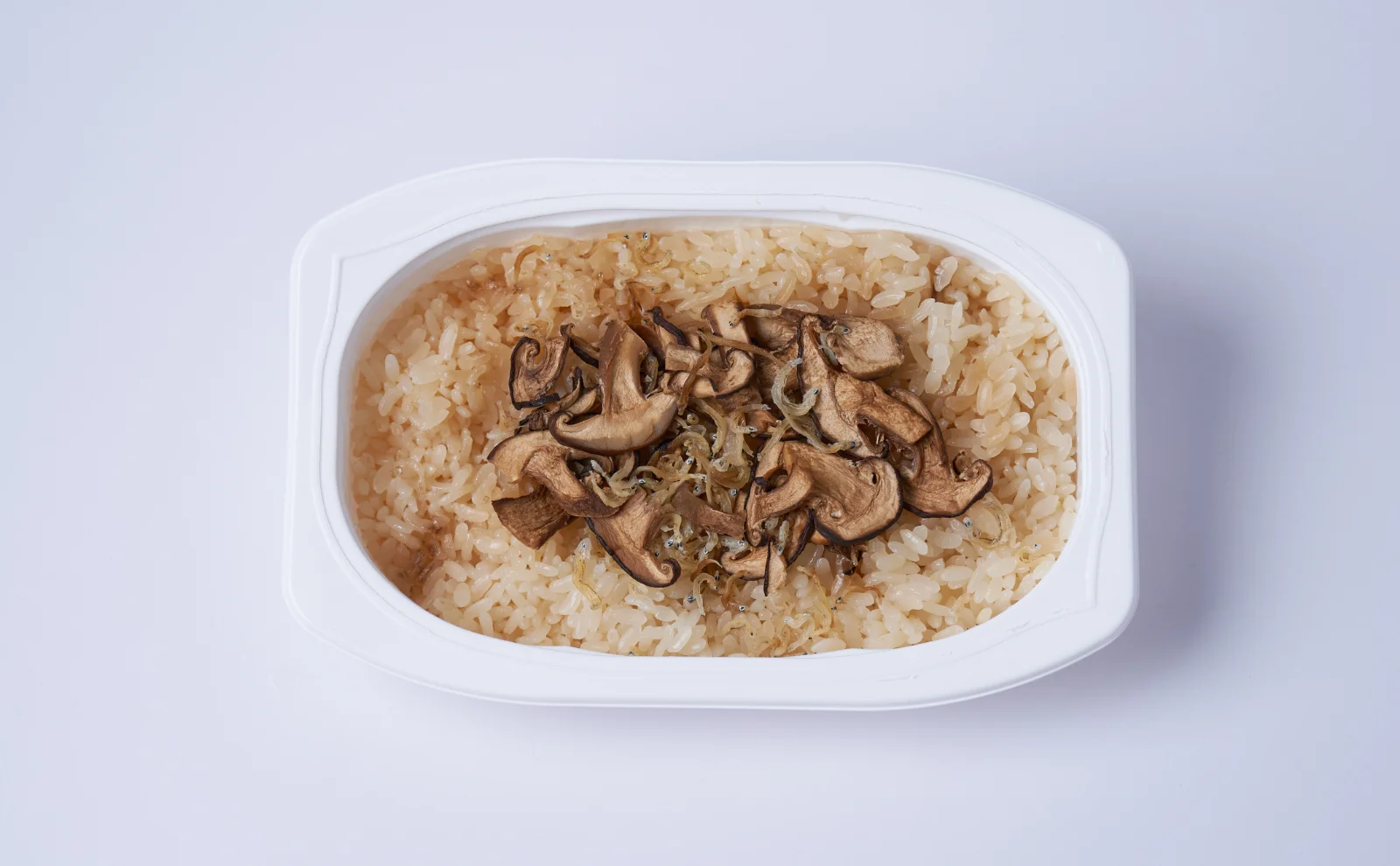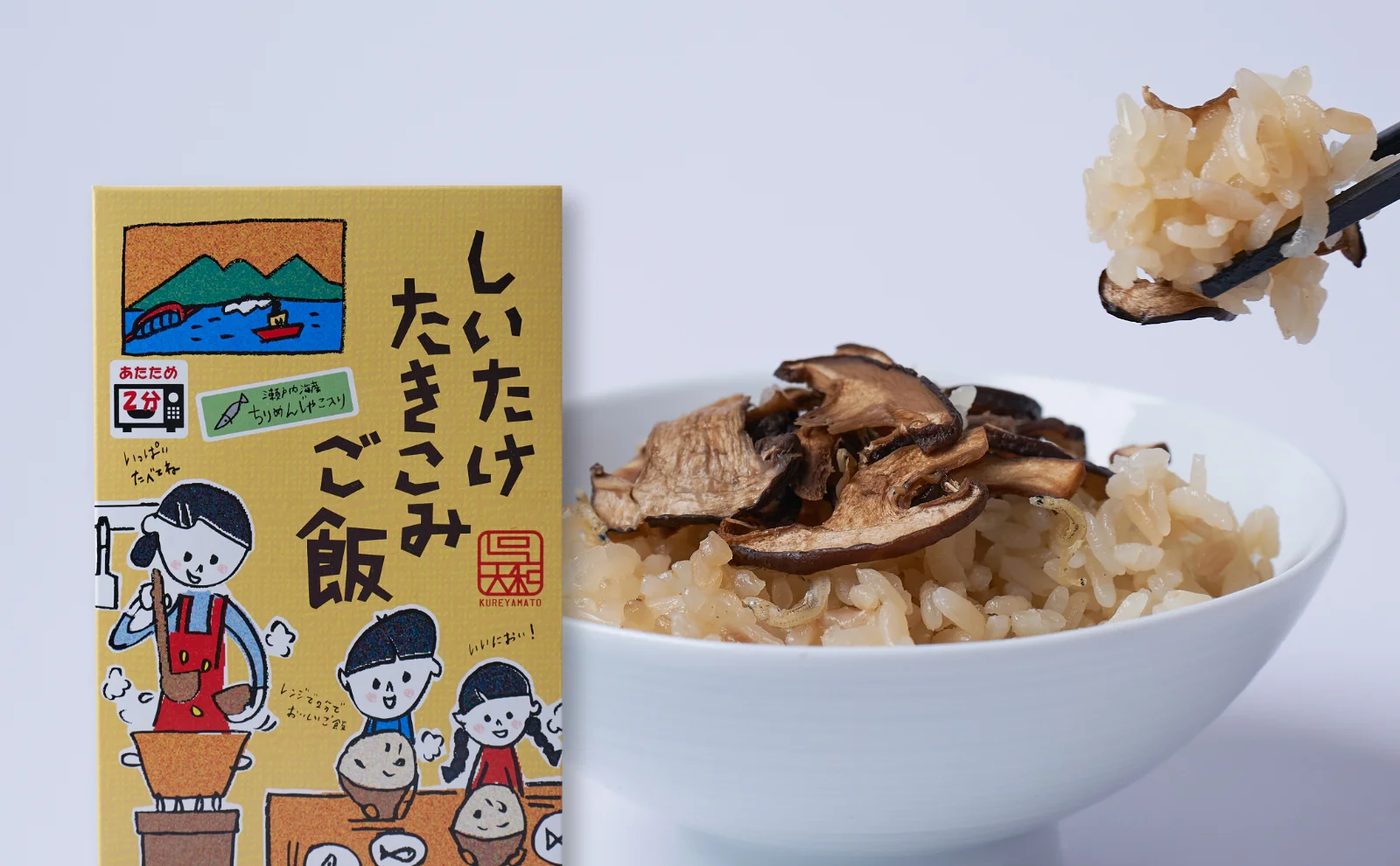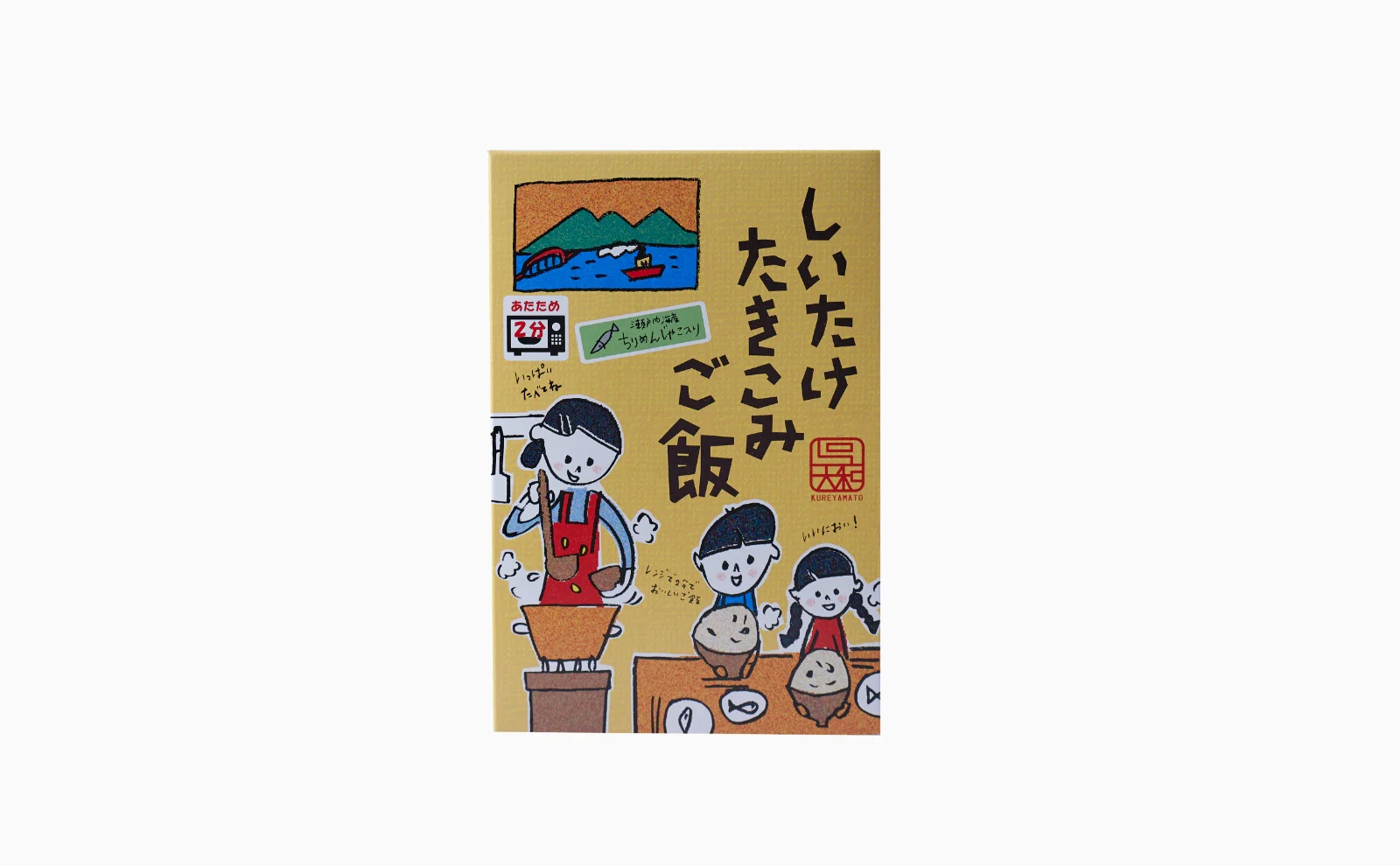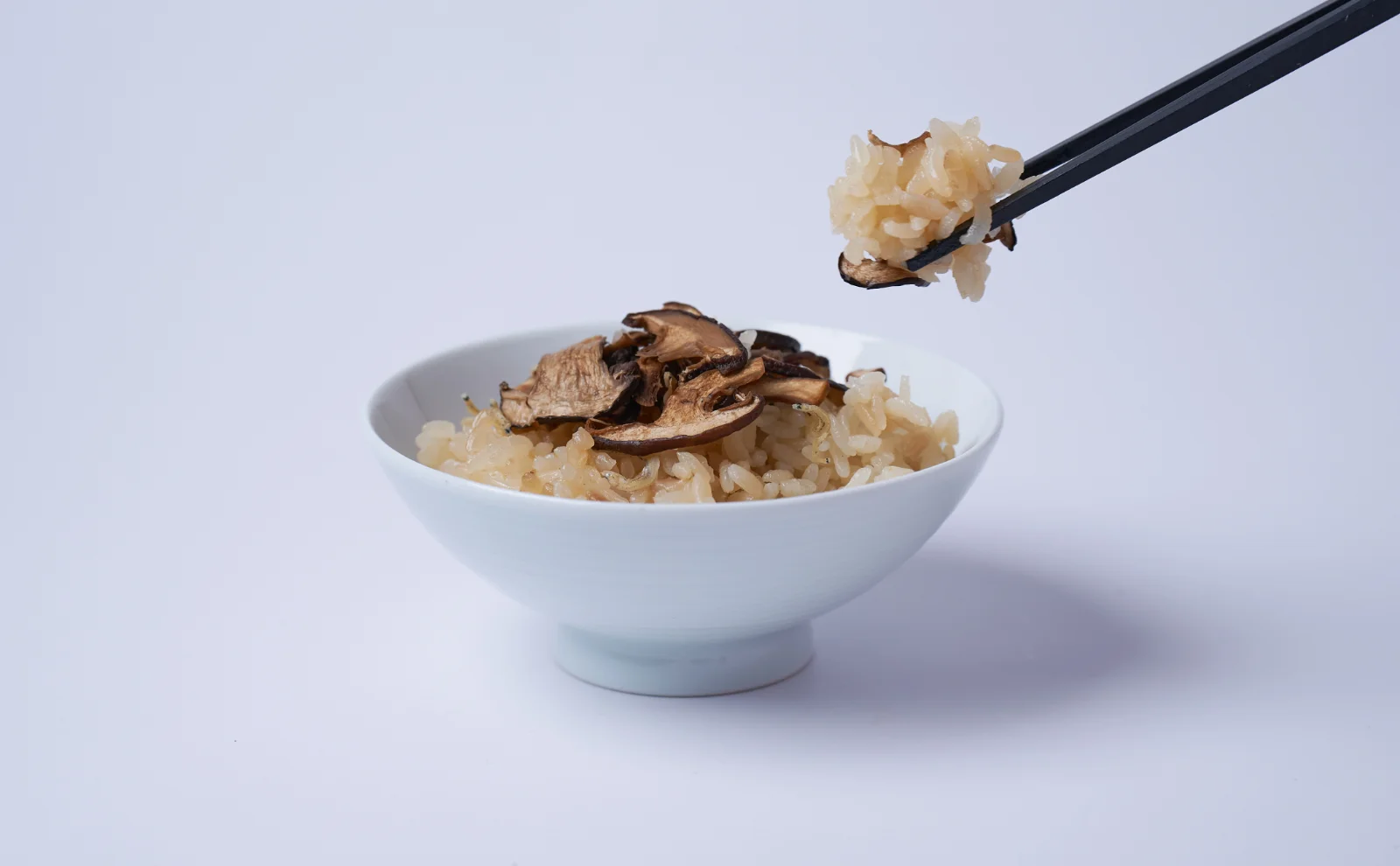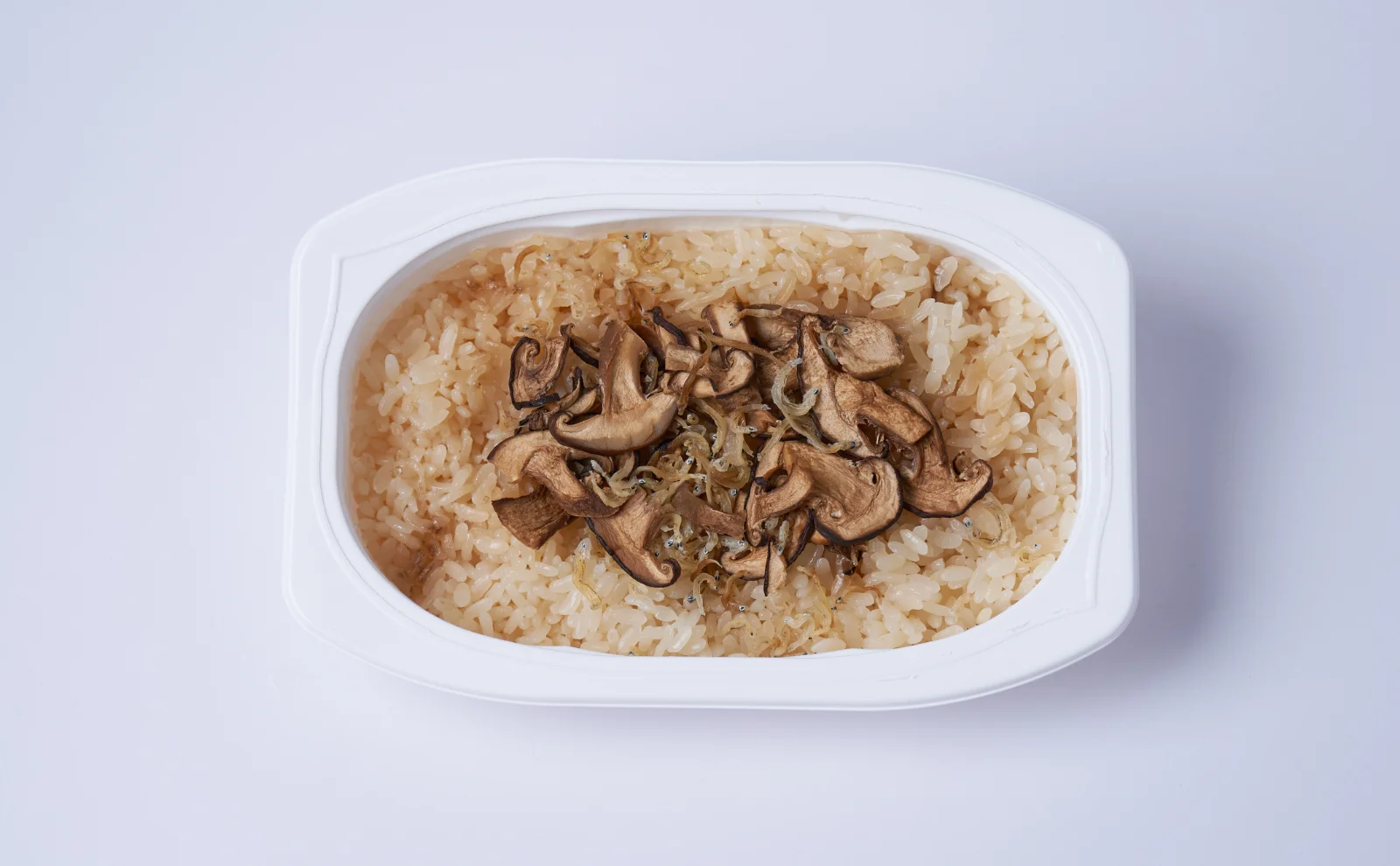 Shiitake Mushroom Mixed Rice
About Shiitake Mushroom Mixed Rice
Ready-to-eat takikomi gohan (Japanese mixed rice) with shiitake mushrooms and dried whitebait fish harvested from the Setouchi region. Microwave for two minutes and you have a hot nutritious meal!
How to eat the Shiitake Mushroom Mixed Rice
Microwave cooking directions Before heating in the microwave make a 2-centimeter cut in one corner of the plastic film to allow steam to escape. Approximate cooking times are: 500–600 W: 2 min 700 W: 1 min 40 seconds 1000 W: 1 min 20 seconds
Stovetop (hot water) cooking directions Add the unopened package right-side-up to boiling water and heat uncovered for approximately 15 minutes.
Product description
Ingredients
Glutinous rice (grown in Japan), dashi broth (salt, soy sauce, high fructose corn syrup, sugar, kelp, bonito (coarse crushed), mackerel withers (coarse crushed), kelp extract, brewed vinegar, shiitake extract, dried sardine extract, bonito flake extract, seafood protein hydrolysate), dried whitebait (from the Seto Inland Sea), shiitake powder/ seasonings (amino acids, etc.). May contain wheat, soybeans, mackerel.
Allergens (subject to labeling requirements in Japan)
May contain wheat, soybeans, and mackerel. The whitebait used is caught using a fishing method that can result in shrimp and crab bycatch.
Storage
Keep at room temperature
Shelf life
1 year from manufacturing date
For sale in
Only available in Japan