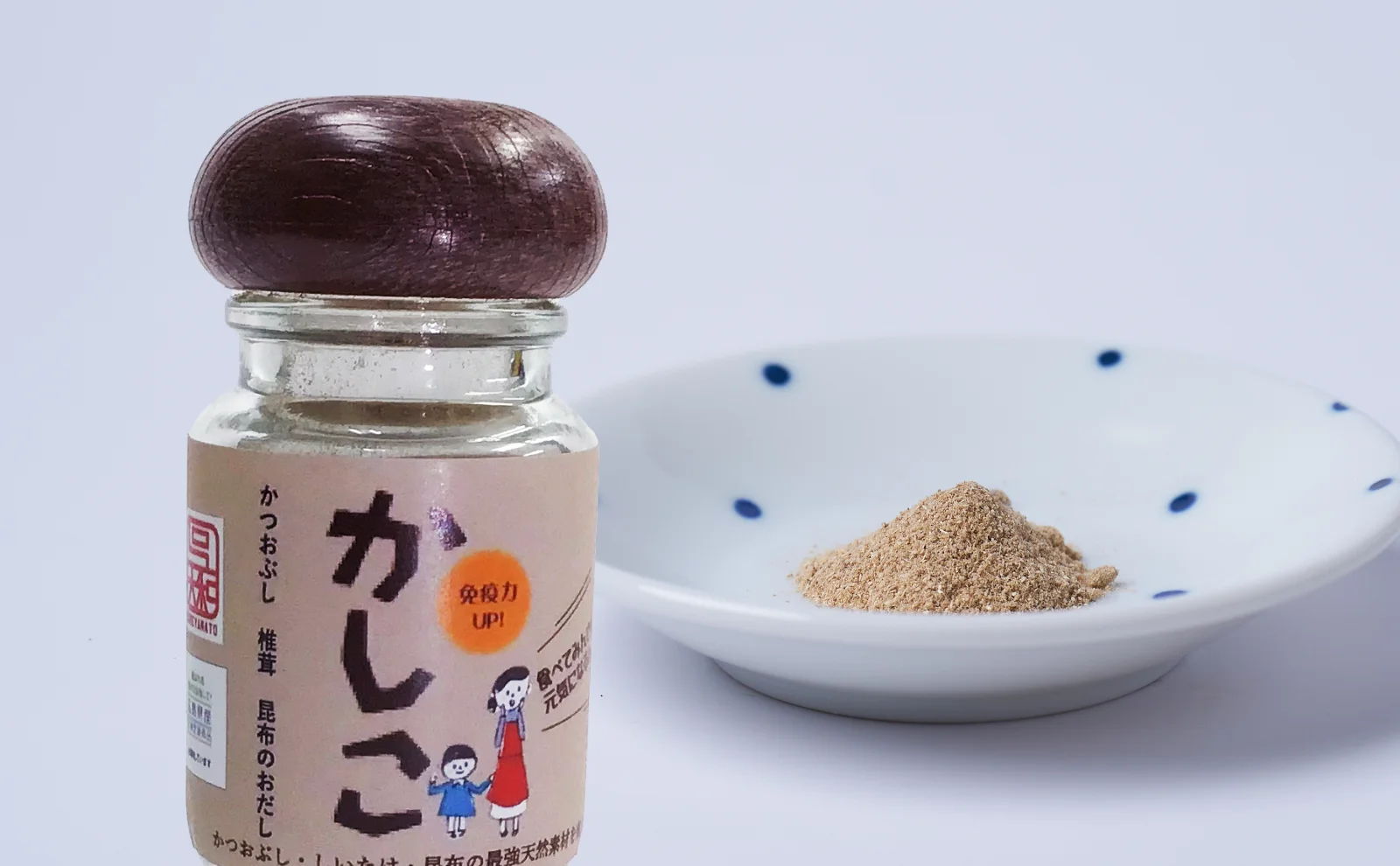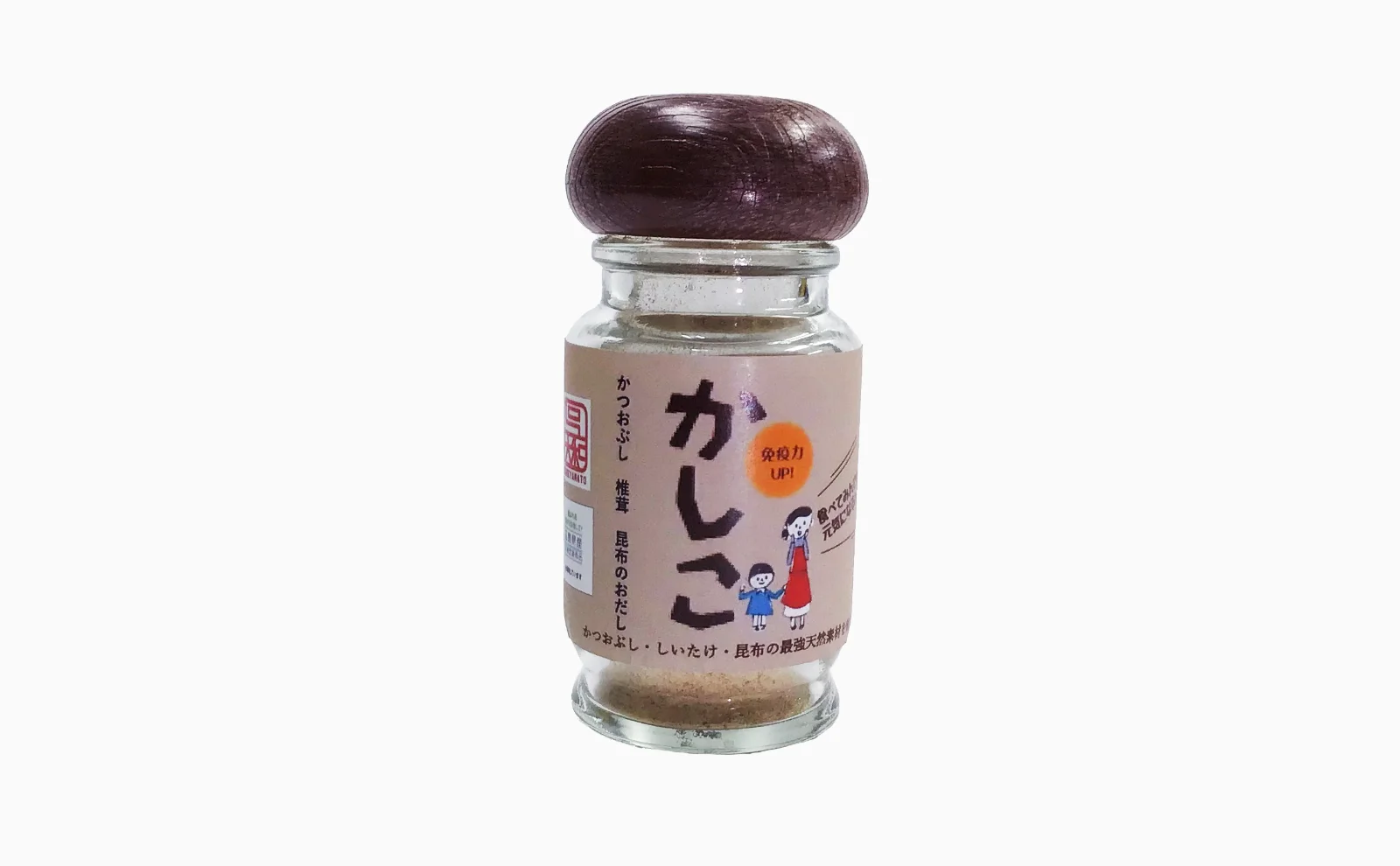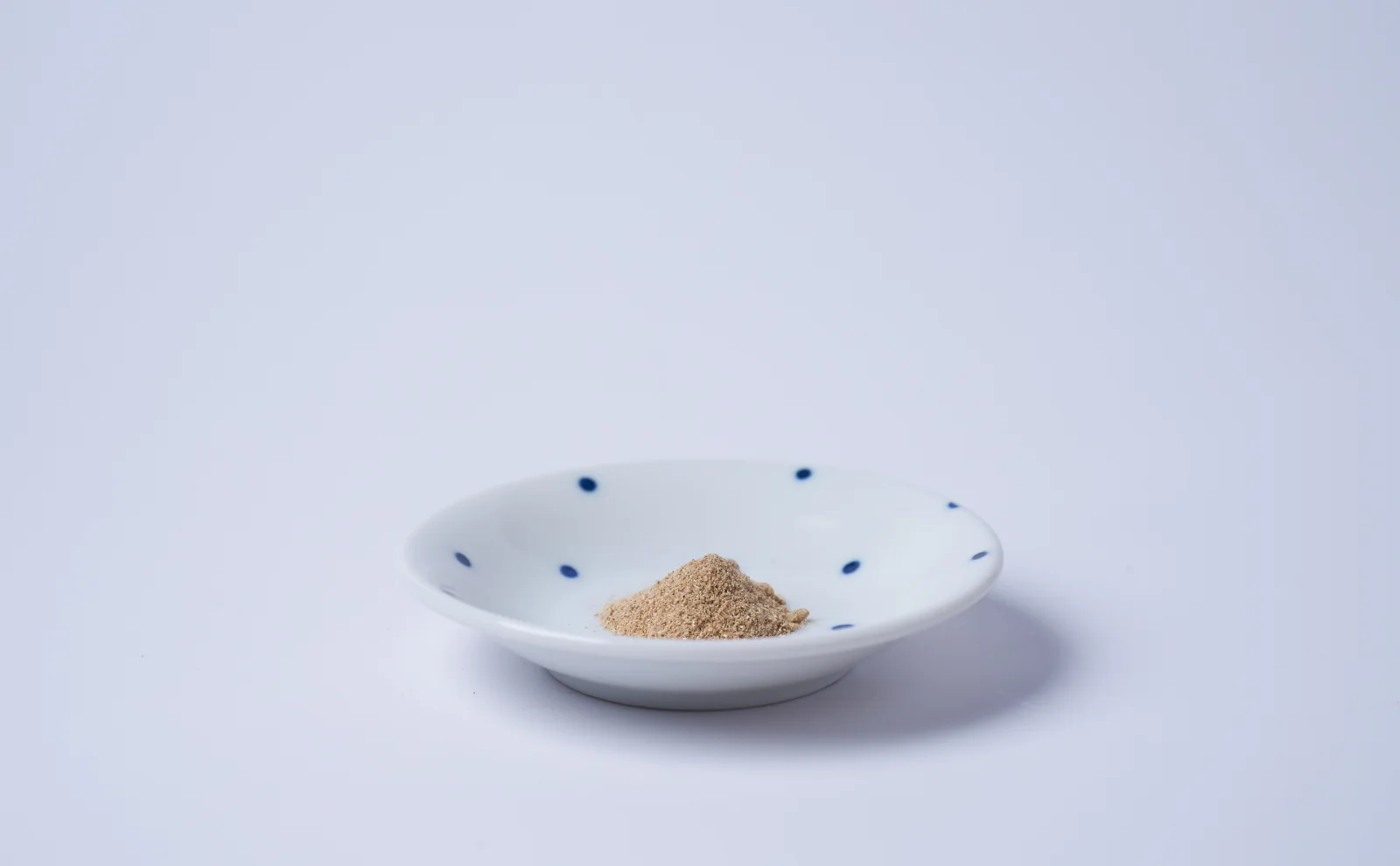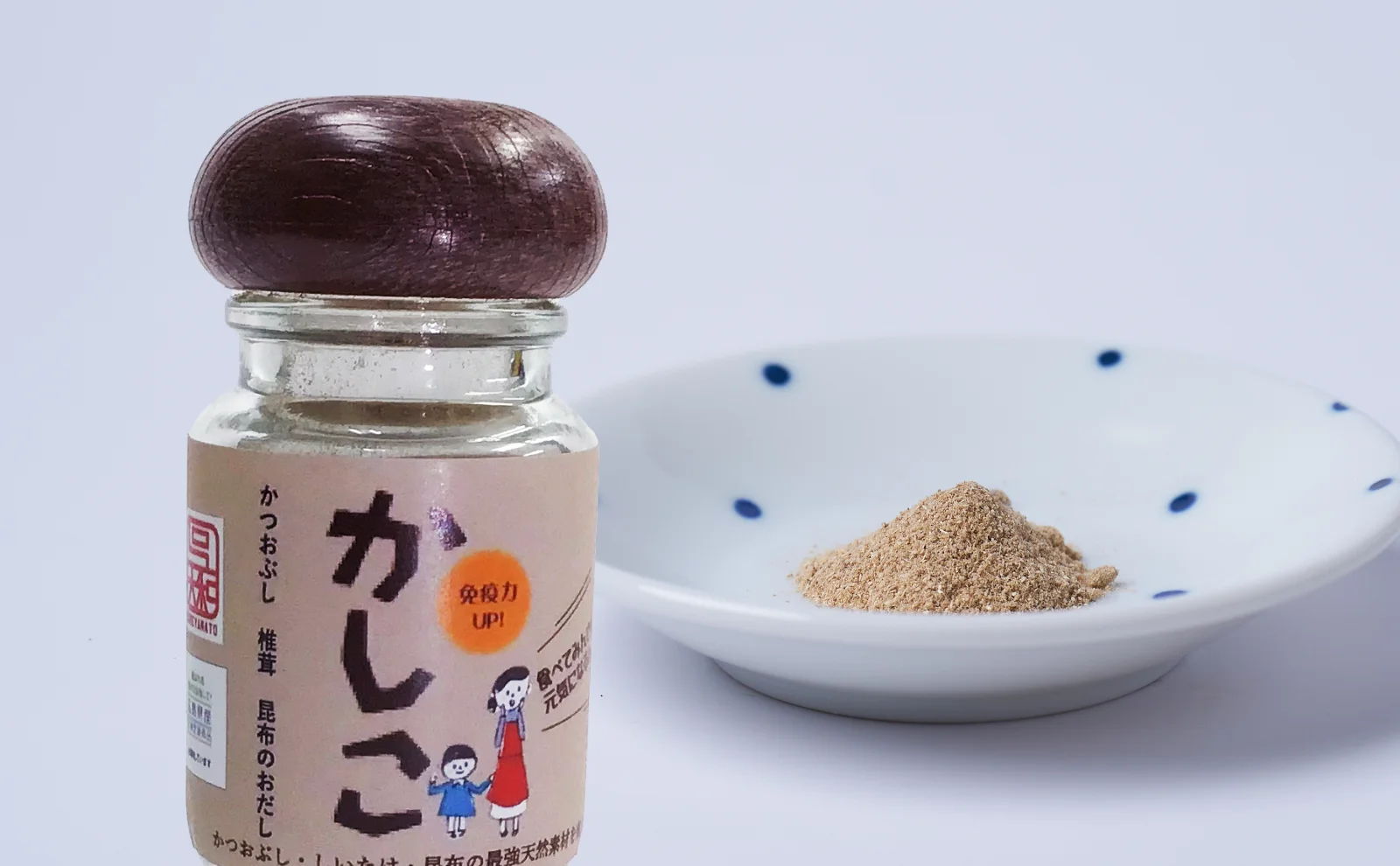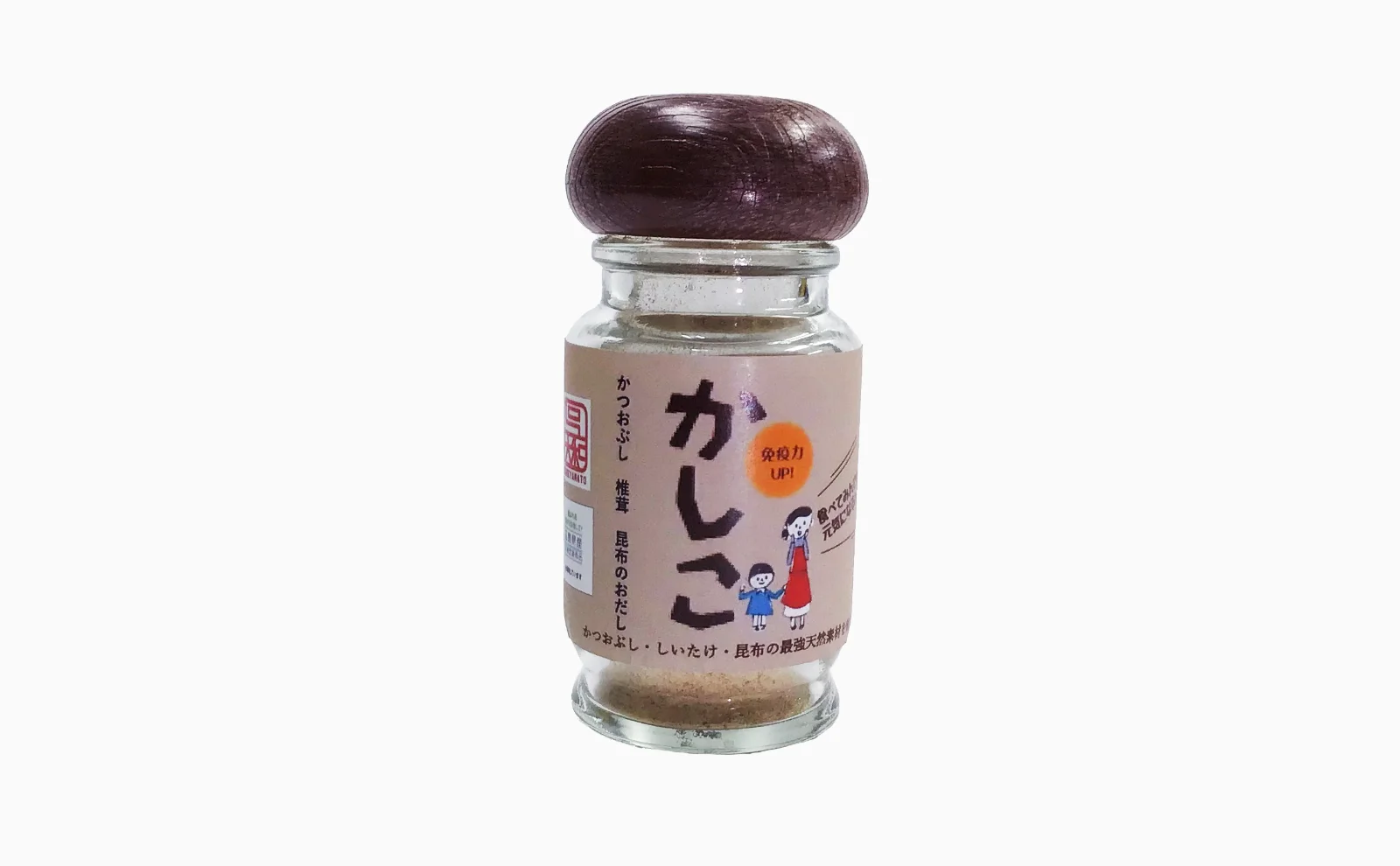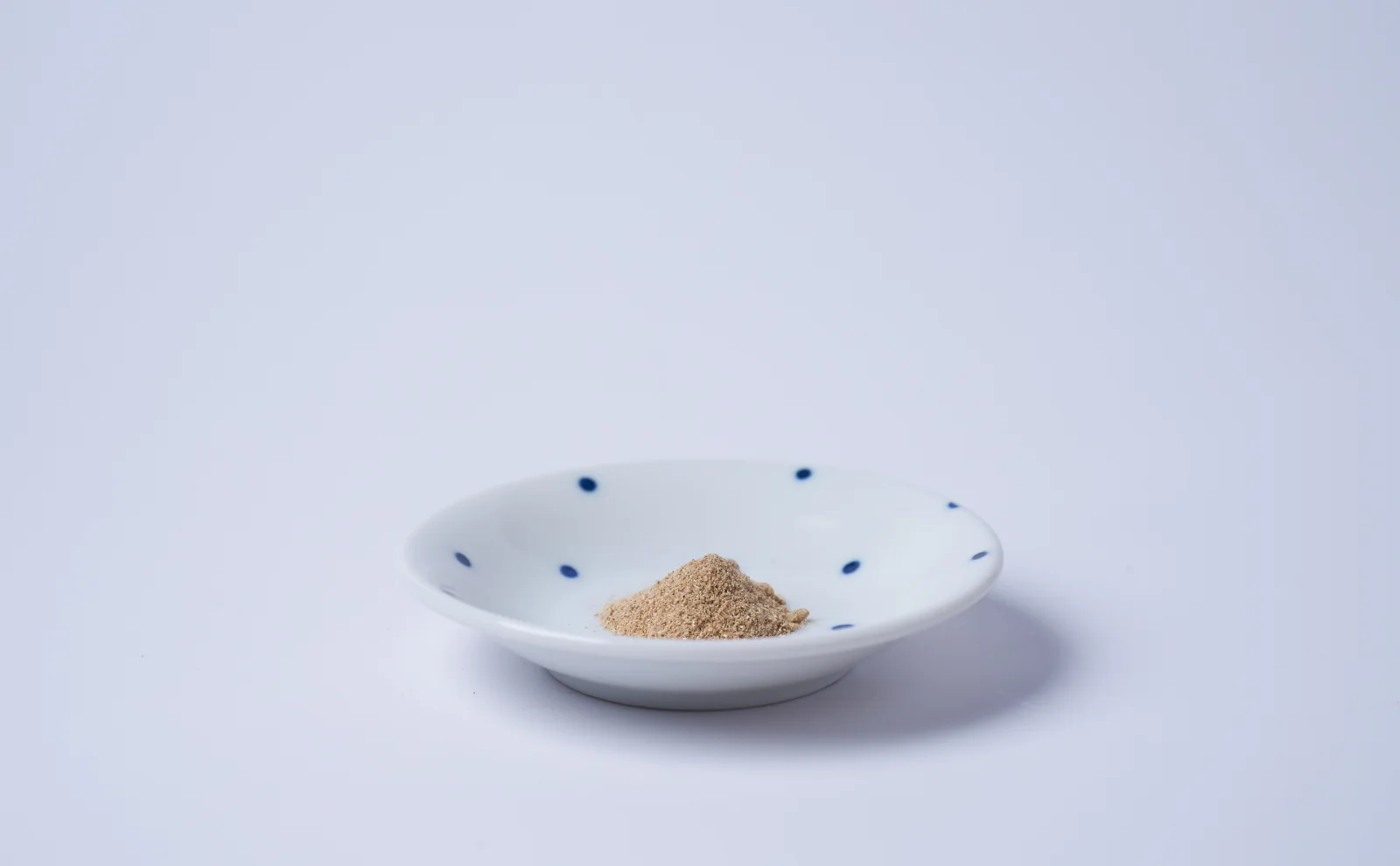 About Shiitake Mushroom Powder
We took a rich dashi soup stock made from bonito flakes, shiitake mushrooms, and kombu and packaged it in powdered form, for ease and convenience in adding flavor to soups, simmered dishes, and more. We hope it finds a place in your kitchen as part of a healthy lifestyle.
How to use the Shiitake Mushroom Powder
Since the Shiitake Mushroom Powder is used for adding flavor, how much you use will vary by individual taste. For adding to 200 ml of miso soup or other soups, start by adding one shake of the powder, and then after tasting if you want a stronger flavor add one or two more shakes according to your preference.
Product description
Ingredients
Dried shiitake powder, bonito powder, kelp powder
Allergens (subject to labeling requirements in Japan)
None
Storage
Keep at room temperature
Shelf life
1 year from manufacturing date
For sale in
Only available in Japan