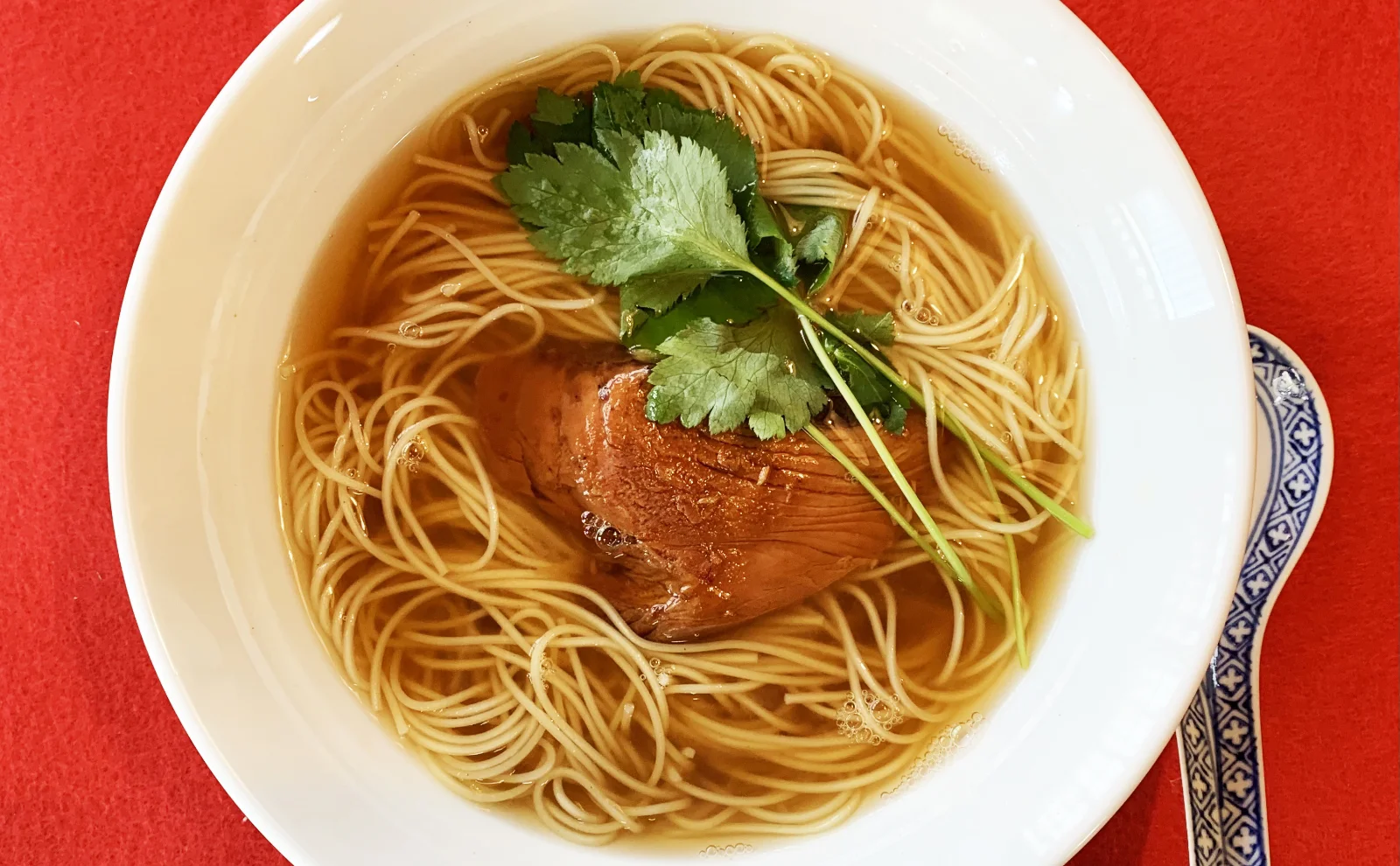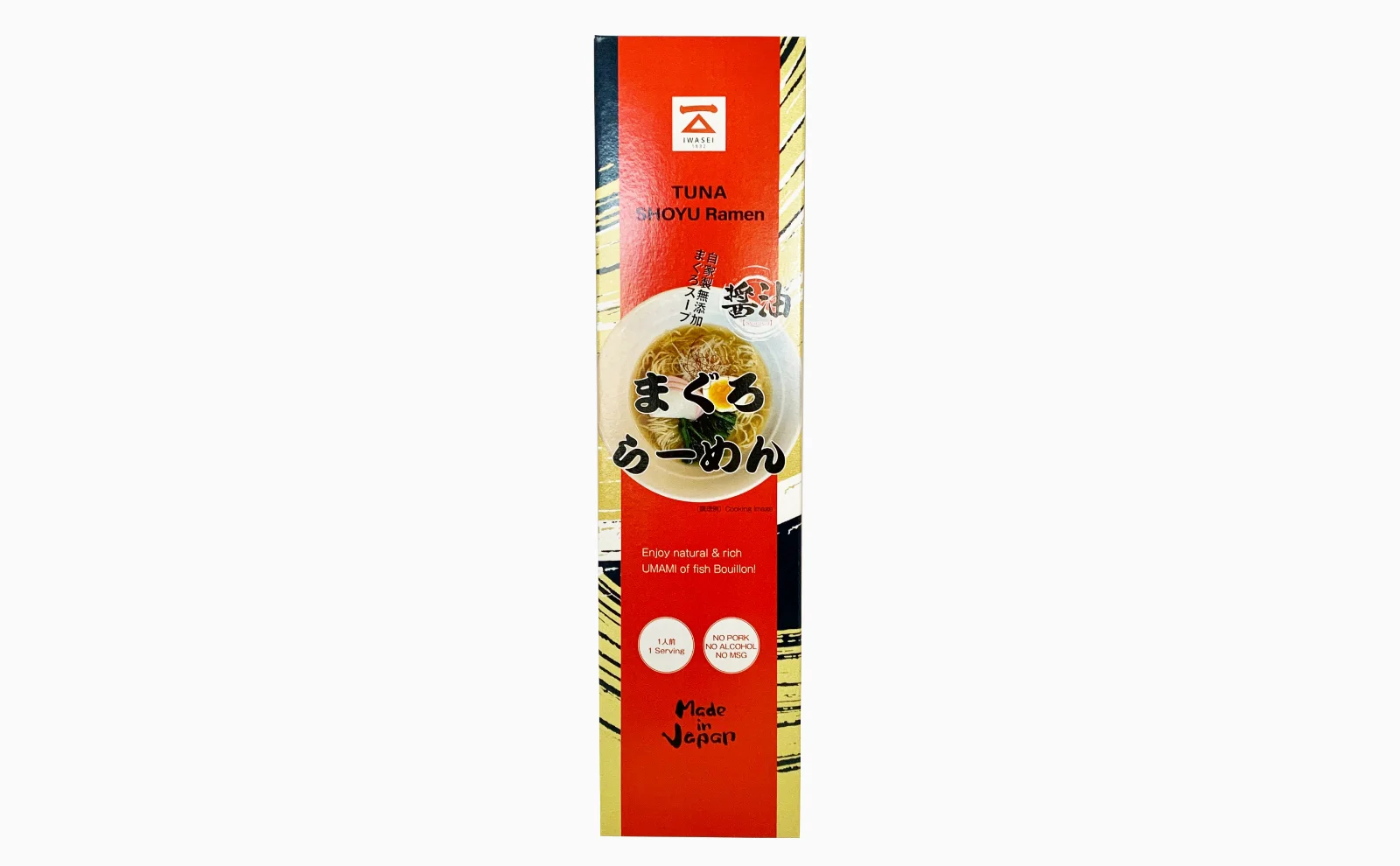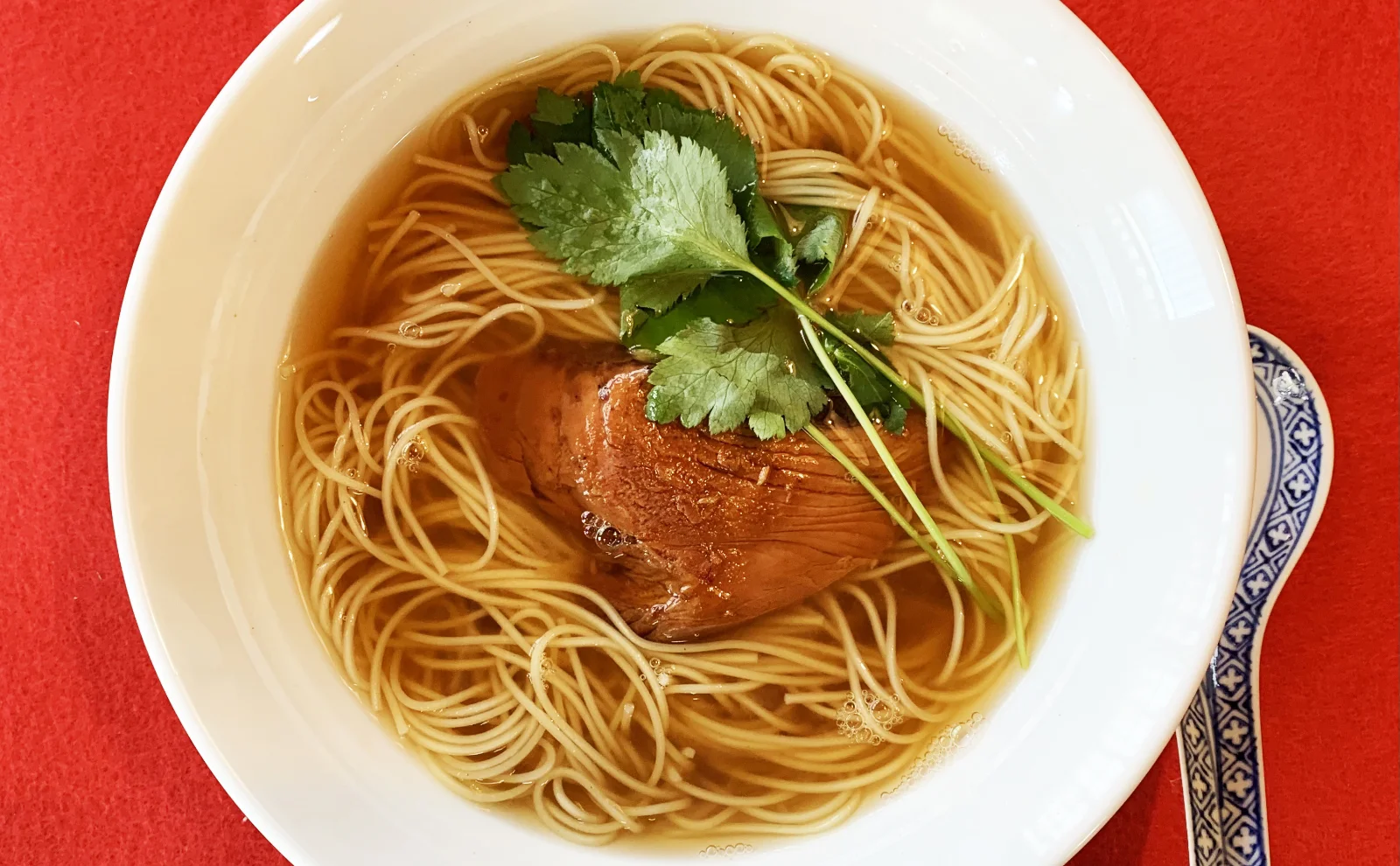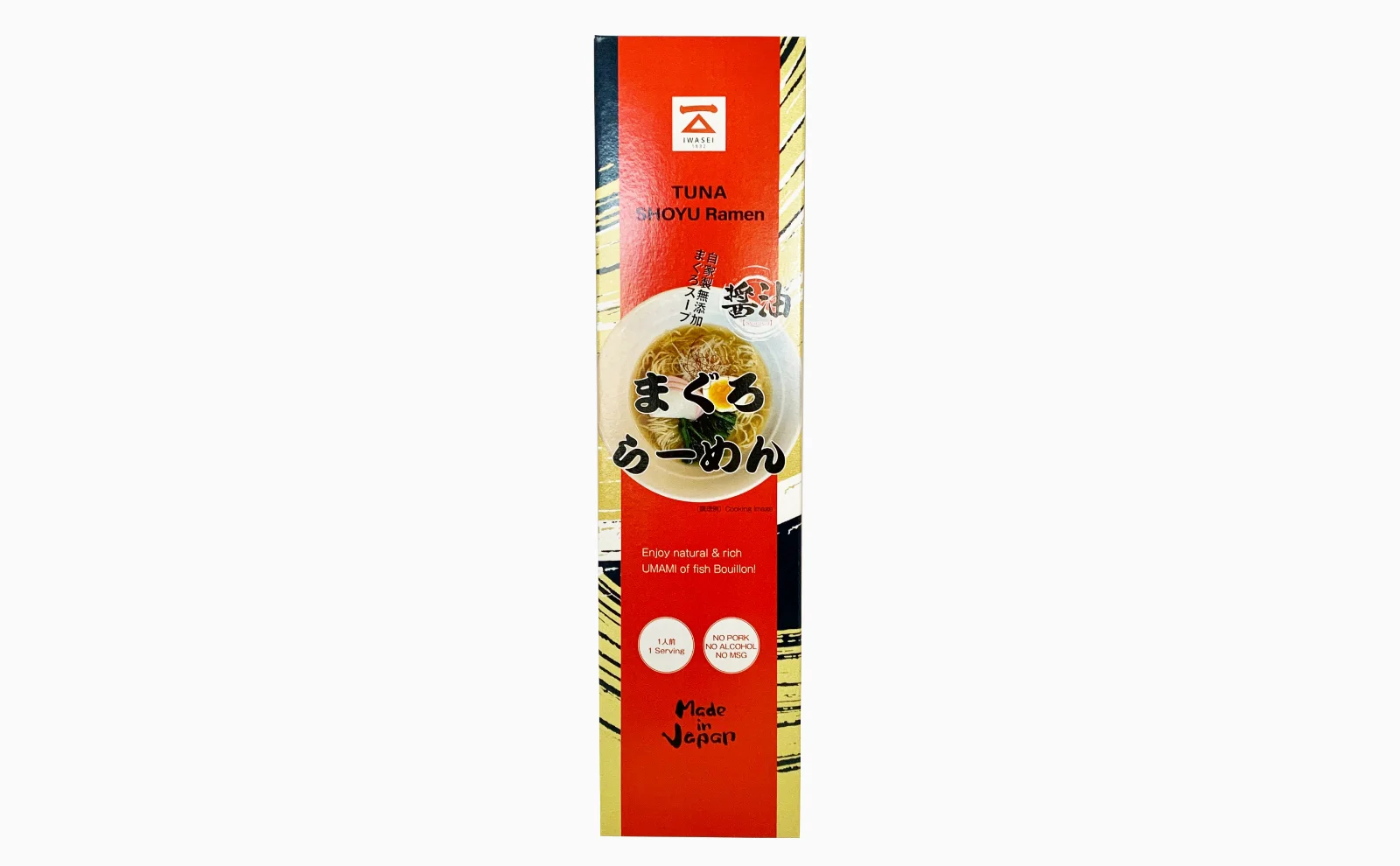 Spicy Tuna Bouillon Ramen (Shoyu Flavor)
No MSG
No meat
No alcohol
No oil
Halal
About Spicy Tuna Bouillon Ramen (Shoyu Flavor)
This extravagant ramen contains tuna from Yaizu Port in Shizuoka Prefecture, which boasts the highest catch of tuna in Japan, and other carefully selected ingredients. You can taste the natural umami flavor of the tuna in abundance, something you won't find with any other ramen. This ramen is made with no MSG, livestock meat, alcohol, or oil, and contains no other additives besides kansui (water with a high alkali salt content).
To enjoy this authentic ramen, simply boil the noodles for 2 minutes and add boiling water to the soup to make the broth. It has a slightly spicy shoyu (soy sauce) flavor. We use paper for the outer package in order to reduce plastic waste.
Directions
Boil the noodles for 2 minutes.
Empty the seasoning packet in a bowl, add 250ml of boiling water and stir well.
Drain the noodles.
Put the noodles in a bowl. Add toppings (vegetables, egg, etc.).
Product description
Ingredients
Noodles: wheat, salt/kansui (may contain wheat) Soup: soy sauce, tuna extract, bonito extract, salt, sugar, tuna flesh, yeast extract, ginger, starch, garlic, onion, pepper, vinegar, chili pepper (may contain wheat, soy) Note: This product is produced in a factory that also manufactures products that contain egg, soba (buckwheat), shrimp, and Japanese yam.
Allergens (subject to labeling requirements in Japan)
Wheat, soy, shrimp, egg, soba (buckwheat), Japanese yam
Storage
Keep at room temperature. Store in a cool and dry place.
Shelf life
365 days from manufacturing date
For sale in
Singapore, United States, United Arab Emirates