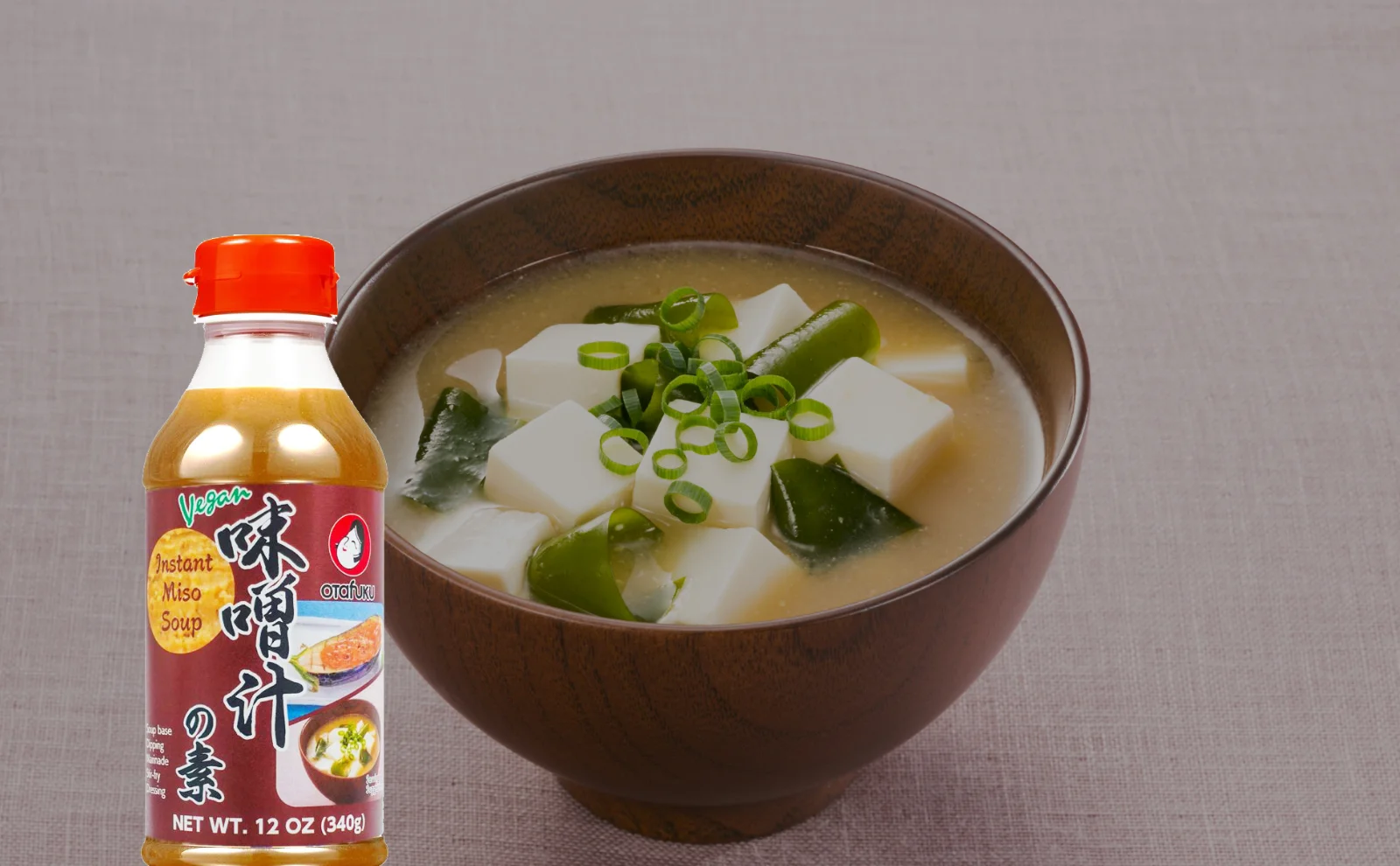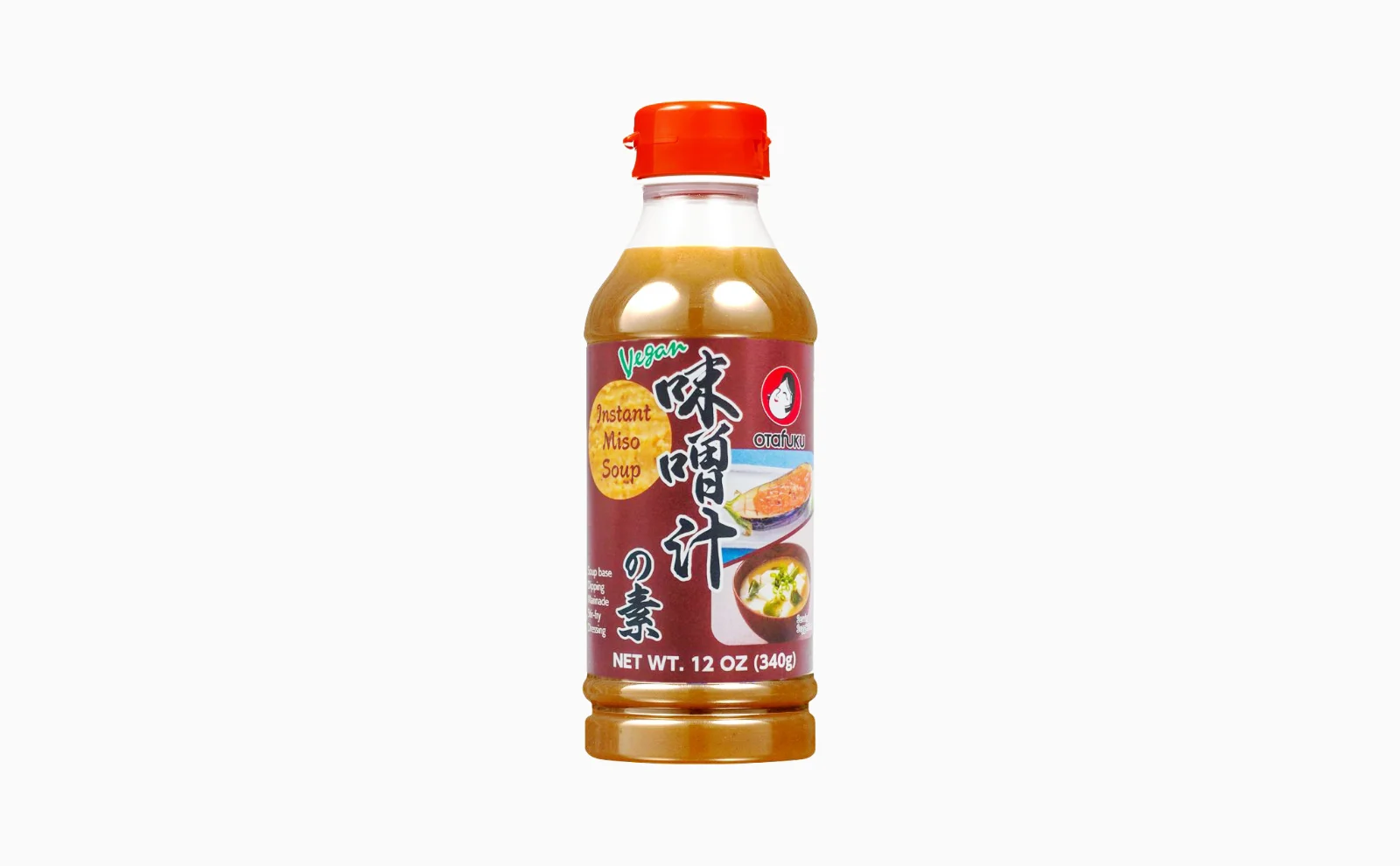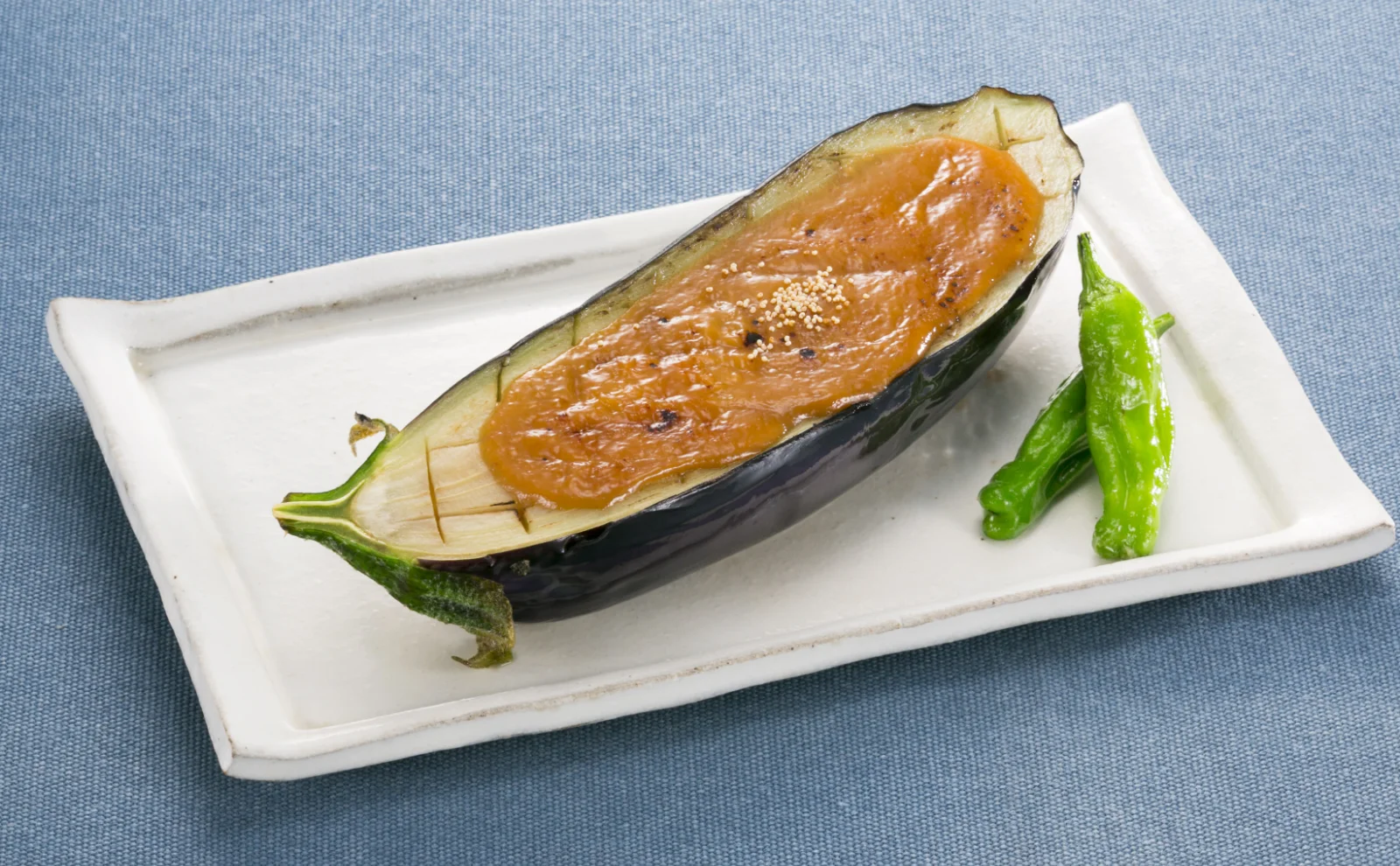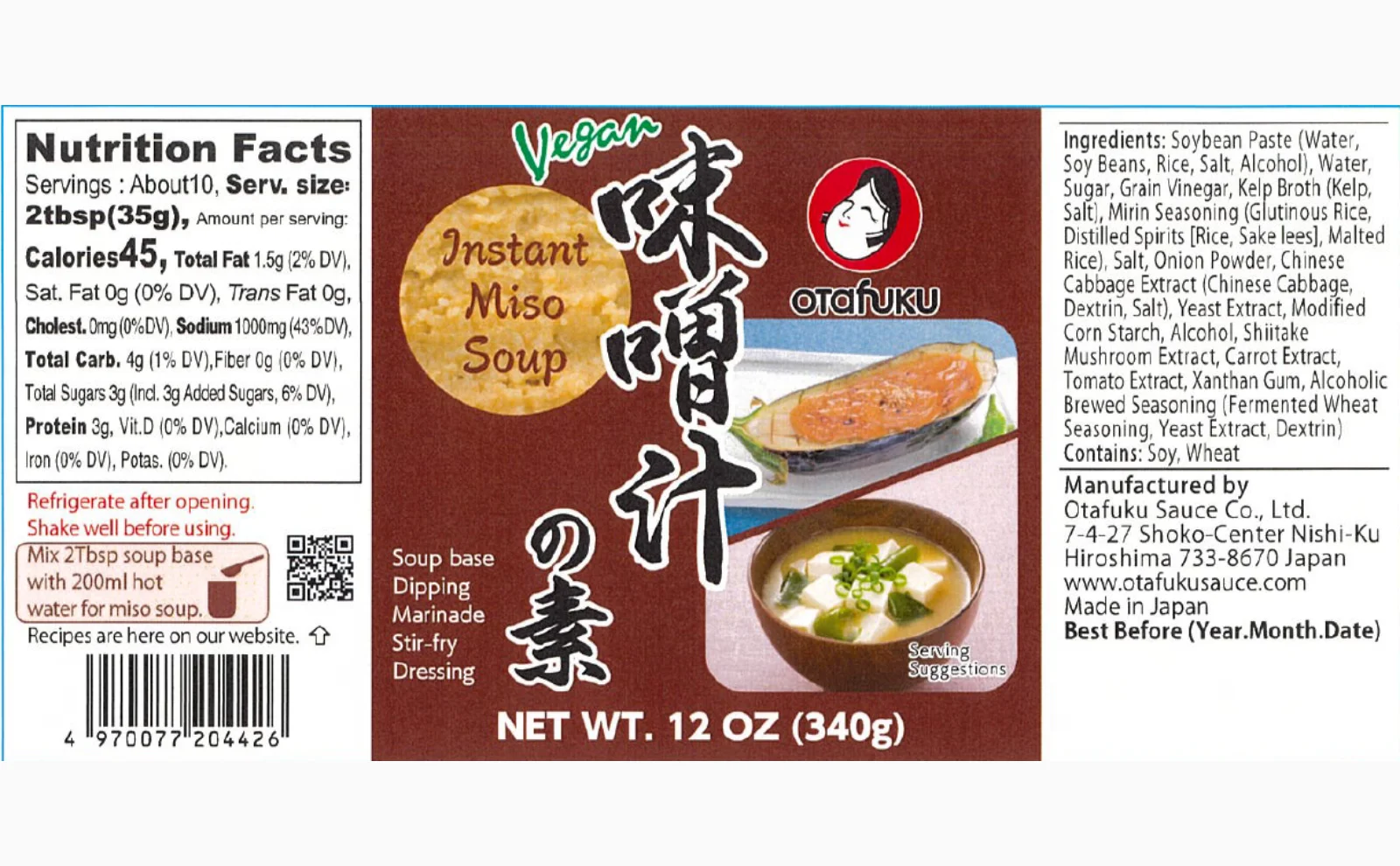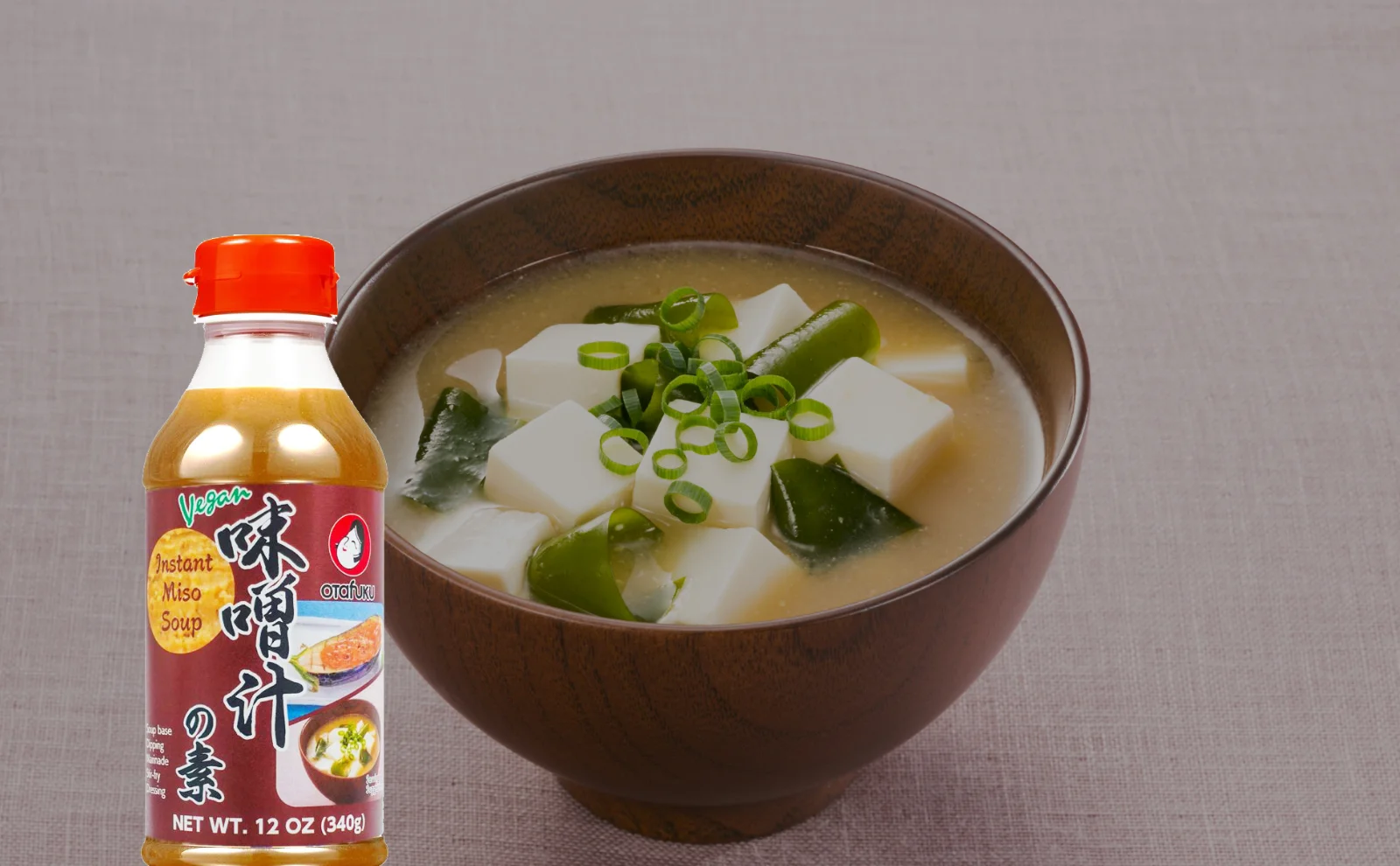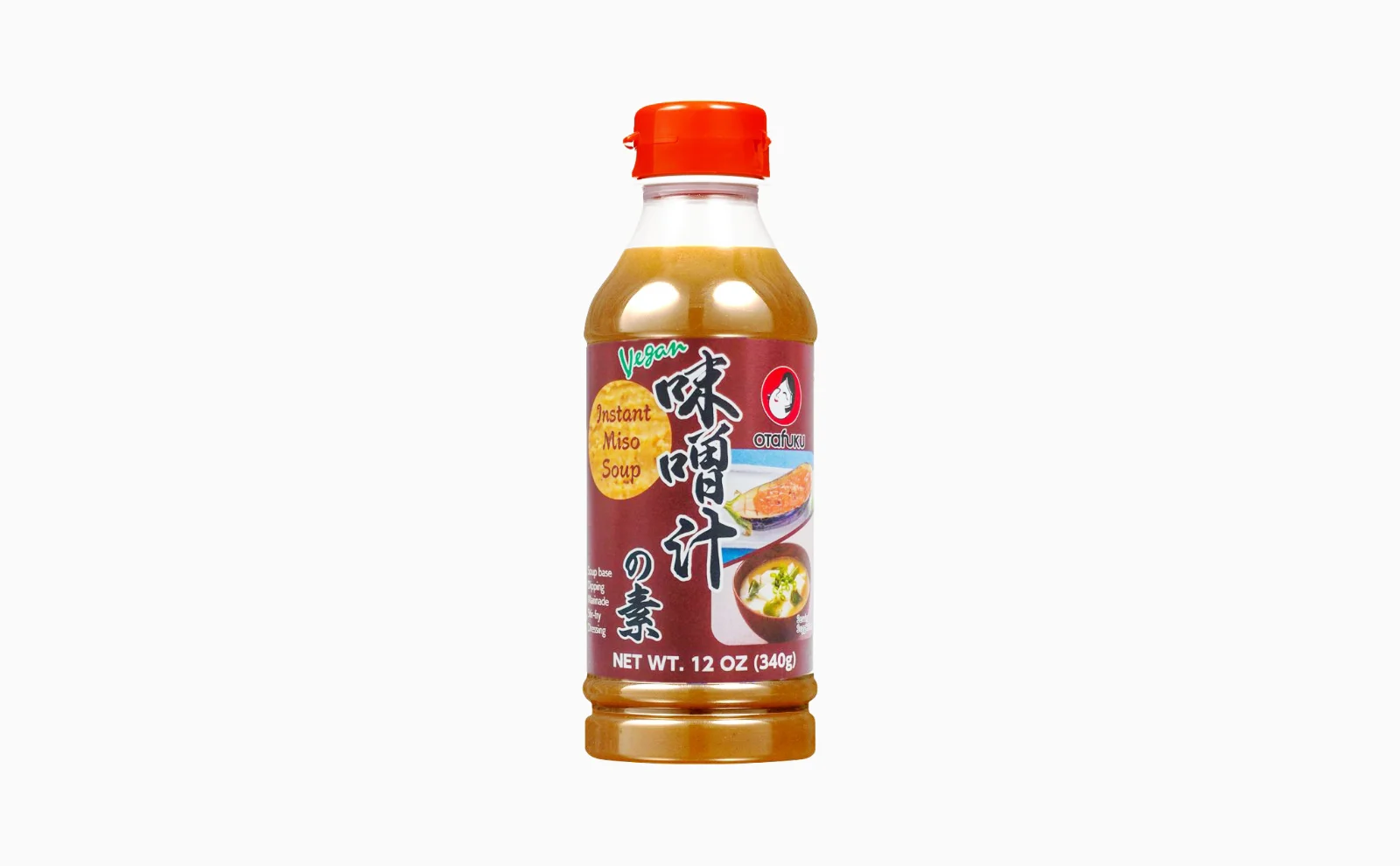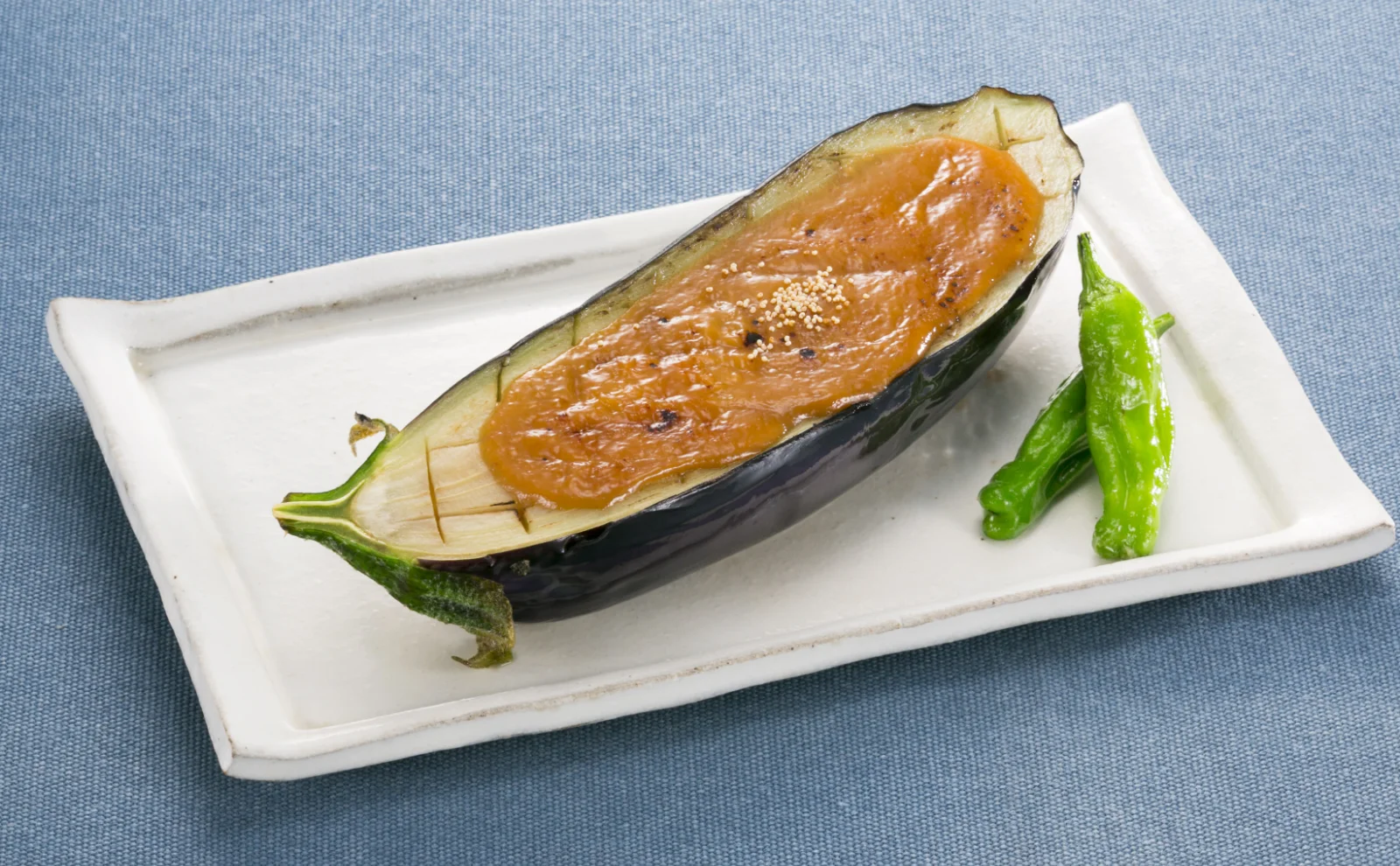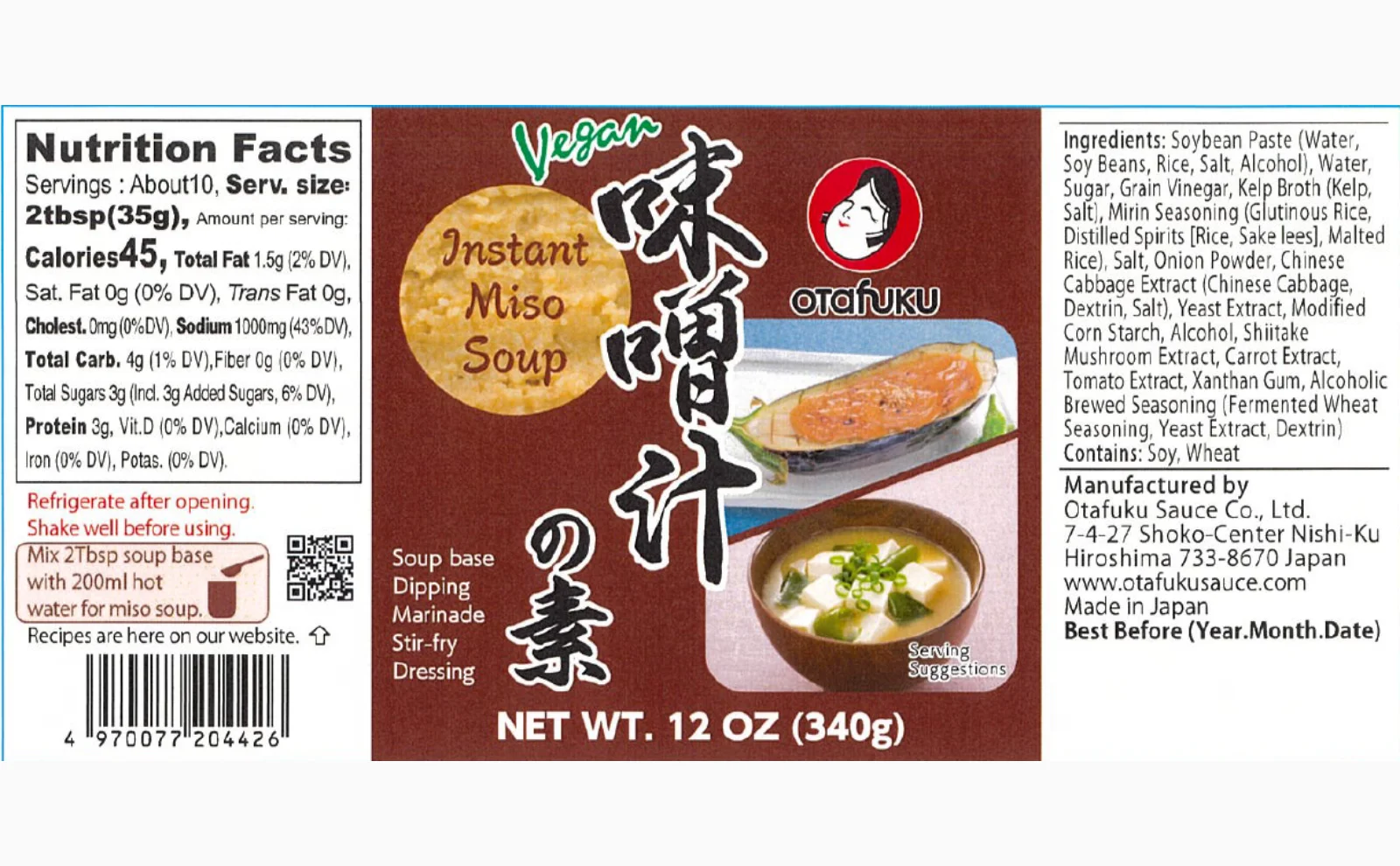 Recipes that use Instant Miso Soup
About Instant Miso Soup
A new product from Otafuku Sauce, this blend of bean and rice miso delivers rich umami flavor with authentic mirin, kombu dashi broth, and five kinds of vegetables, all in a convenient concentrate that makes it easier than ever to enjoy miso soup at home. In addition to miso soup, use for other miso dishes such as miso-glazed Dengaku, other baked or grilled foods, or even pasta.
Suitable for vegetarians. Contains no animal products.
Product description
Ingredients
Soybean paste (water, soybeans, rice, salt, alcohol), water, sugar, grain vinegar, kelp broth (kelp, salt), mirin seasoning (glutinous rice, distilled spirits [rice, sake lees], malted rice), salt, onion powder, Chinese cabbage extract (Chinese cabbage, dextrin, salt), yeast extract, modified corn starch, alcohol, shiitake mushroom extract, carrot extract, tomato extract, xanthan gum, alcoholic brewed seasoning (fermented wheat seasoning, yeast extract, dextrin)
Allergens (subject to labeling requirements in Japan)
soy, wheat
Storage
Keep at room temperature. Refrigerate after opening.
Shelf life
1 year from manufacturing date