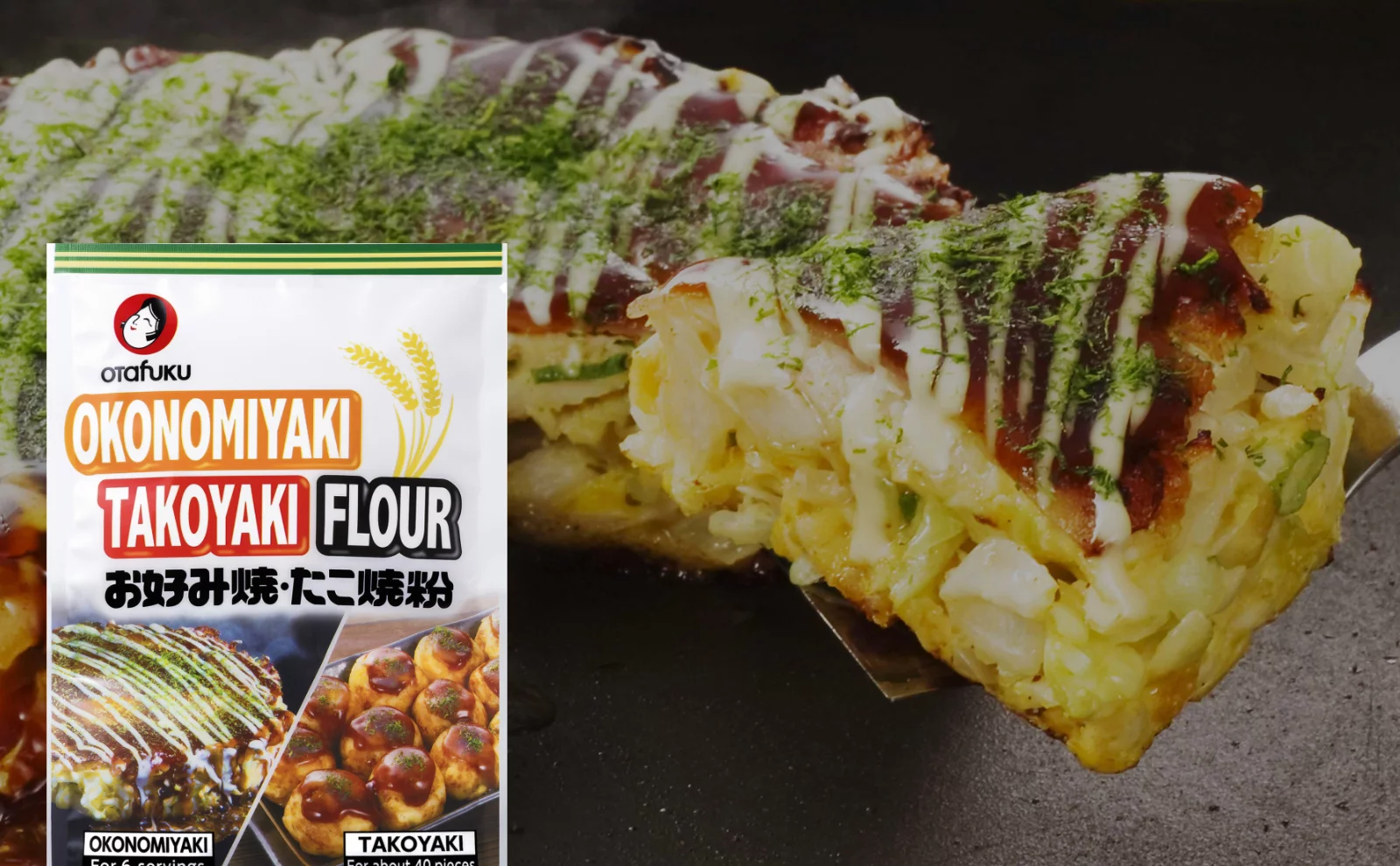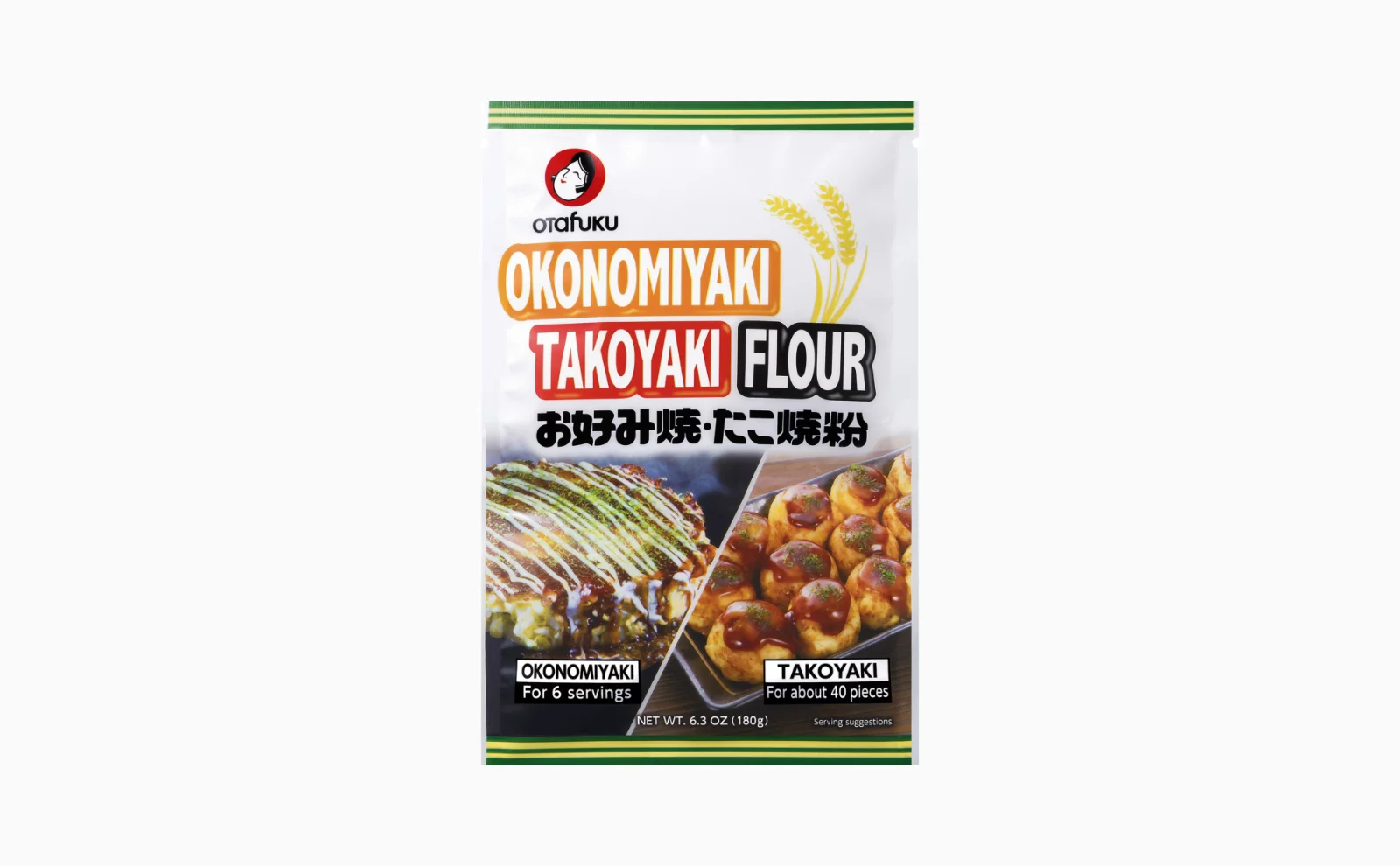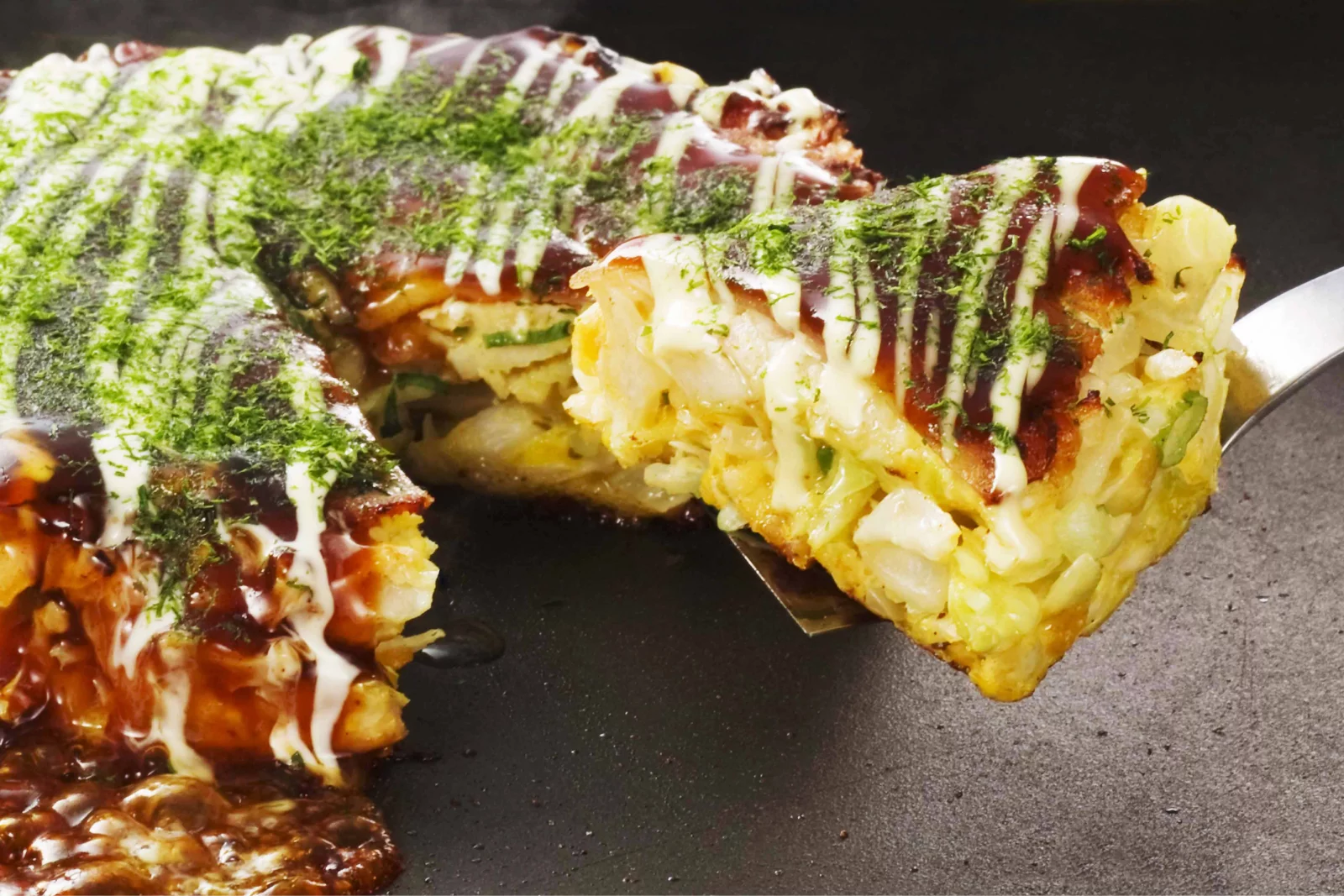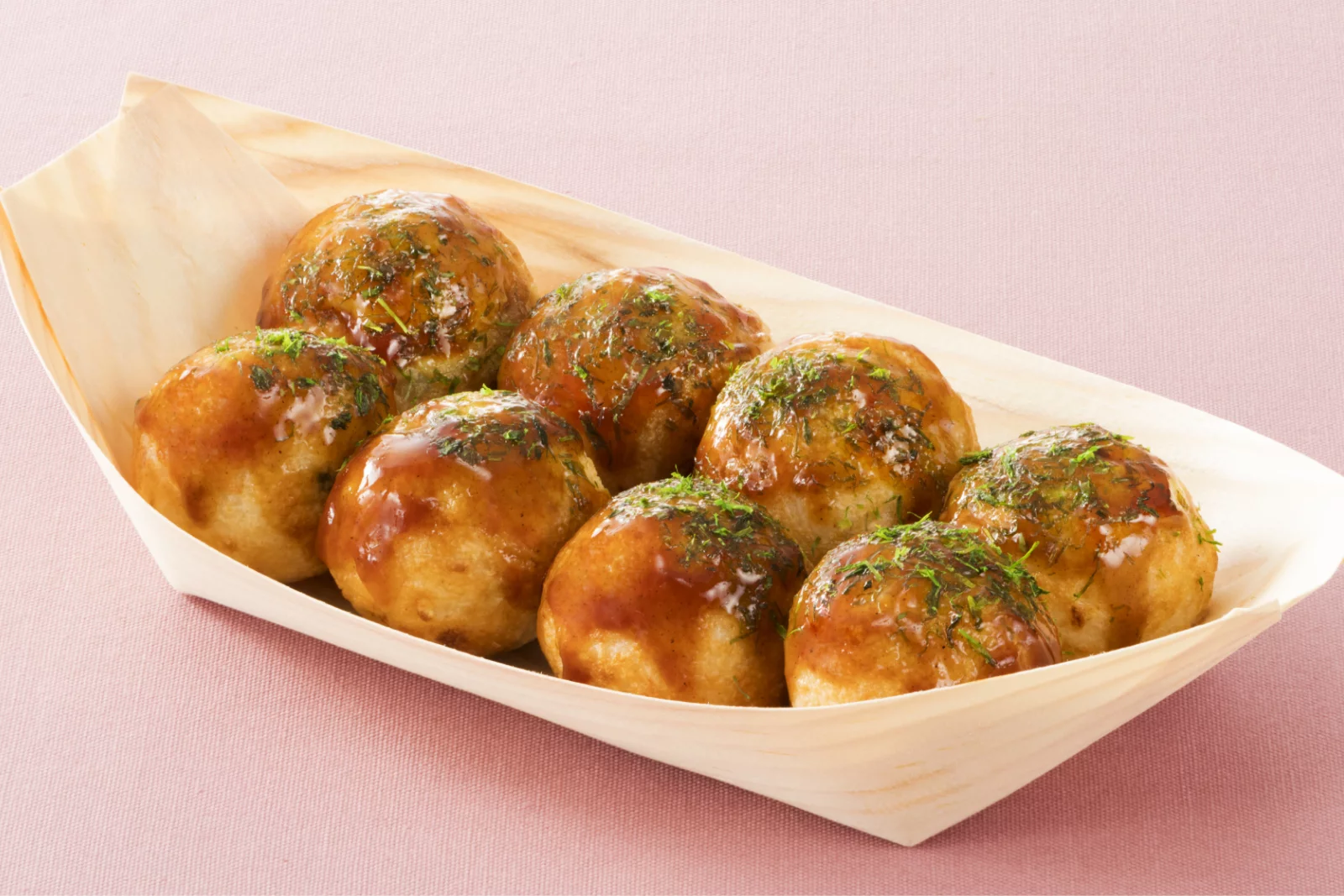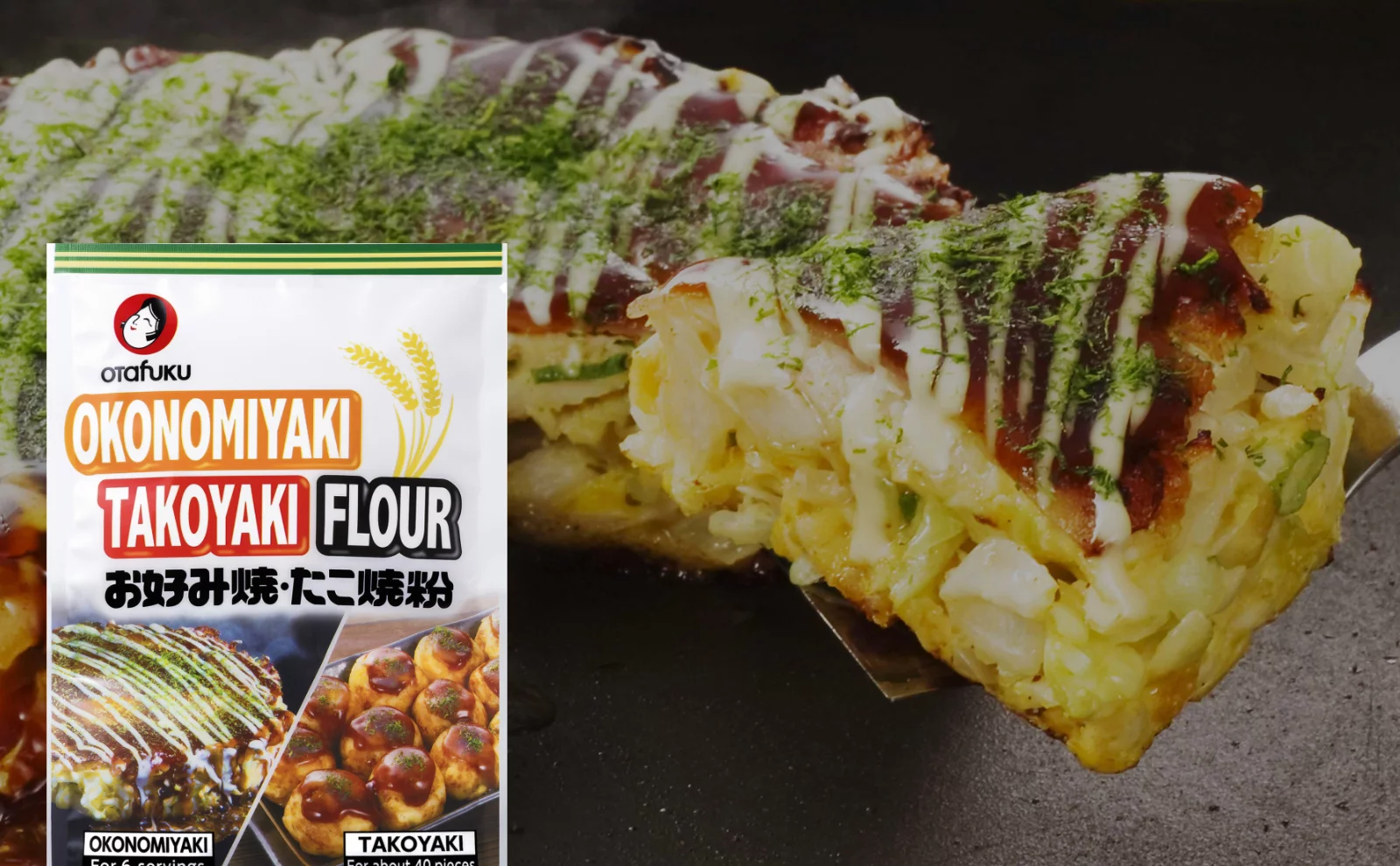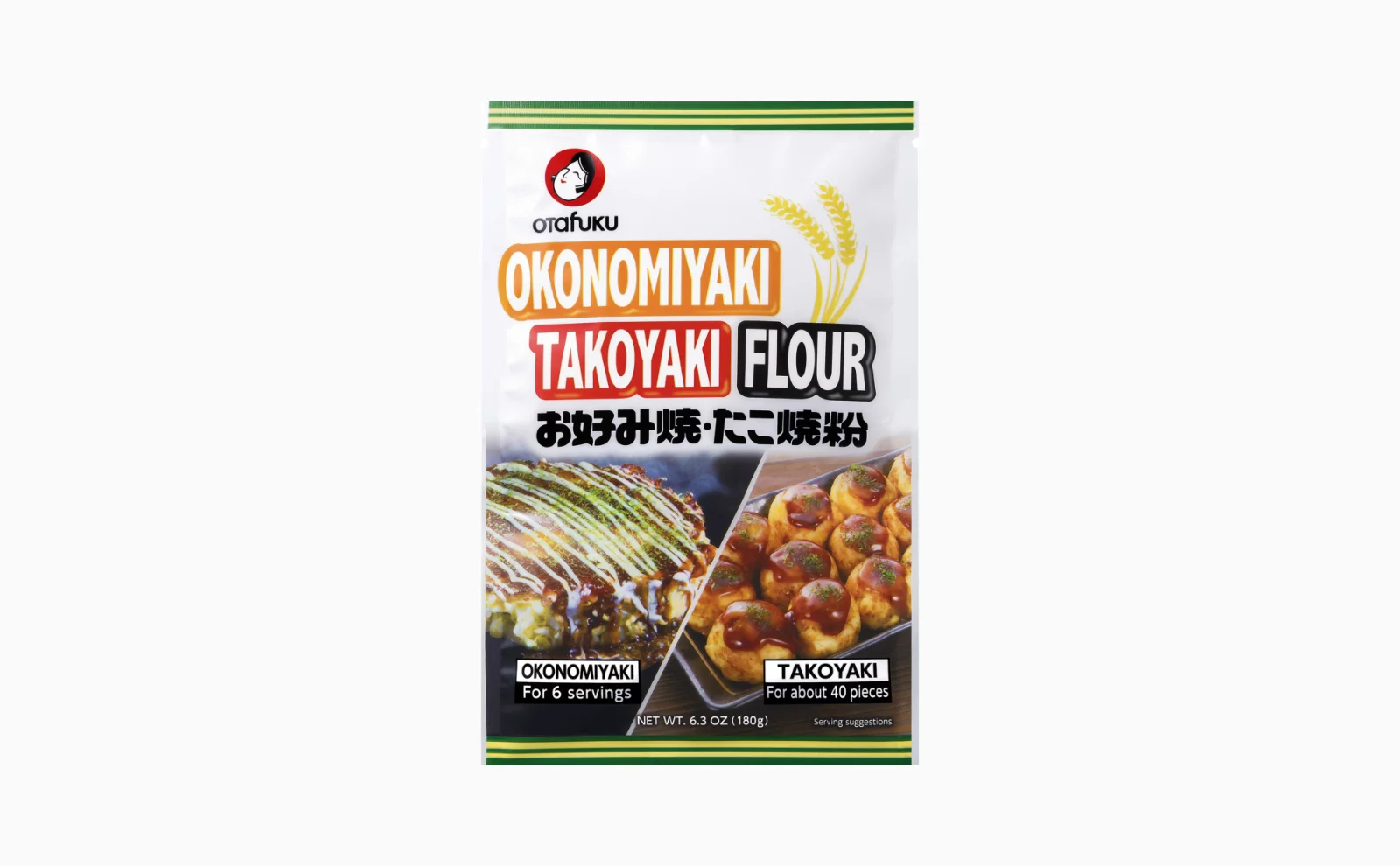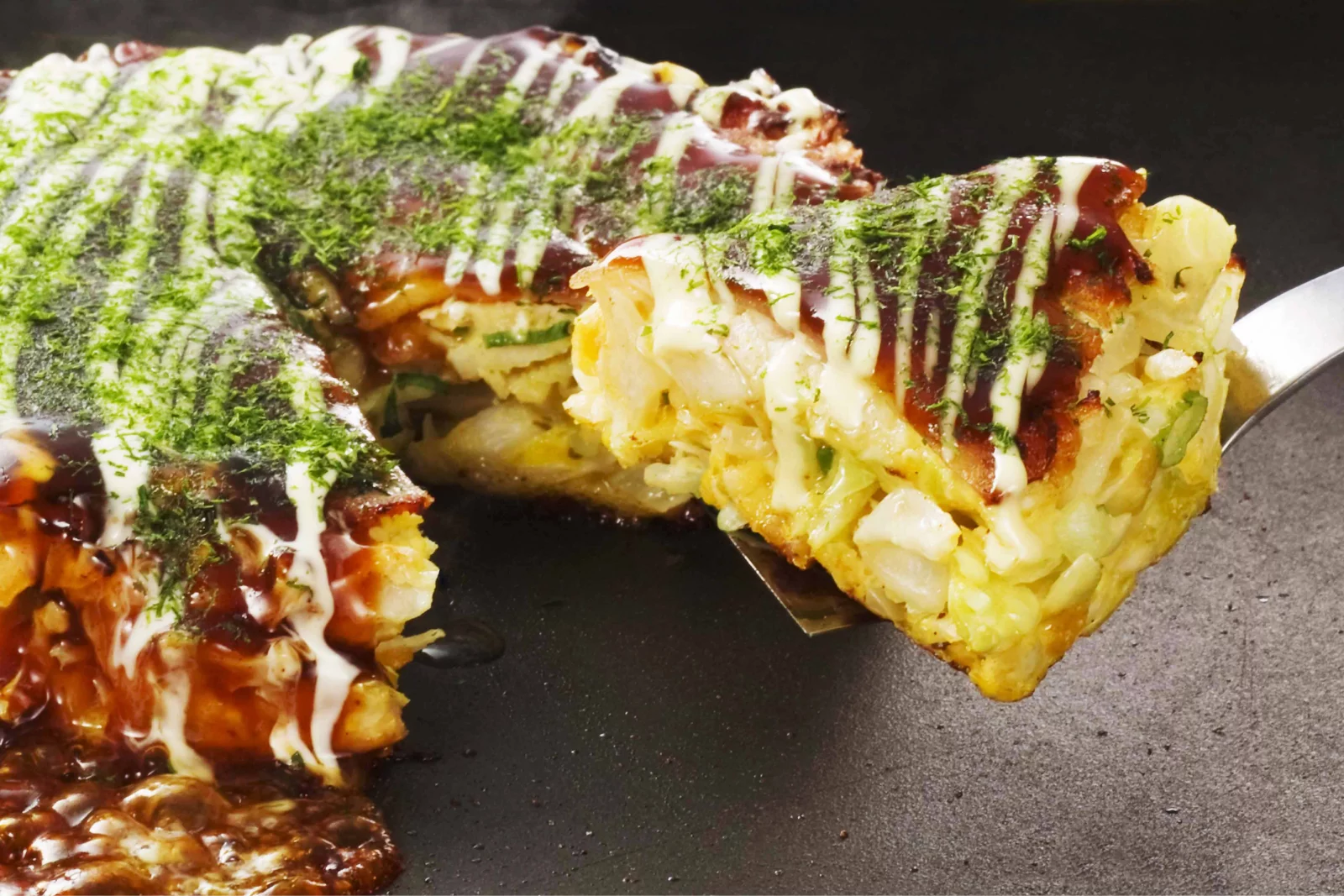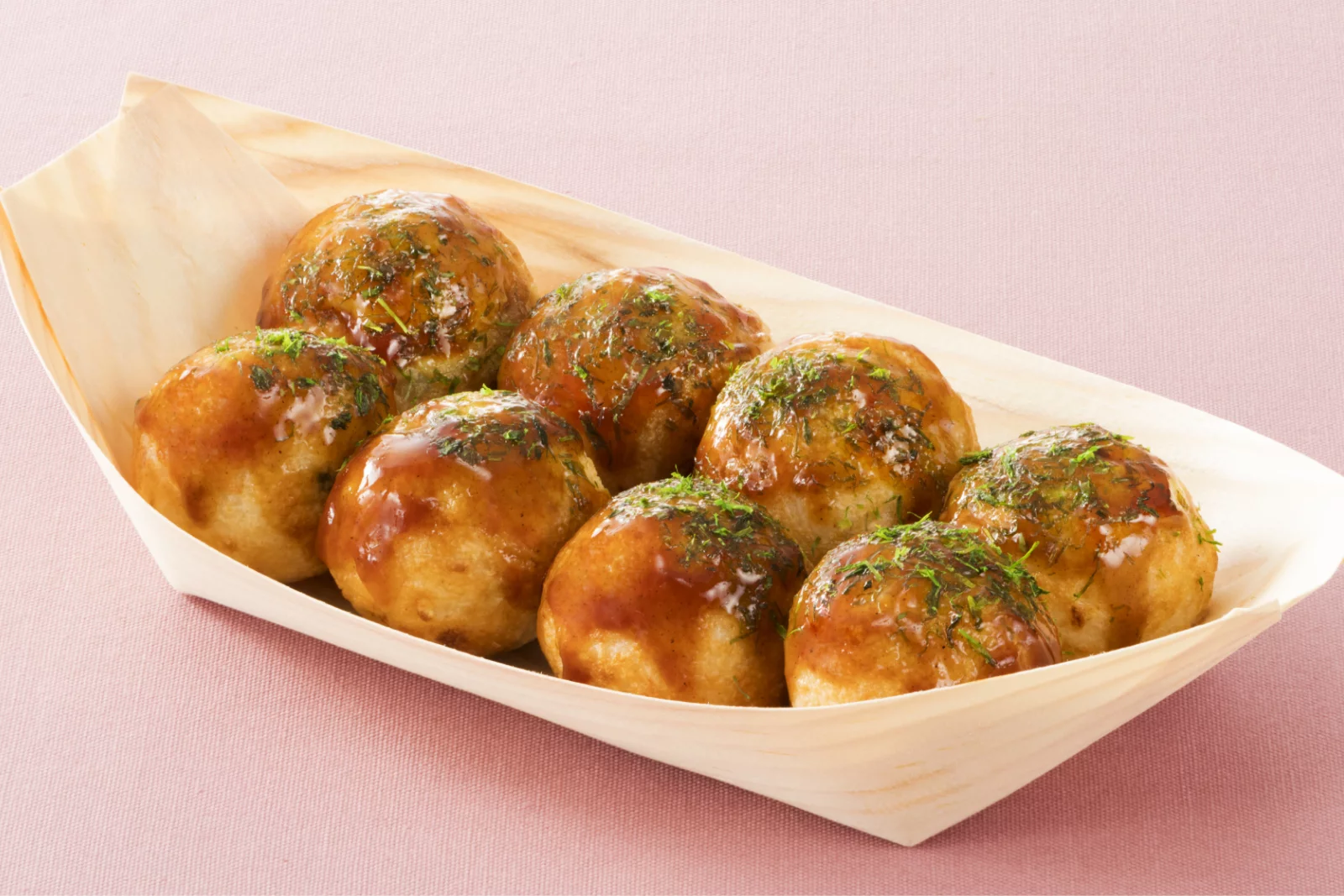 Okonomiyaki-Takoyaki Flour
Recipes that use Okonomiyaki-Takoyaki Flour
About Okonomiyaki-Takoyaki Flour
The perfect flour for making both okonomiyaki and takoyaki, its savory soy sauce flavor enhances the taste of either dish. Simply adjust the amount of water added for the proper consistency for each. This 180-gram package is designed for a single use, making it ideal for first-time okonomiyaki or takoyaki cooks.
Okonomiyaki-Takoyaki Flour contains no animal products or high fructose corn syrup.
Product description
Ingredients
wheat flour, modified starch, soy sauce powder, baking powder (sodium bicarbonate, disodium dihydrogen pyrophosphate, calcium dihydrogen phosphate), salt, thickener (alginic acid)
Allergens (subject to labeling requirements in Japan)
wheat, soy
Storage
Keep at room temperature. Refrigerate after opening.
Shelf life
24 months from manufacturing date
Where to buy Okonomiyaki-Takoyaki Flour outside of Japan
The following online shops sell Okonomiyaki-Takoyaki Flour as of June 2022. (Please understand that product availability may change without notice.)
Commercial buyers interested in this product should contact the manufacturer here: Otafuku Sauce Co., Ltd. Contact