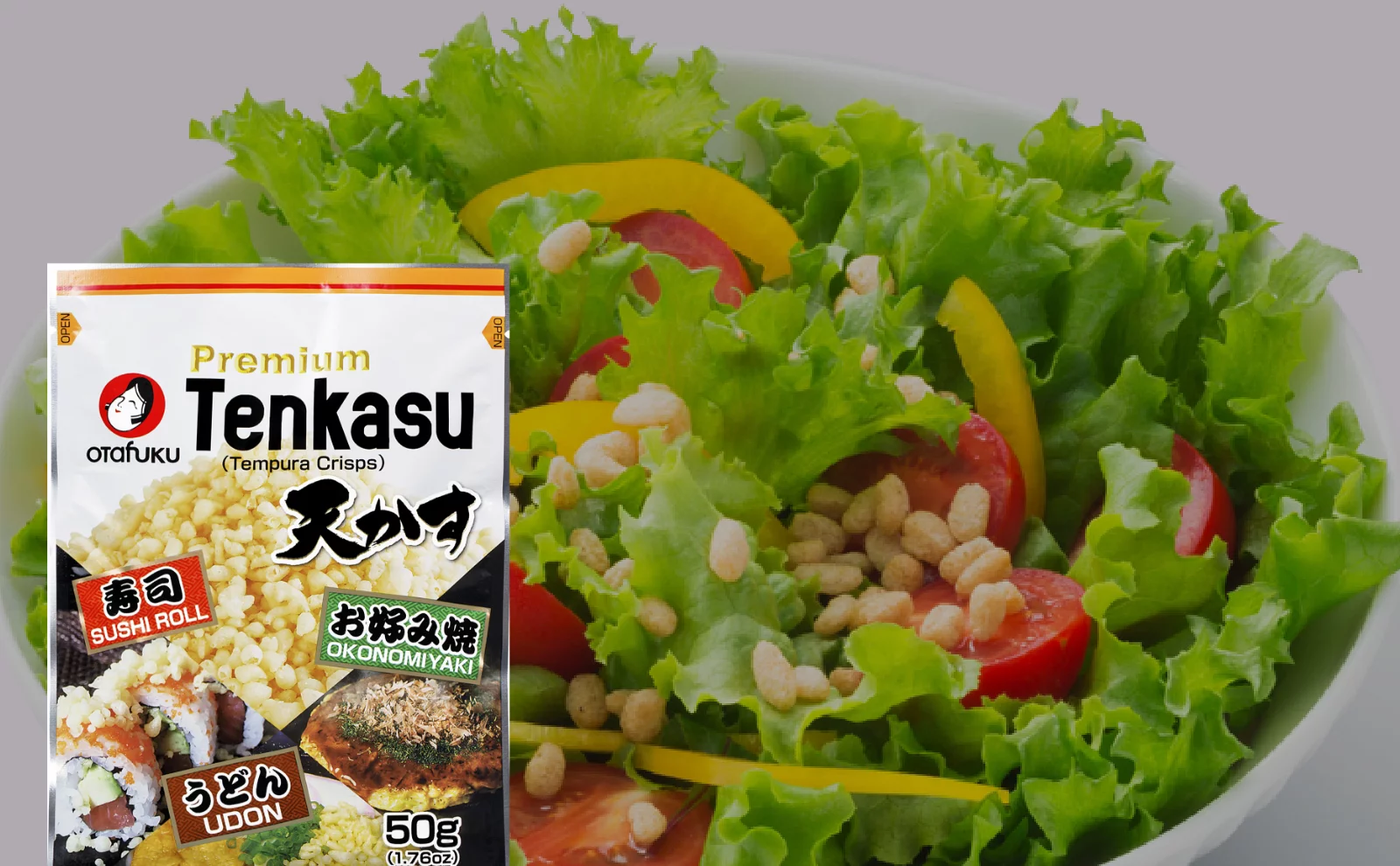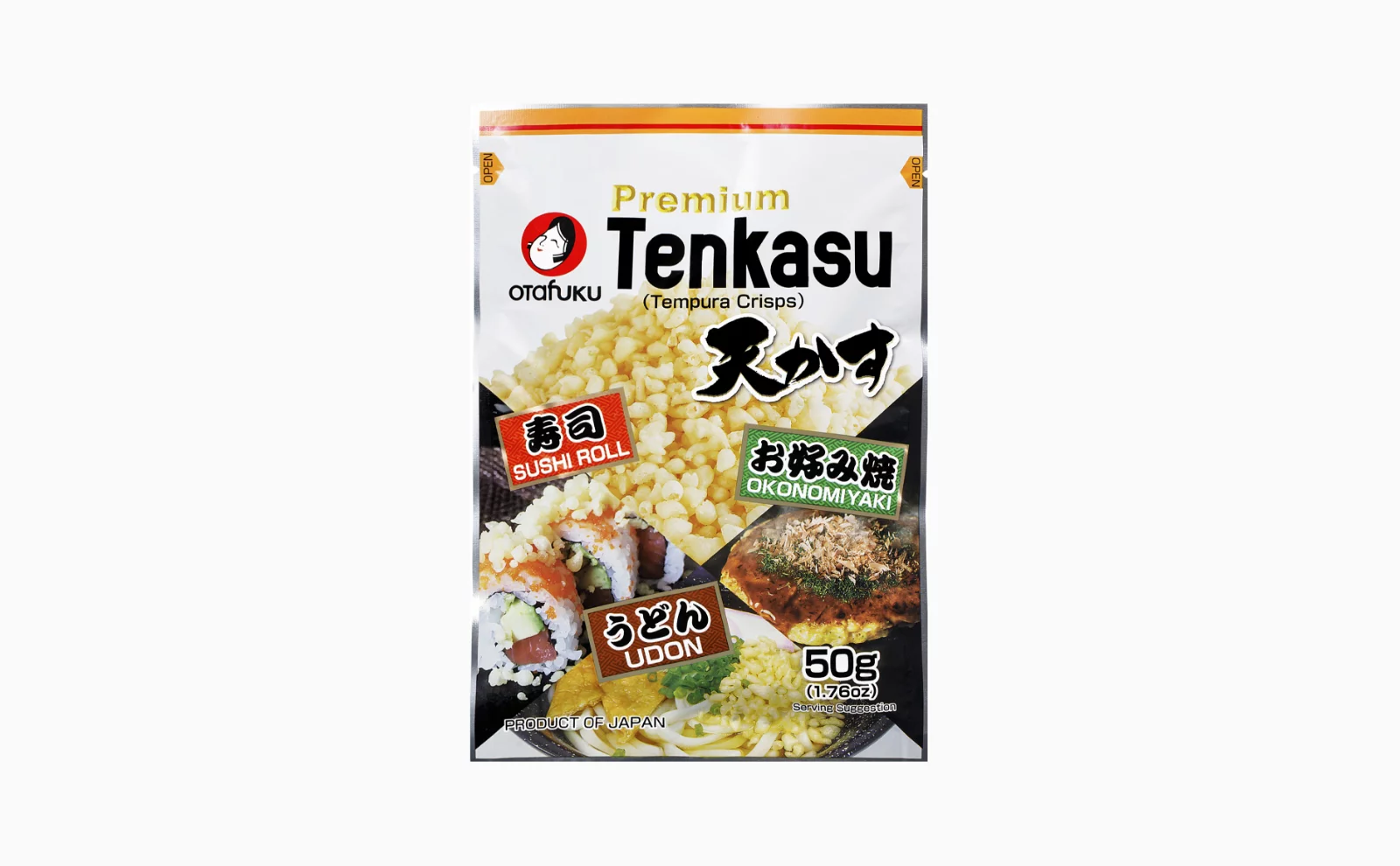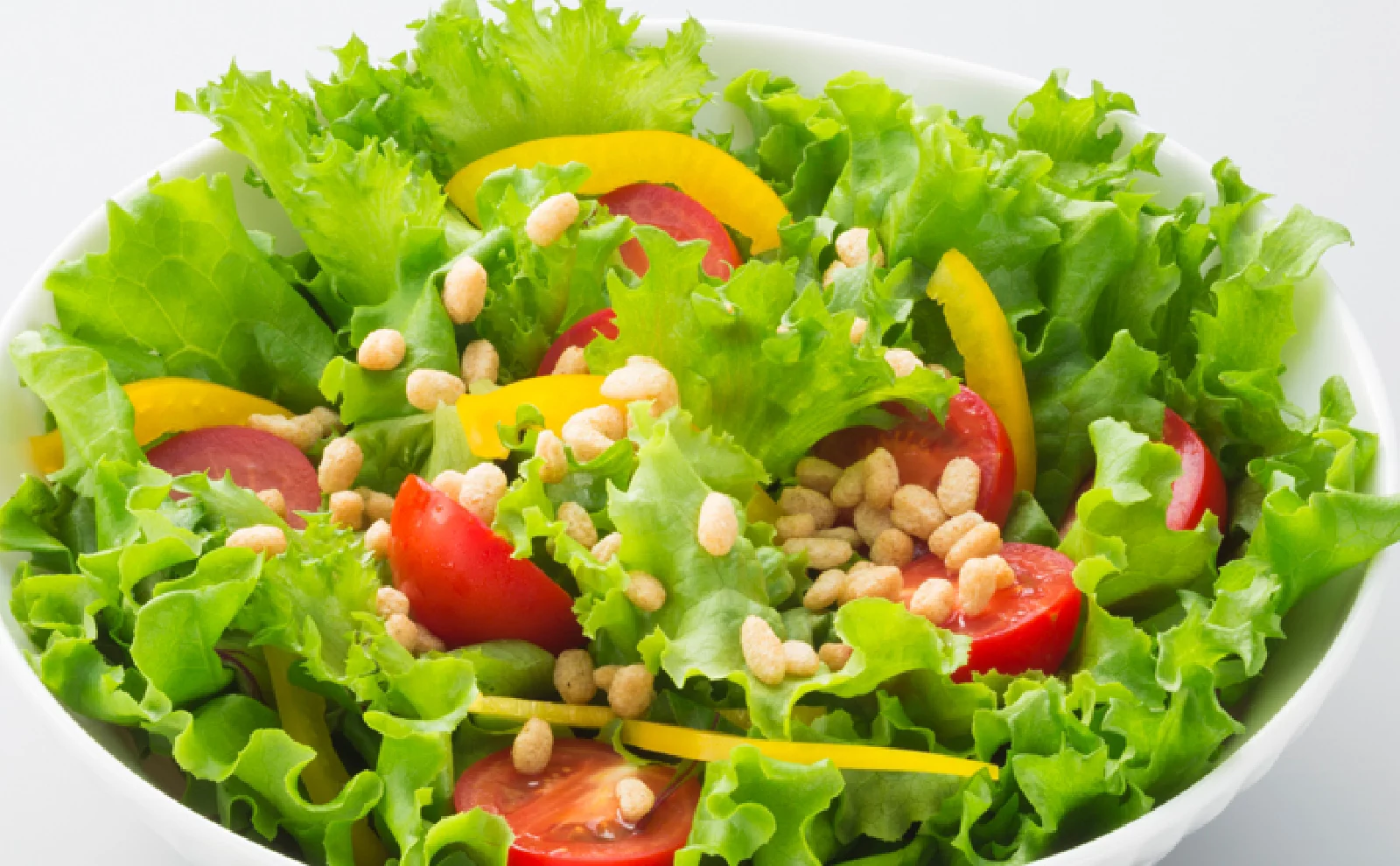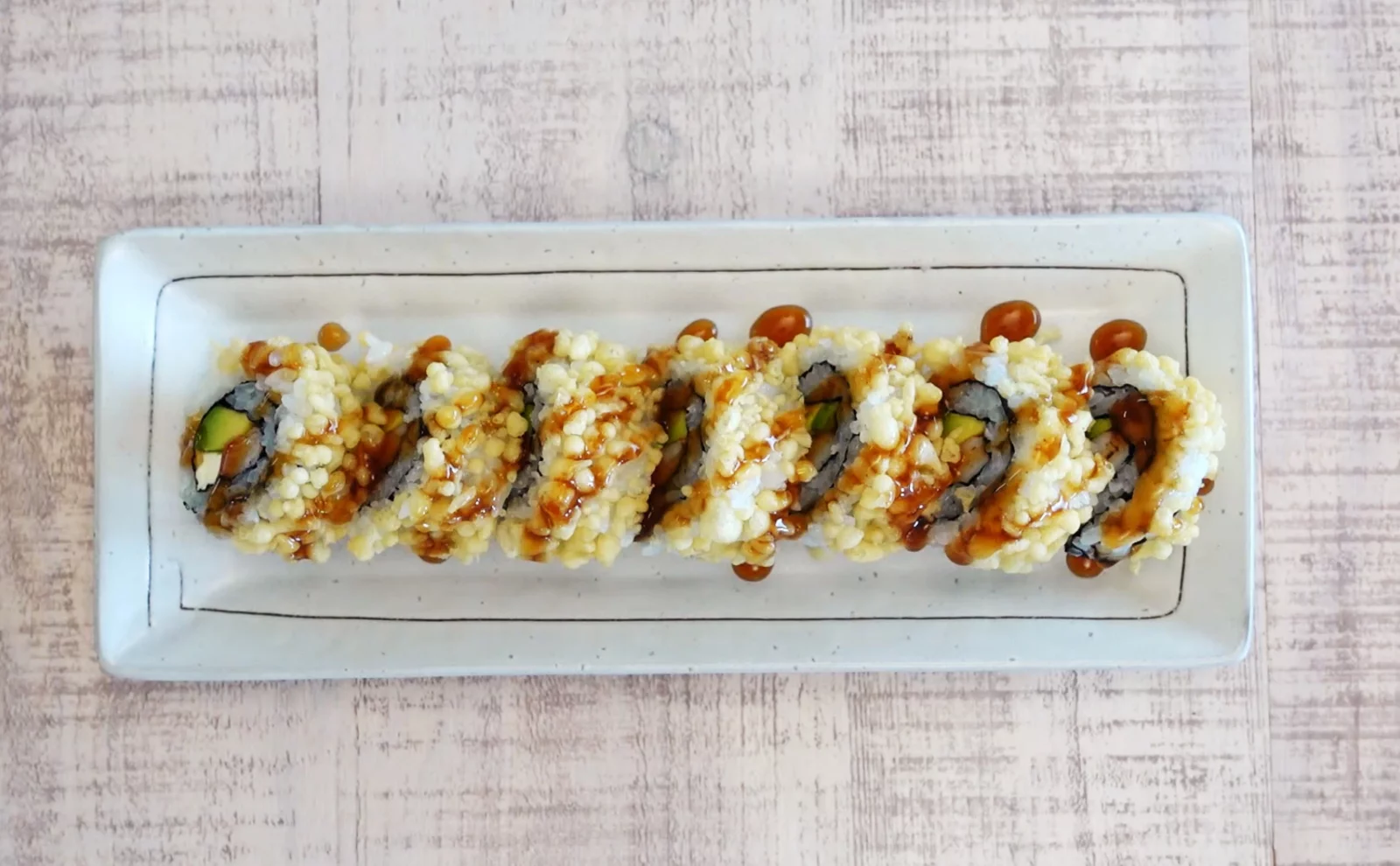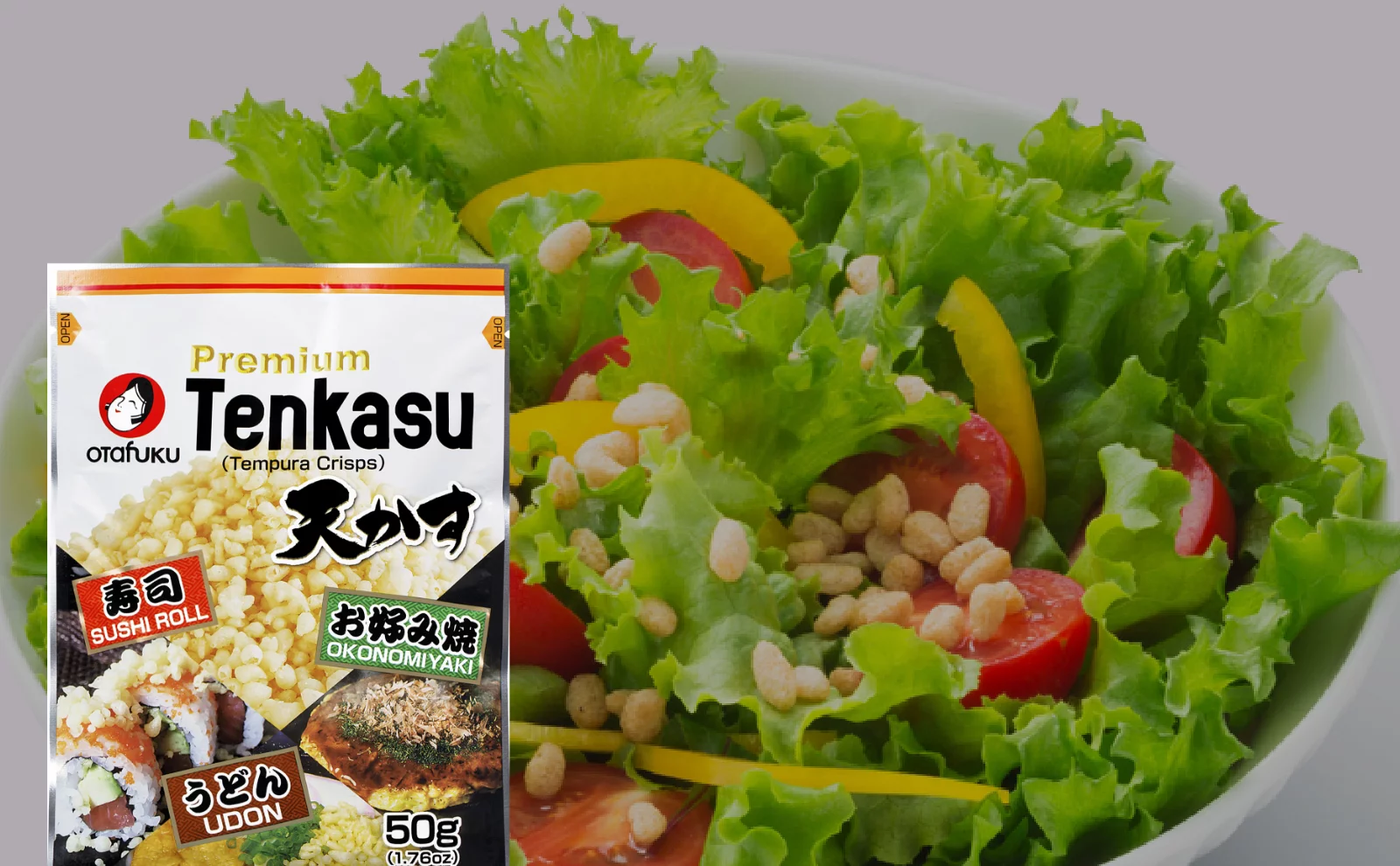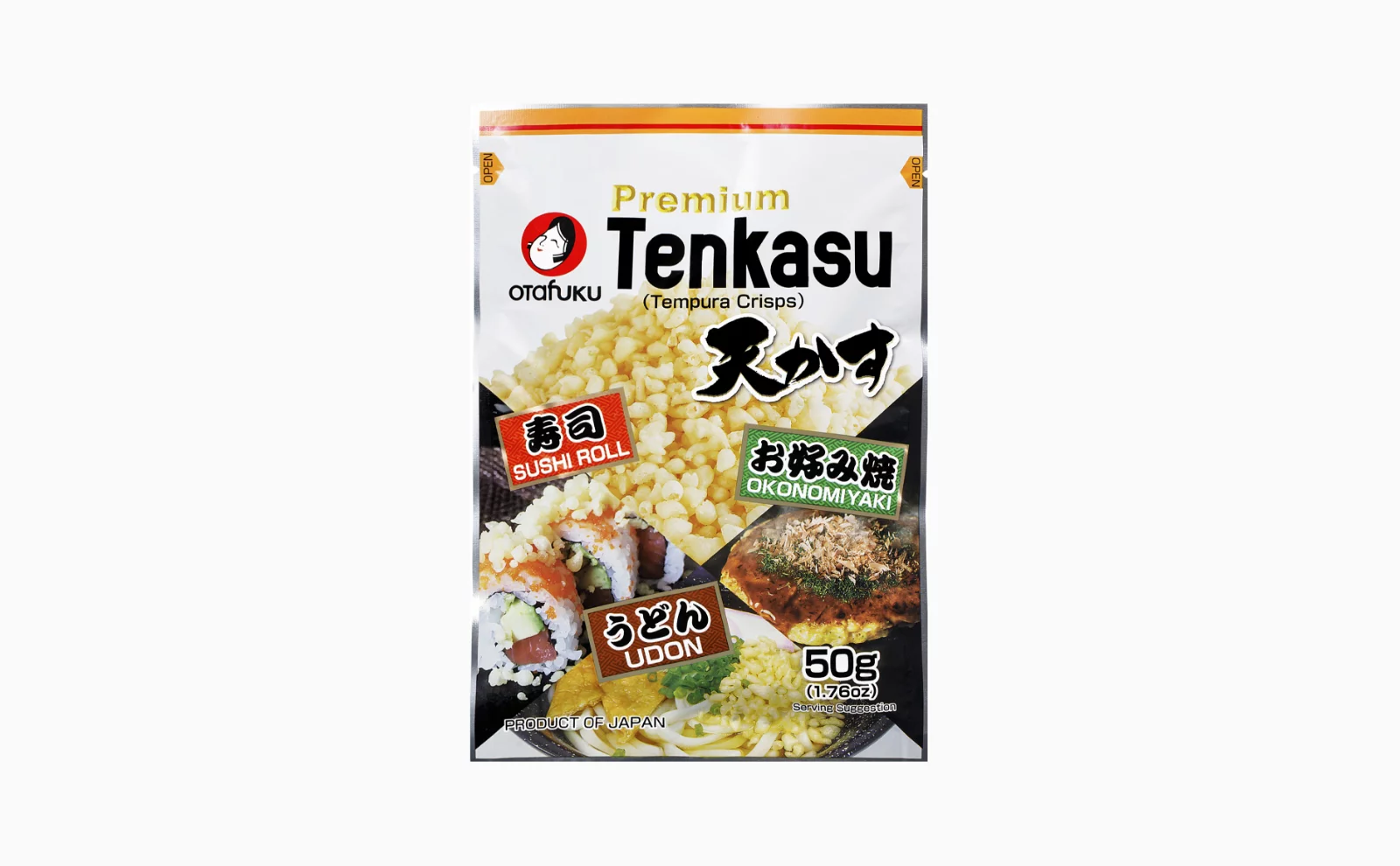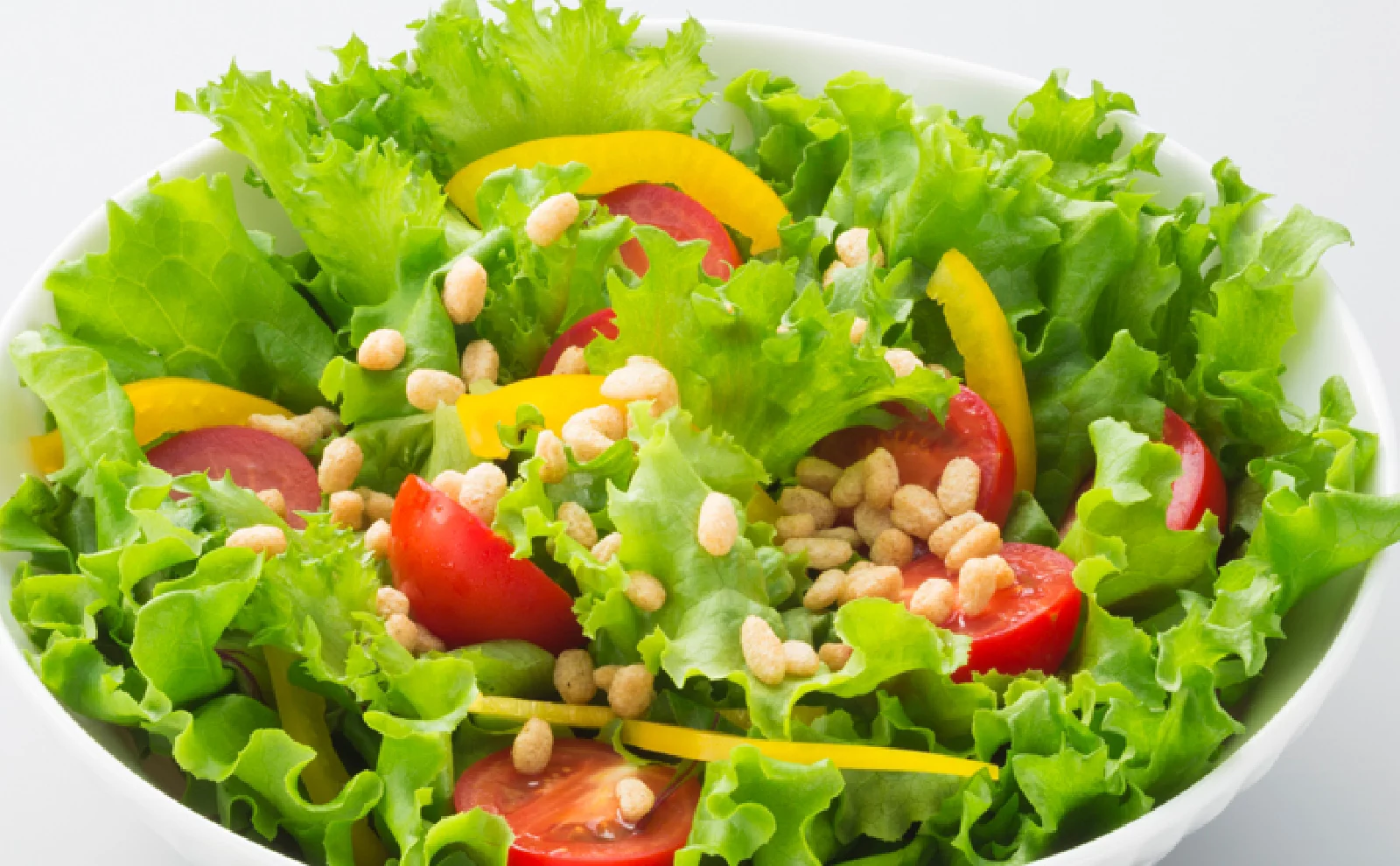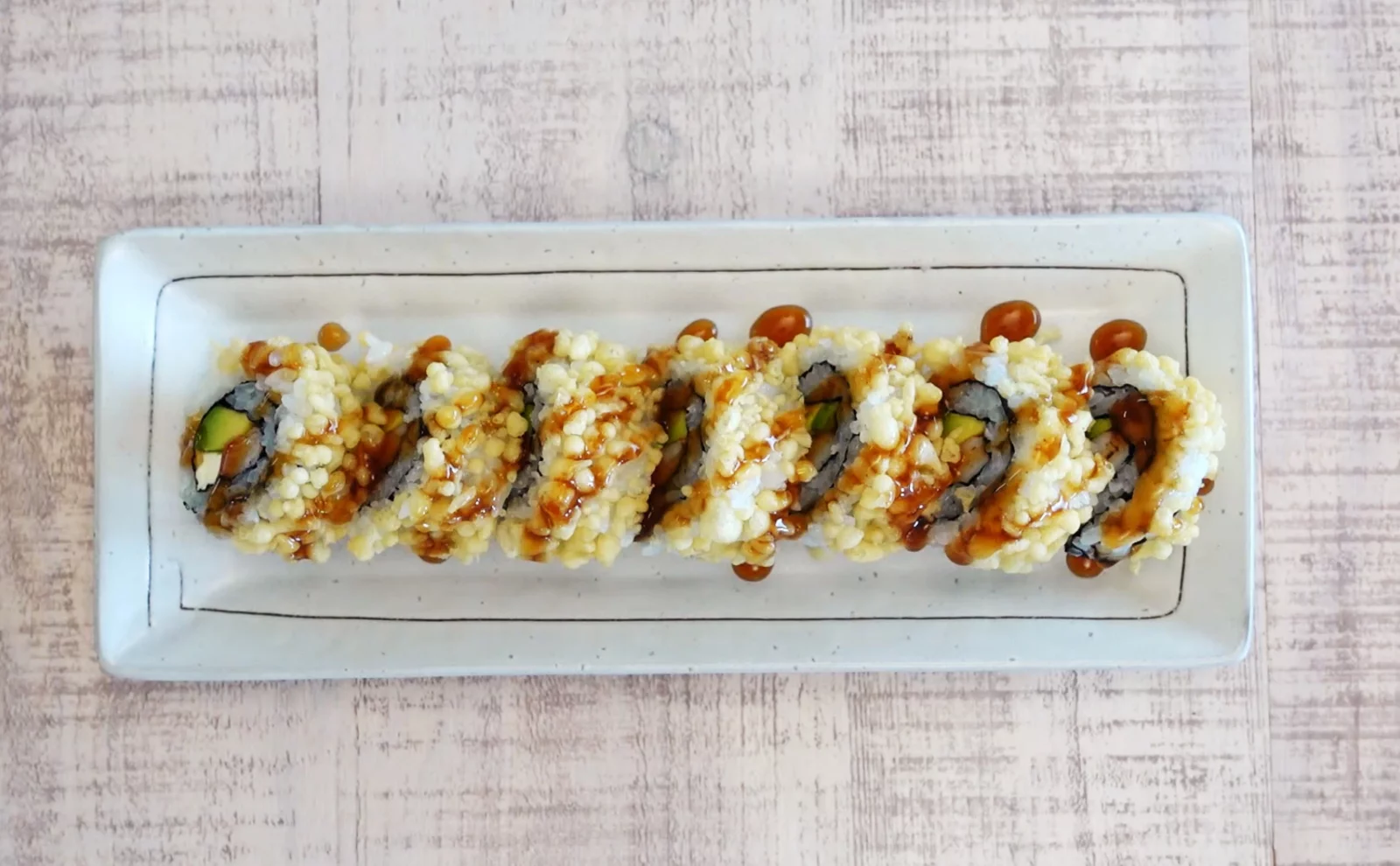 Recipes that use Premium Tenkasu
About Premium Tenkasu
Tenkasu, commonly known as tempura flakes or tempura crisps, are used in a variety of classic Japanese dishes to add texture and a satisfying crunch. Add them as a topping with udon or soba noodles, put in a sushi roll, or use in a salad. In Japan they are also a popular ingredient in savory okonomiyaki pancakes.
Otafuku's tenkasu are made with the same ingredients as tempura batter and are gently fried in rapeseed oil for consistent crispy perfection.
Otafuku Premium Tenkasu is a vegan product.
Product description
Ingredients
wheat flour, canola oil, corn starch, salt, sodium acid pyrophosphate, sodium bicarbonate, calcium acid phosphate
Allergens (subject to labeling requirements in Japan)
Wheat, Manufactured in a facility that handles shrimp and fish(bonito).
Storage
Keep at room temperature. Refrigerate after opening.
Shelf life
240 days from manufacturing date
Where to buy Premium Tenkasu outside of Japan
The following online shops sell Premium Tenkasu as of October 2021. (Please understand that product availability may change without notice.)
Commercial buyers interested in this product should contact the manufacturer here: Otafuku Sauce Co., Ltd. Contact