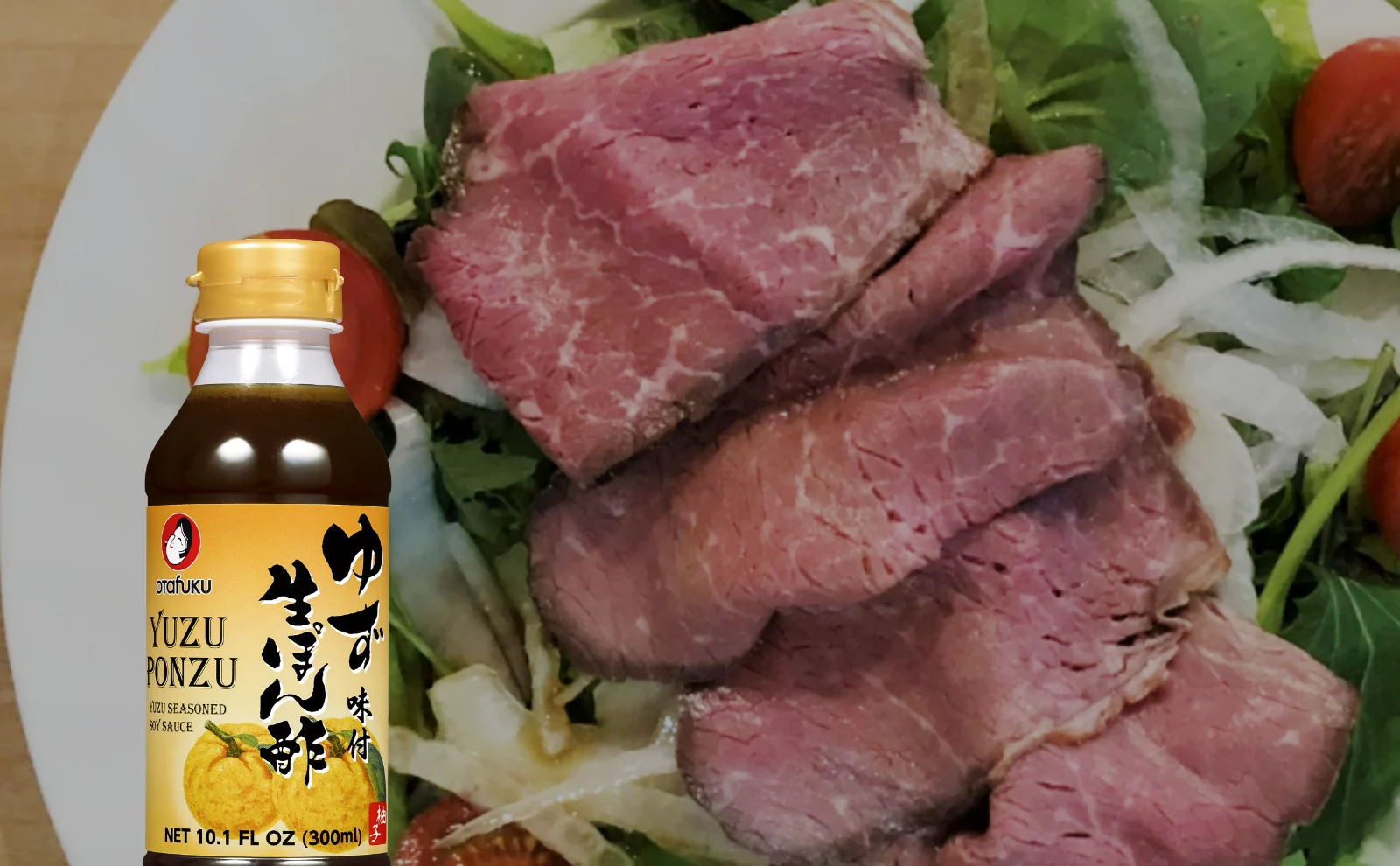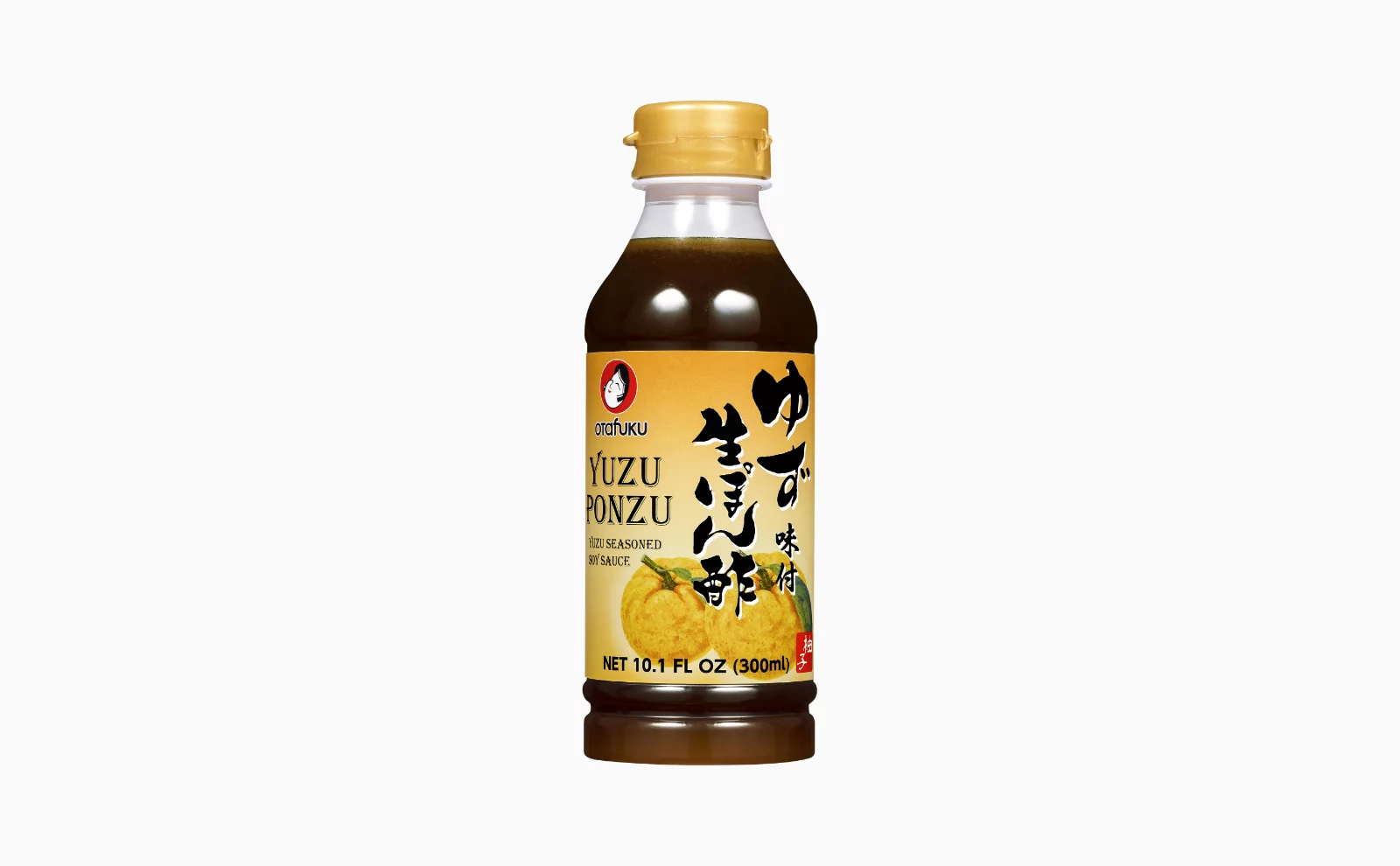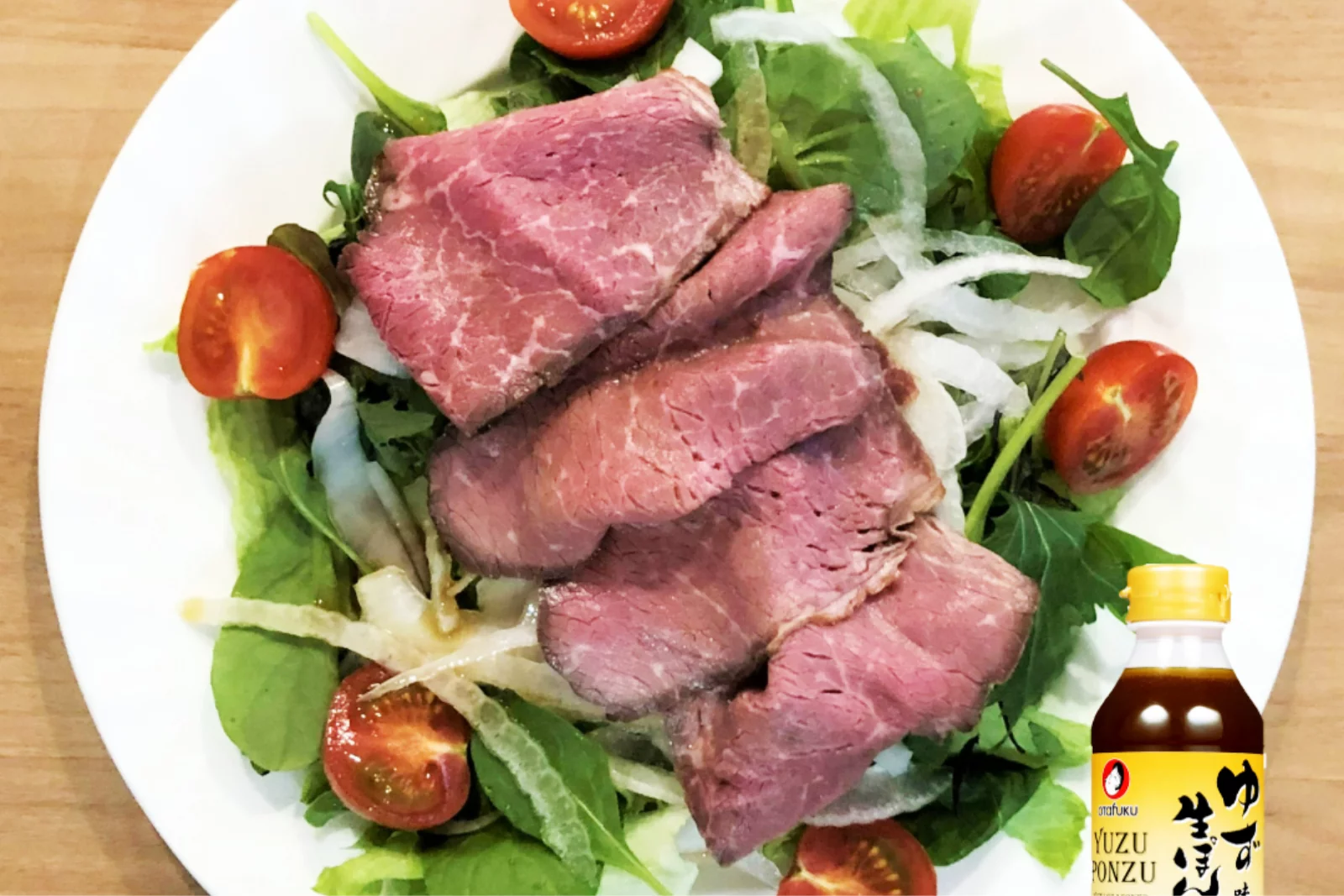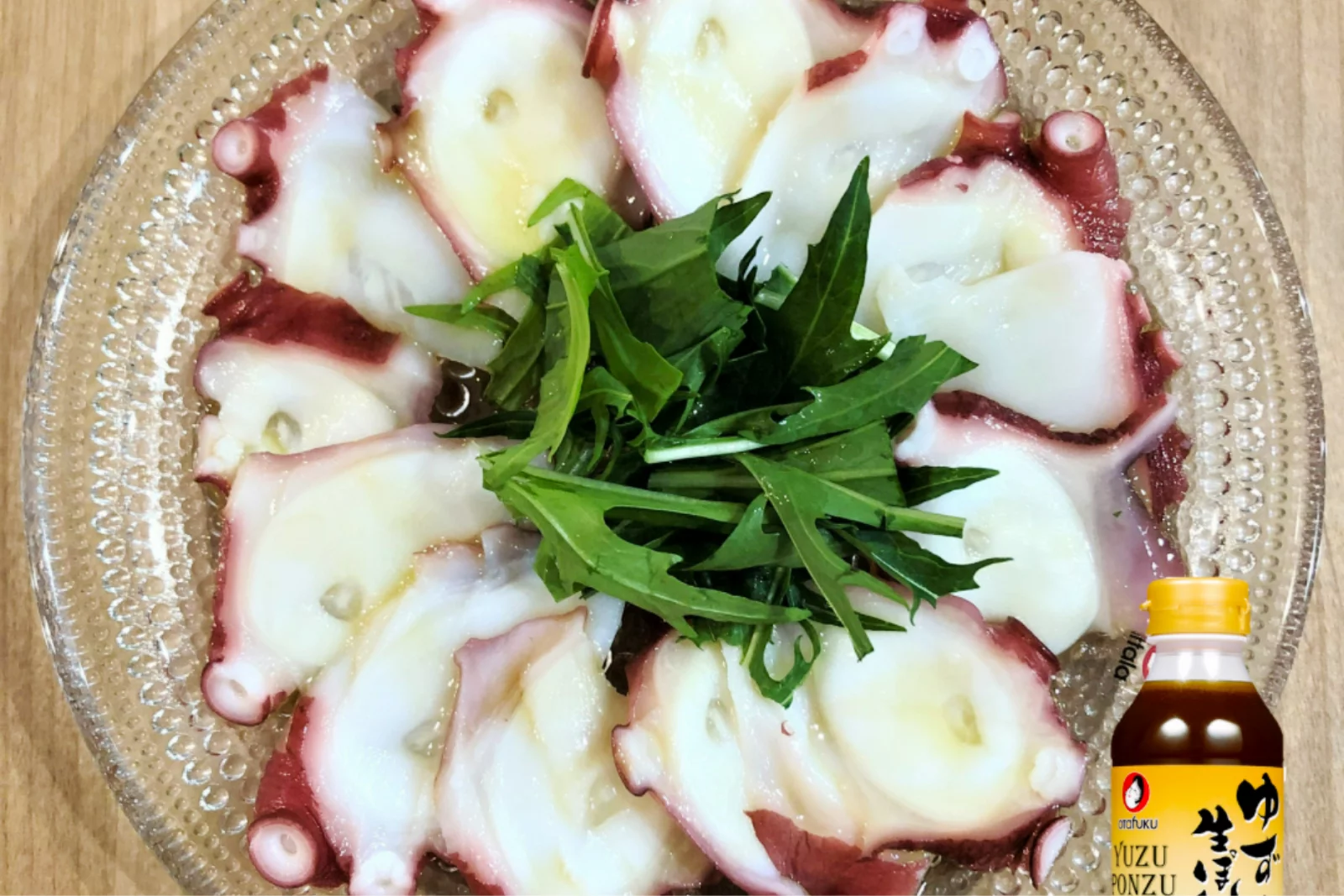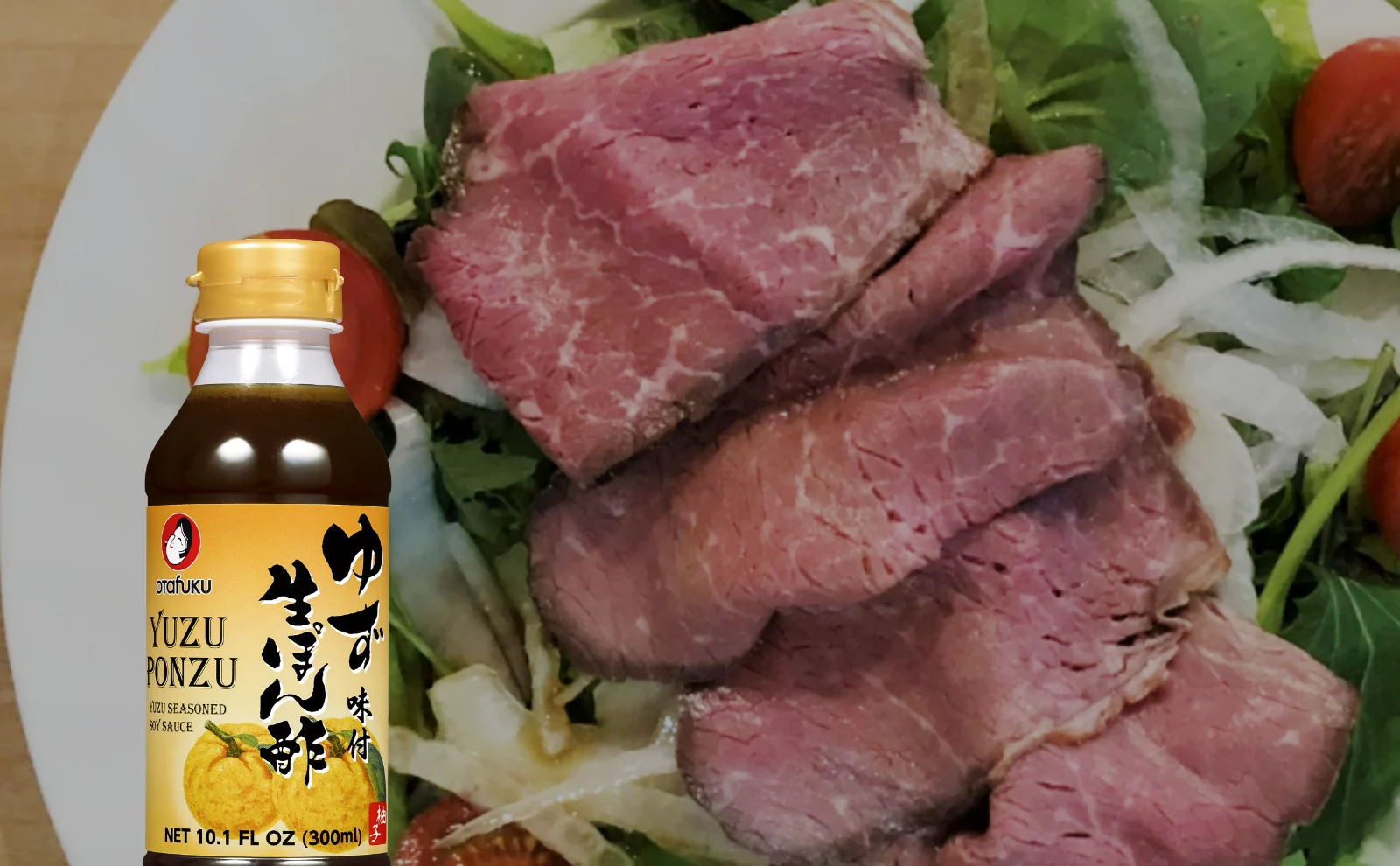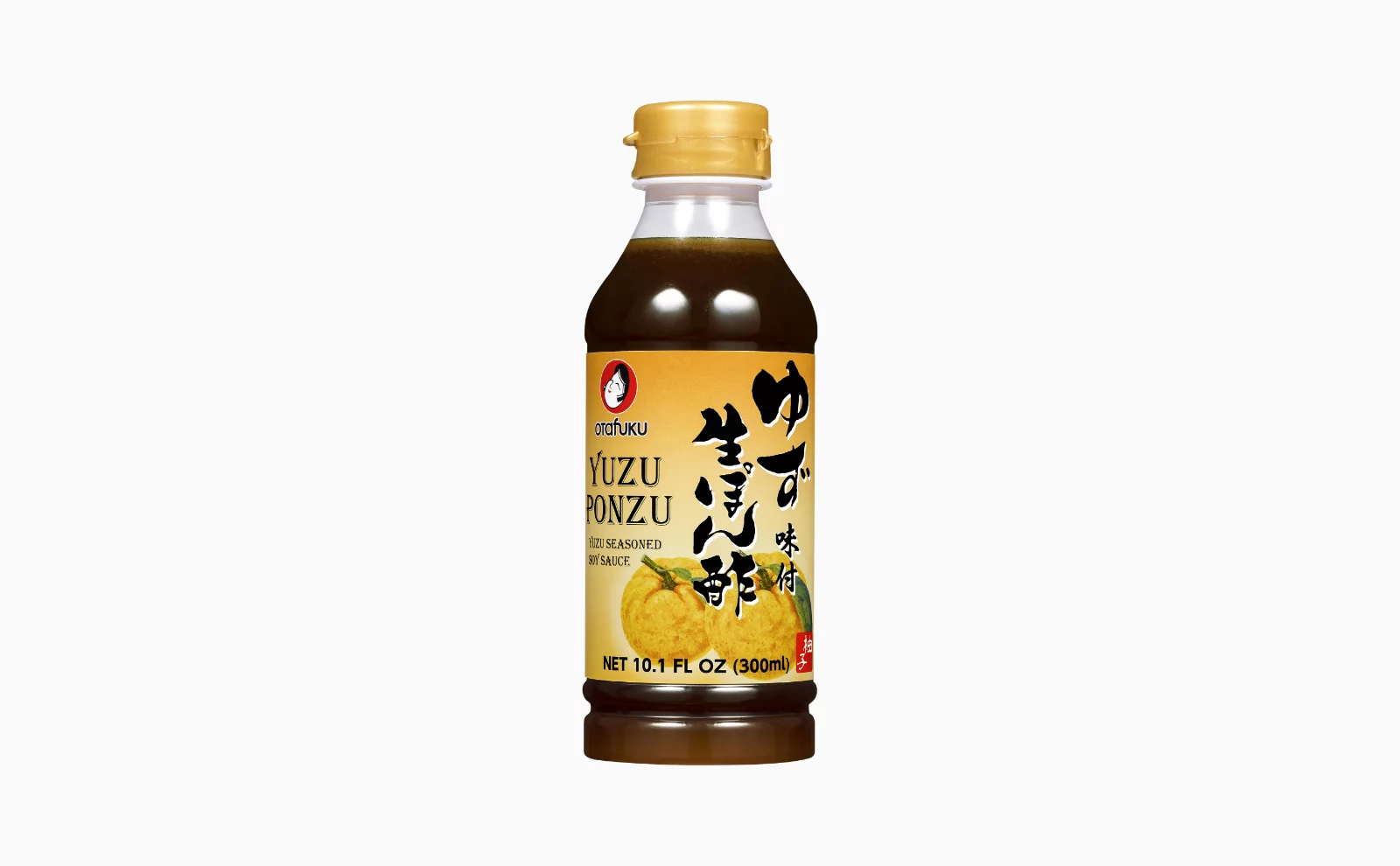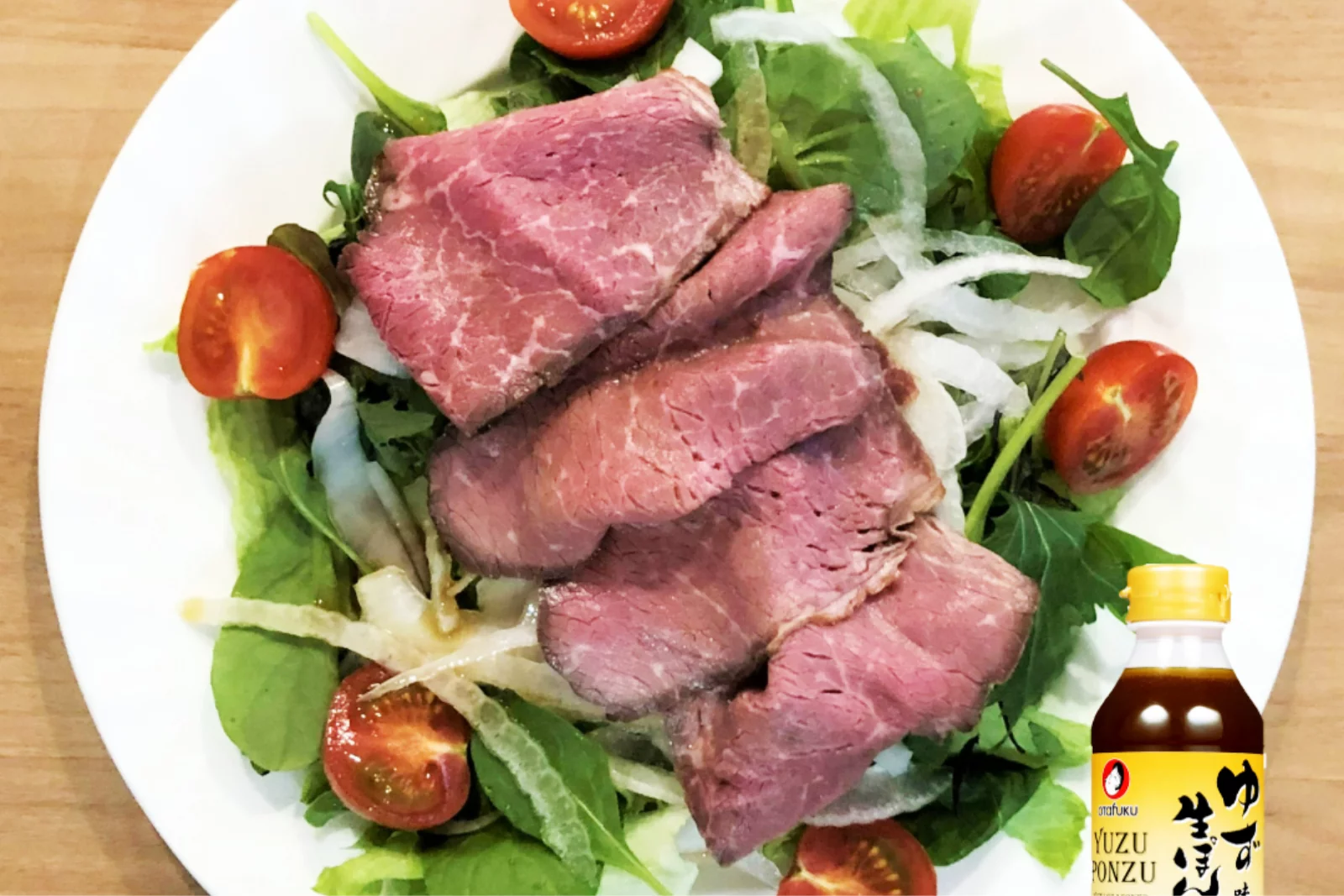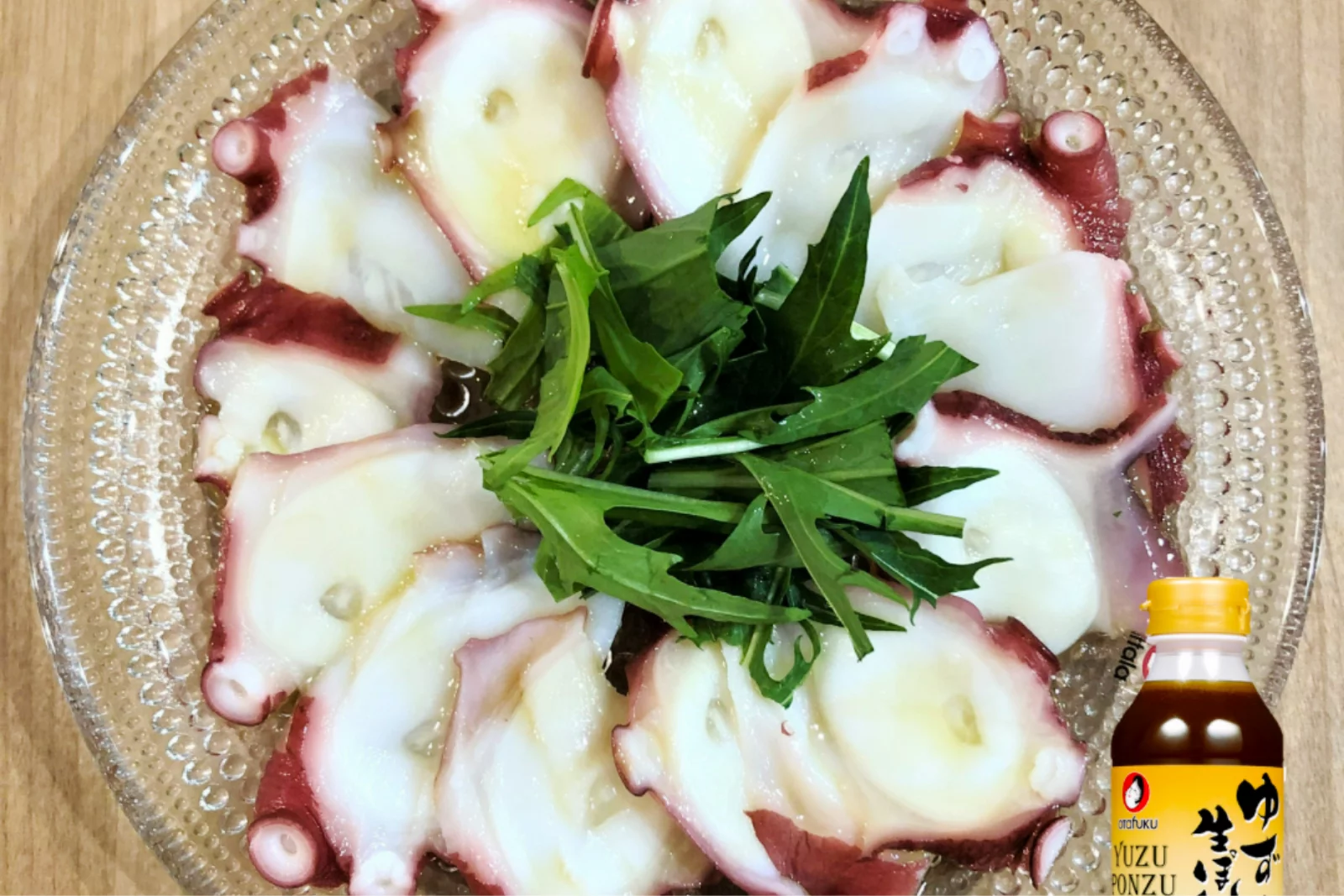 Recipes that use Yuzu Ponzu Sauce
About Yuzu Ponzu Sauce
This blend of Yuzu fruit juice and brewed Japanese soy sauce has a rich citrusy aroma that will add lots of delightful flavor to vegetables, fish, meat, or tofu. Use as a dipping sauce for foods cooked in a hotpot, drizzle over fried foods, or use as a salad dressing. The refreshing, tangy Yuzu flavor is the perfect balance to the mild saltiness of the soy sauce and vinegar.
Yuzu Ponzu Sauce contains no animal products.
Product description
Ingredients
water, soy sauce (water, soy beans, wheat, salt, alcohol), yuzu juice, dextrose, salt, white distilled vinegar, yeast extract
Allergens (subject to labeling requirements in Japan)
soy, wheat
Storage
Keep at room temperature. Refrigerate after opening.
Shelf life
1 year from manufacturing date
Where to buy Yuzu Ponzu Sauce outside of Japan
The following online shops sell Yuzu Ponzu Sauce as of July 2022. (Please understand that product availability may change without notice.)
Commercial buyers interested in this product should contact the manufacturer here: Otafuku Sauce Co., Ltd. Contact