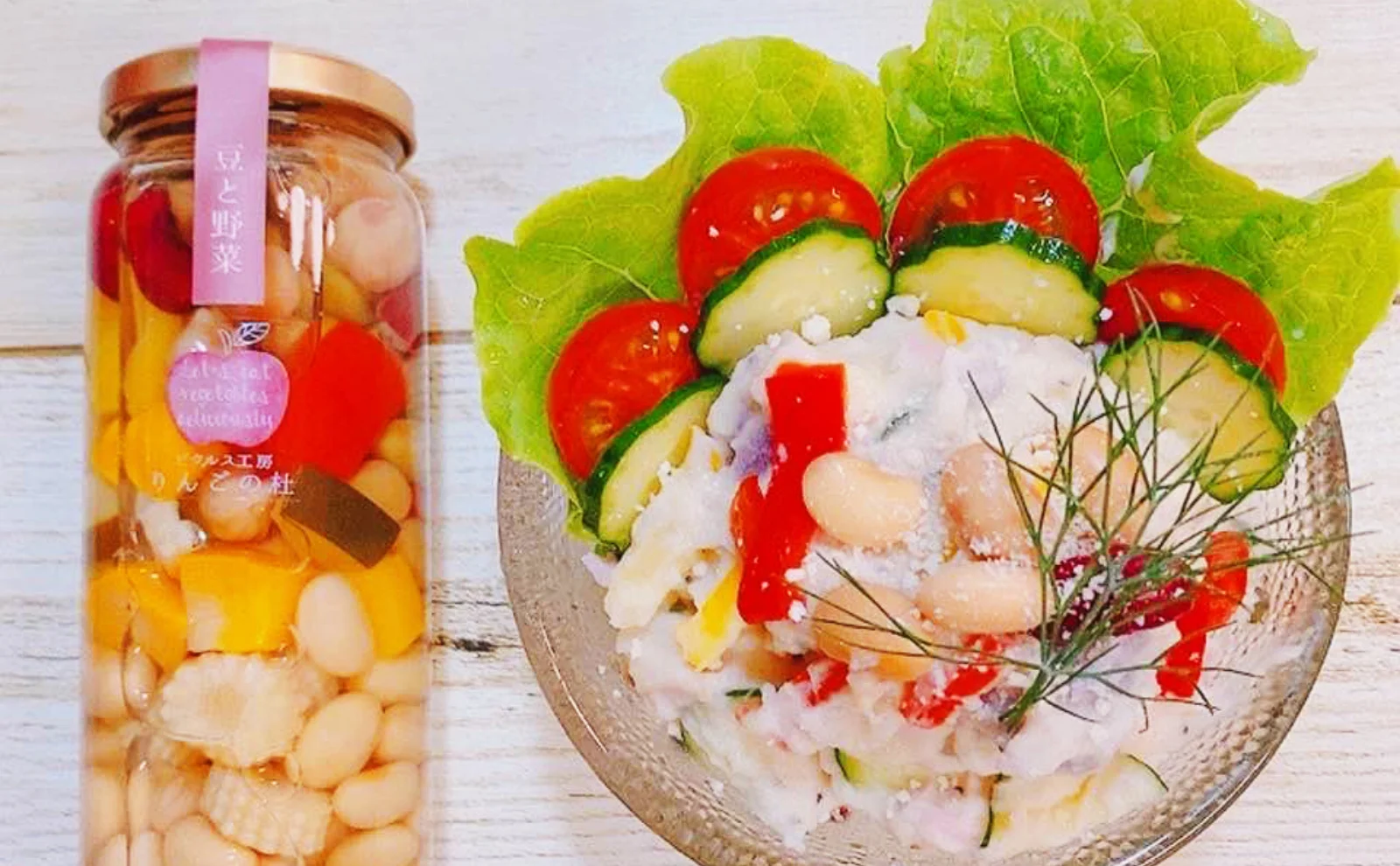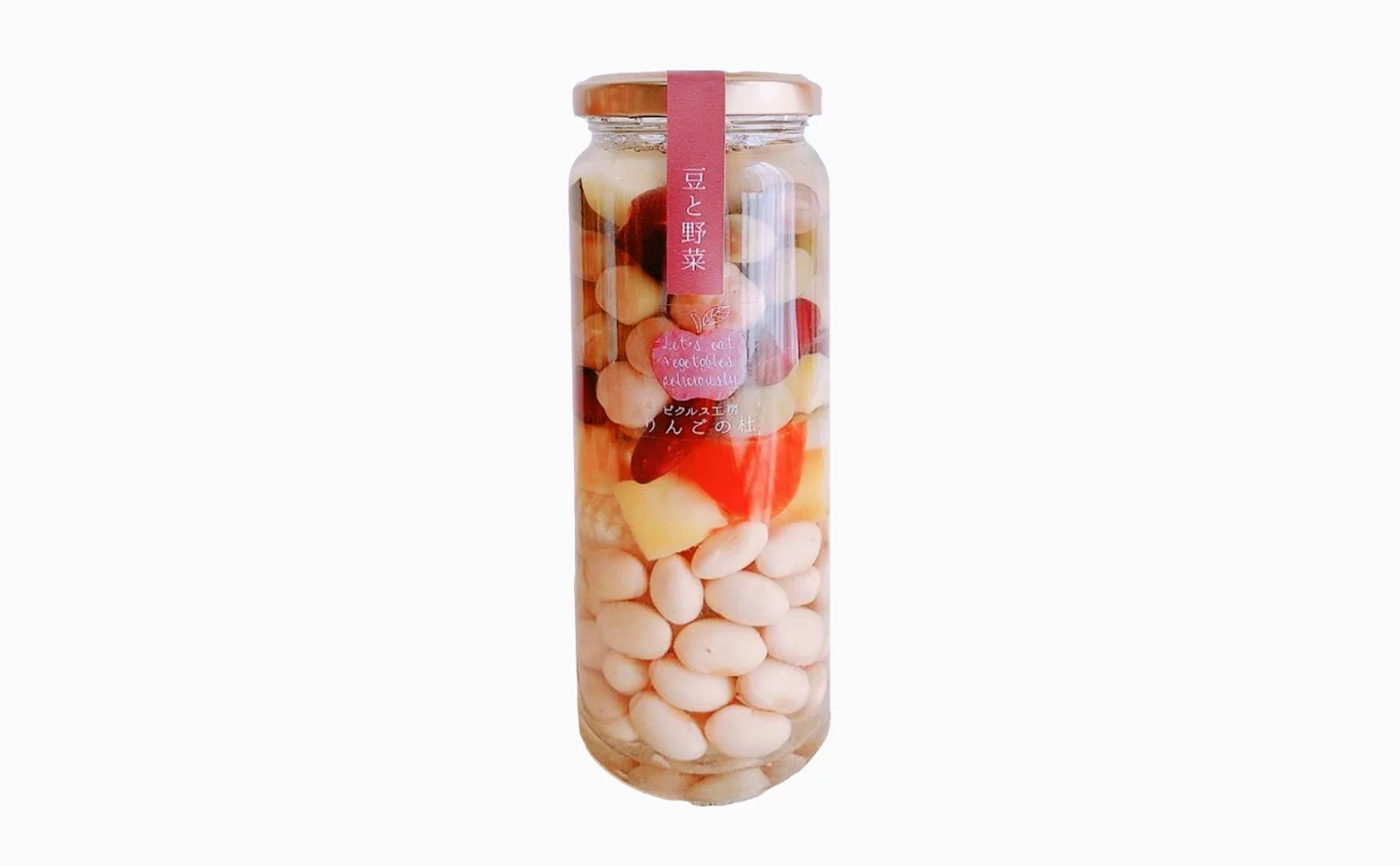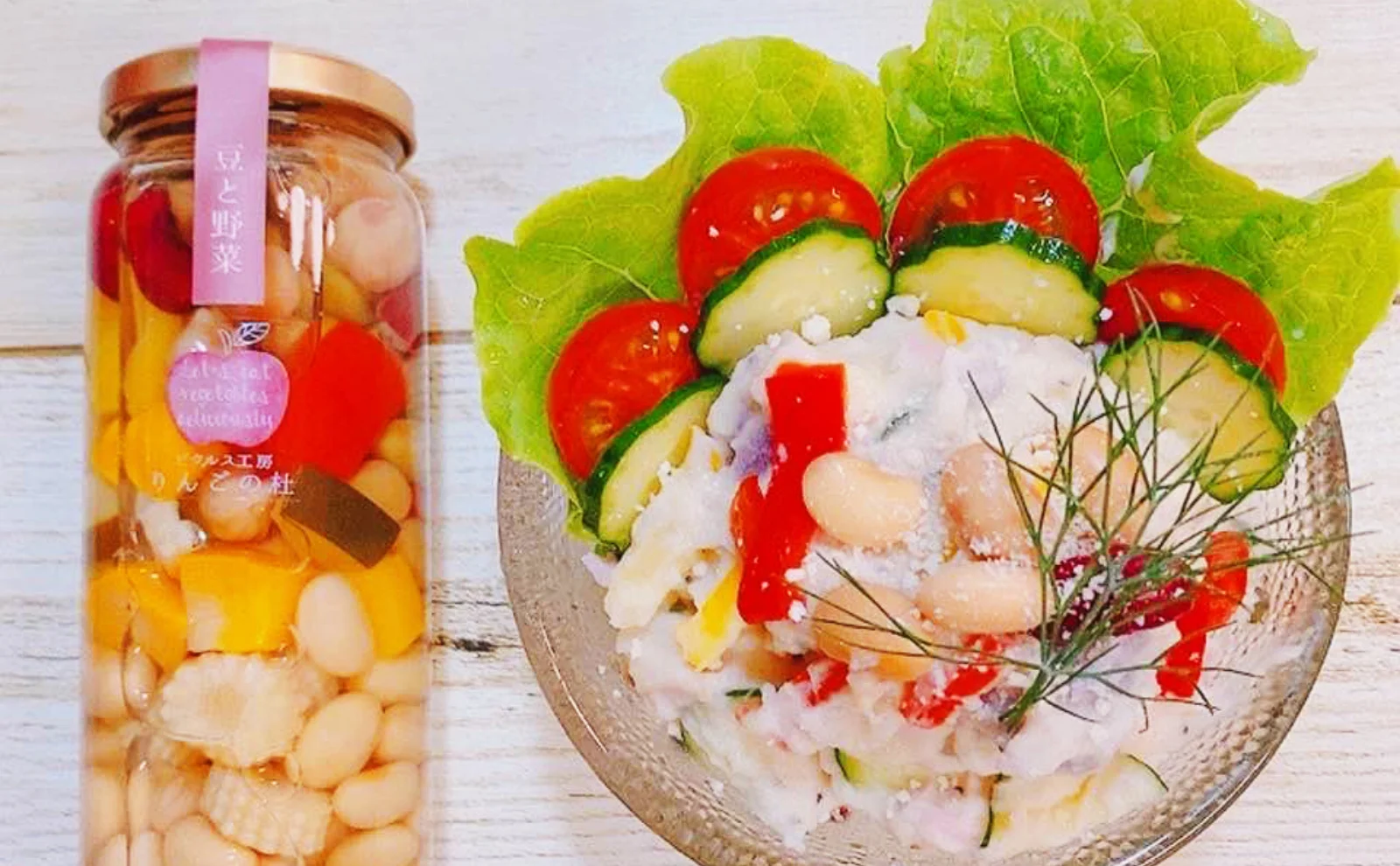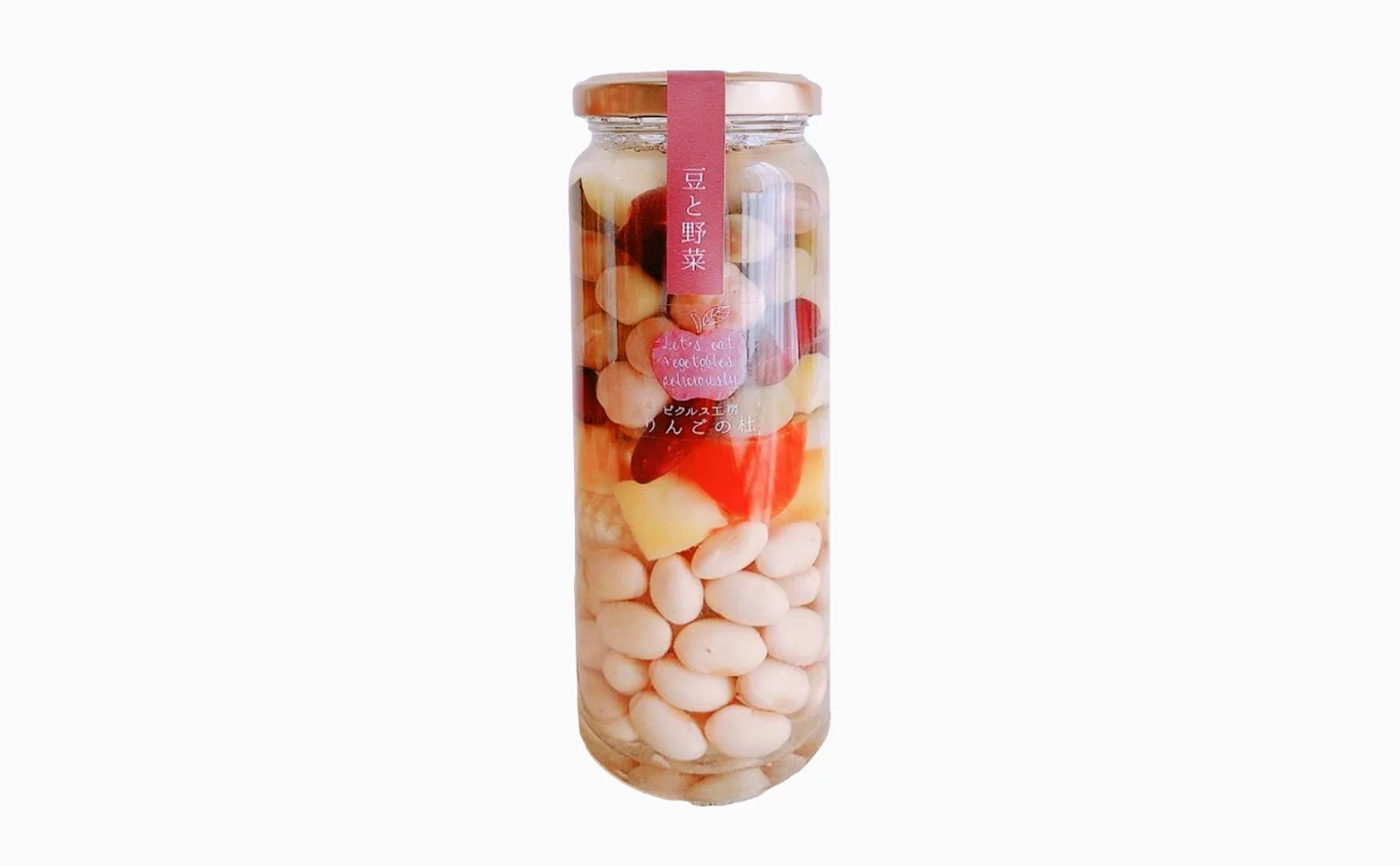 Recipes that use Bean and Veggie Pickles
About Bean and Veggie Pickles
These pickles are made with soybeans, garbanzo beans, zucchini and bell pepper. Soybeans are high in protein, low in fat, and contain isoflavone, an important nutrient for women. Cardamom and bay leaves add extra flavor. These pickles are not overly sour and are very easy to eat. We think you'll have trouble eating just one! Leftover pickle juice can be mixed with water, hot water, or soda water to make a refreshing vinegar drink, or used as a salad dressing.
Product description
Ingredients
Ingredients: Soybeans, red kidney beans, garbanzo beans, Marrowfat beans, zucchini, bell pepper, baby corn. The pickle juice contains: grain vinegar, sugar, salt, bay leaves, cardamom.
Allergens (subject to labeling requirements in Japan)
None
Volume
Solid ingredients: 100g Total volume: 200g
Storage
Store in a cool, dry place. Refrigerate after opening and eat within about two weeks.
Shelf life
15 months from manufacturing date