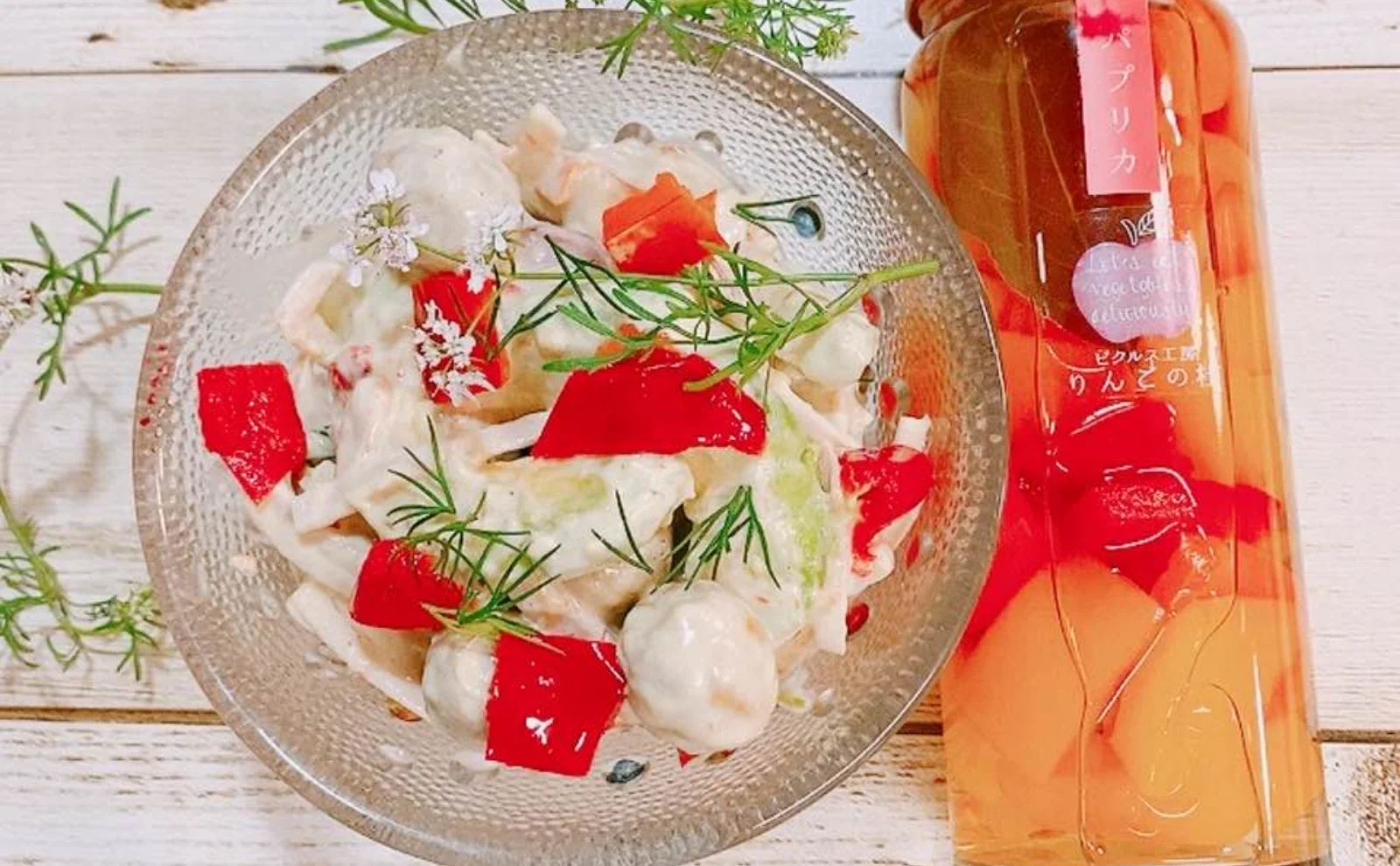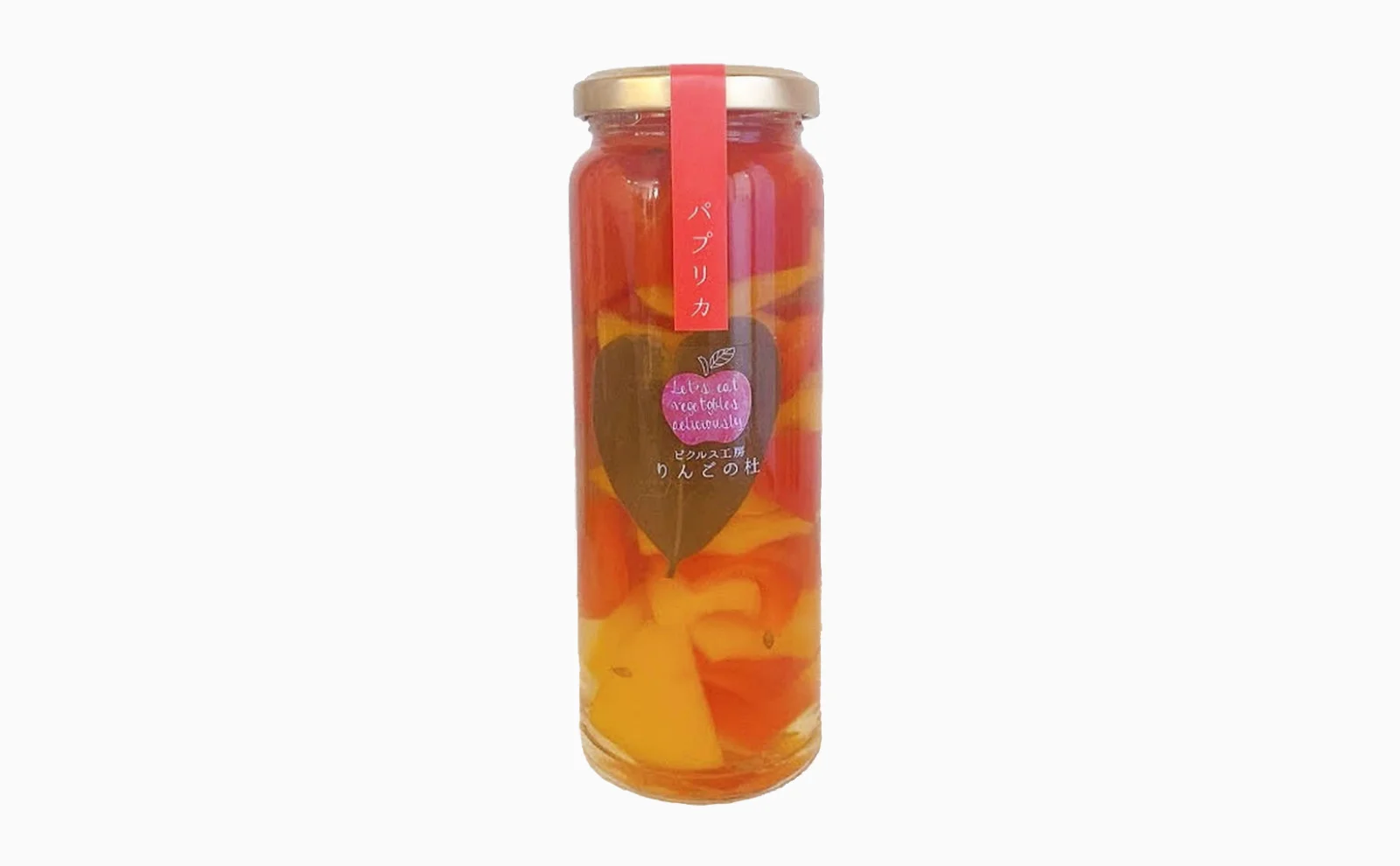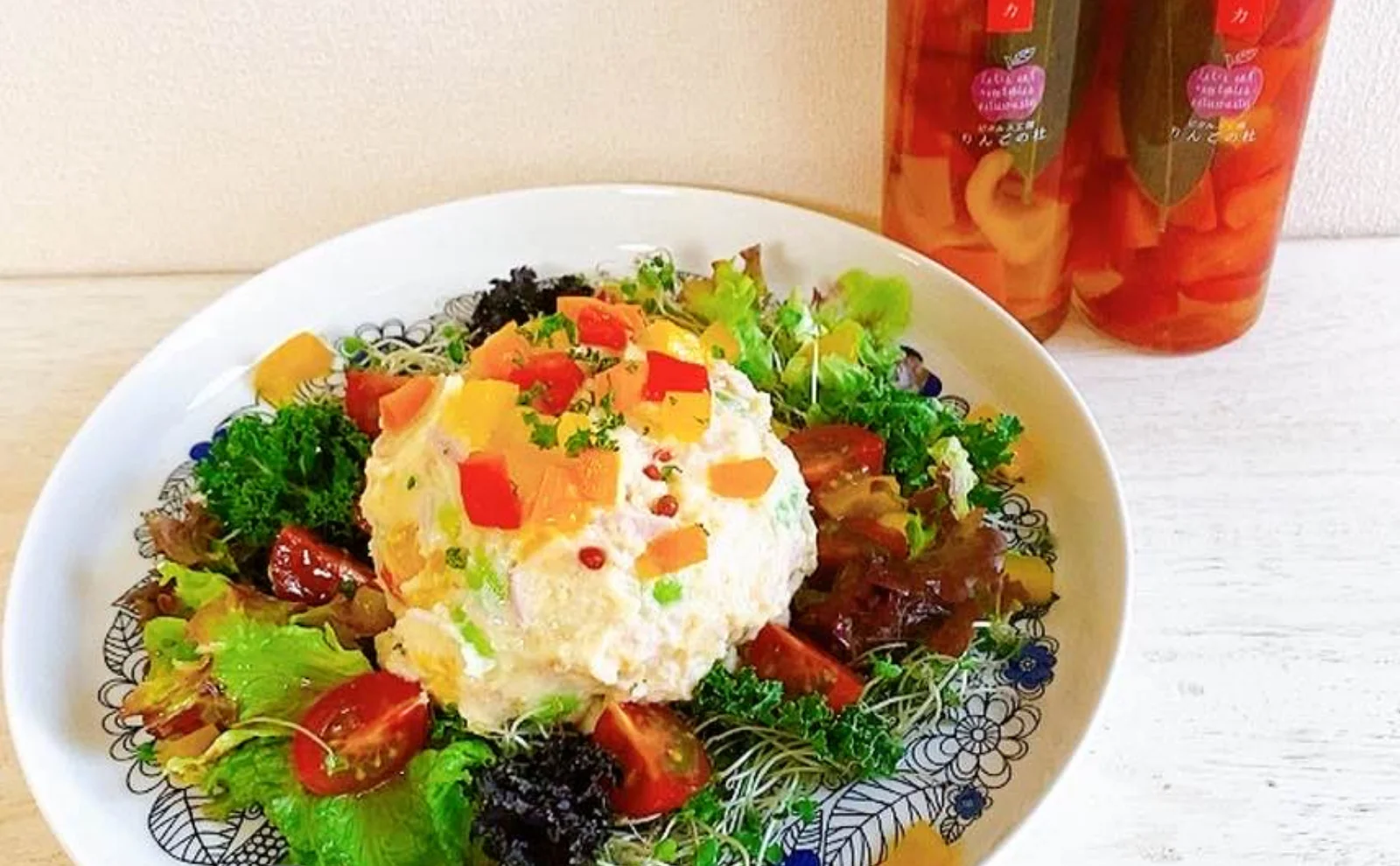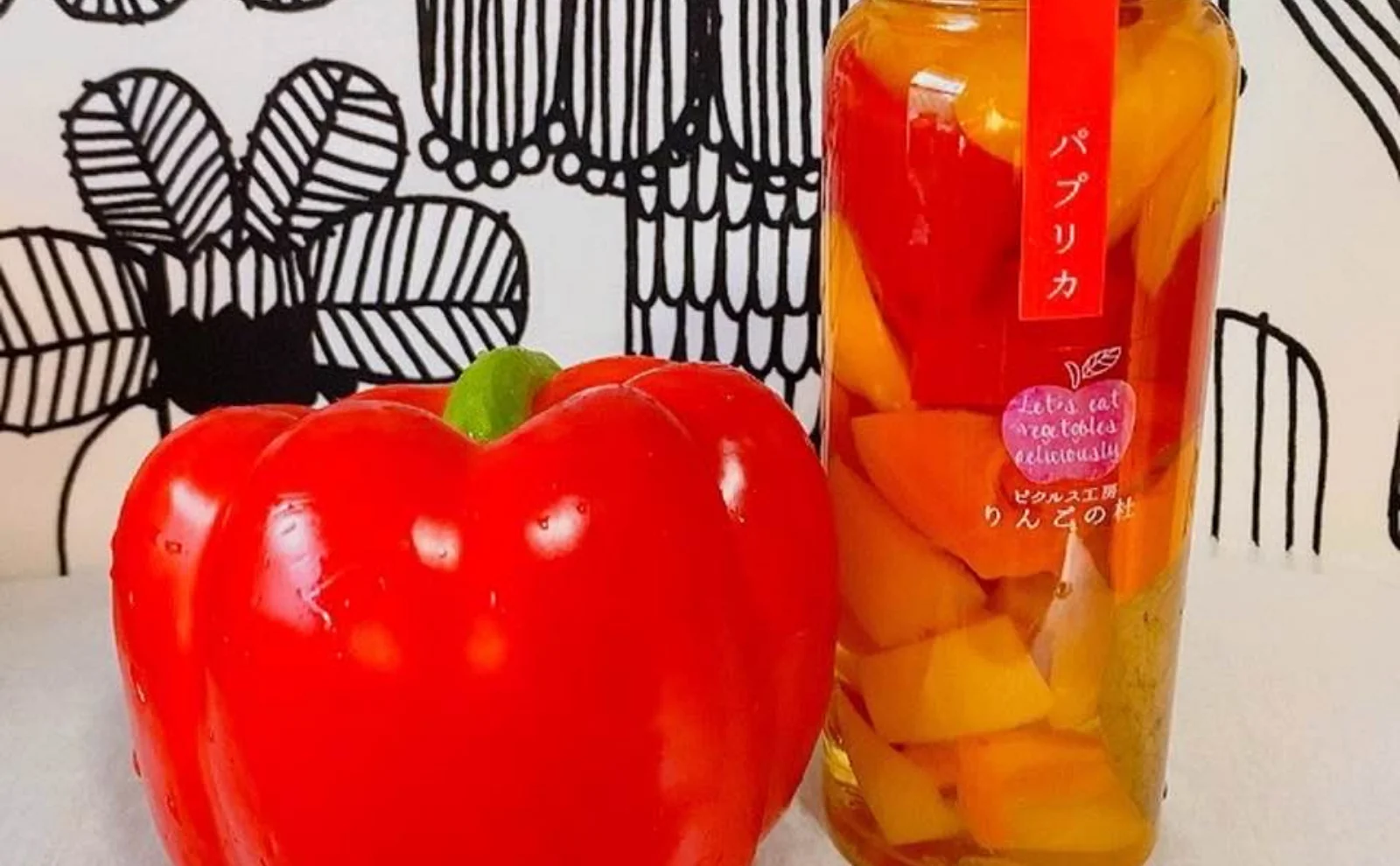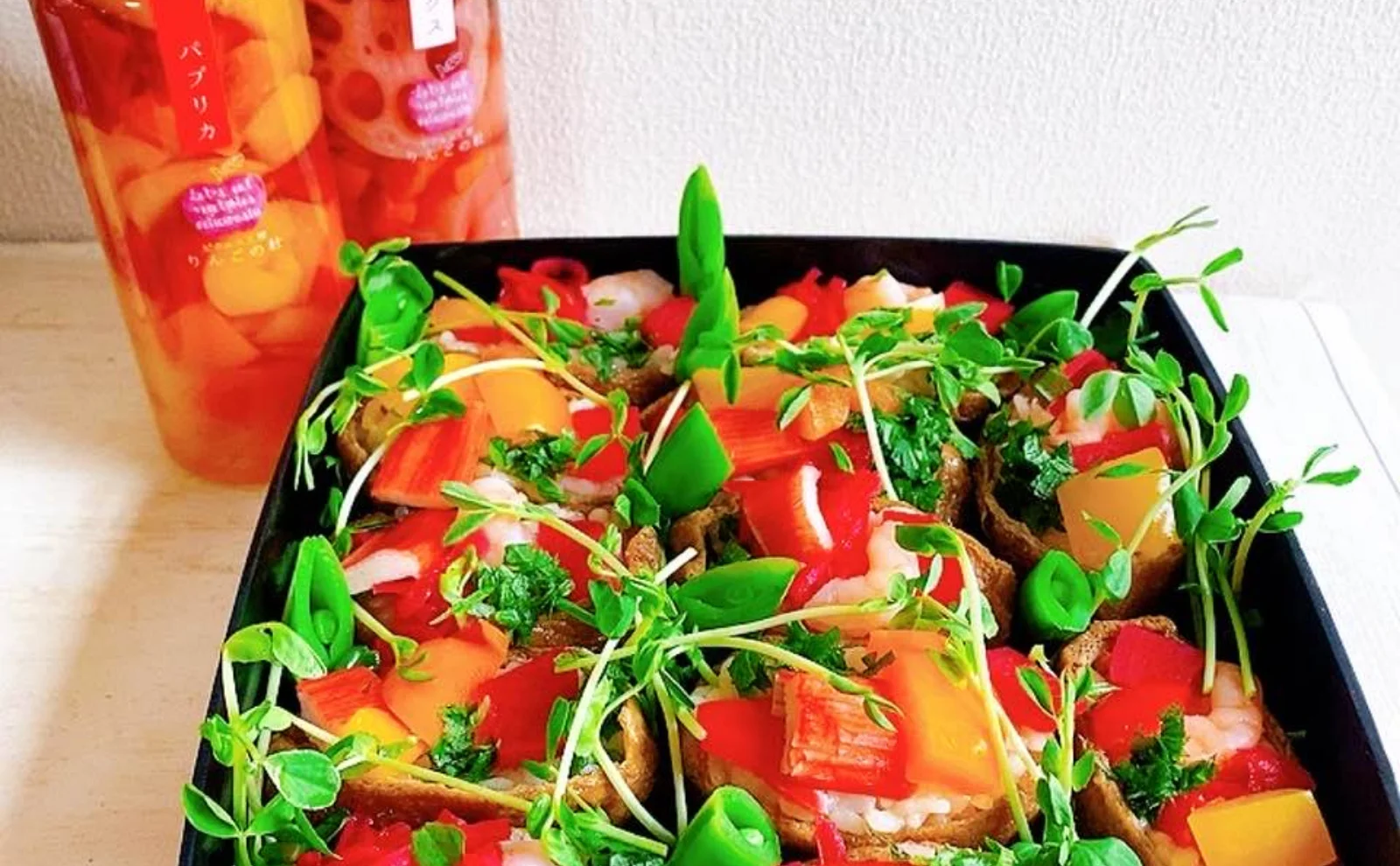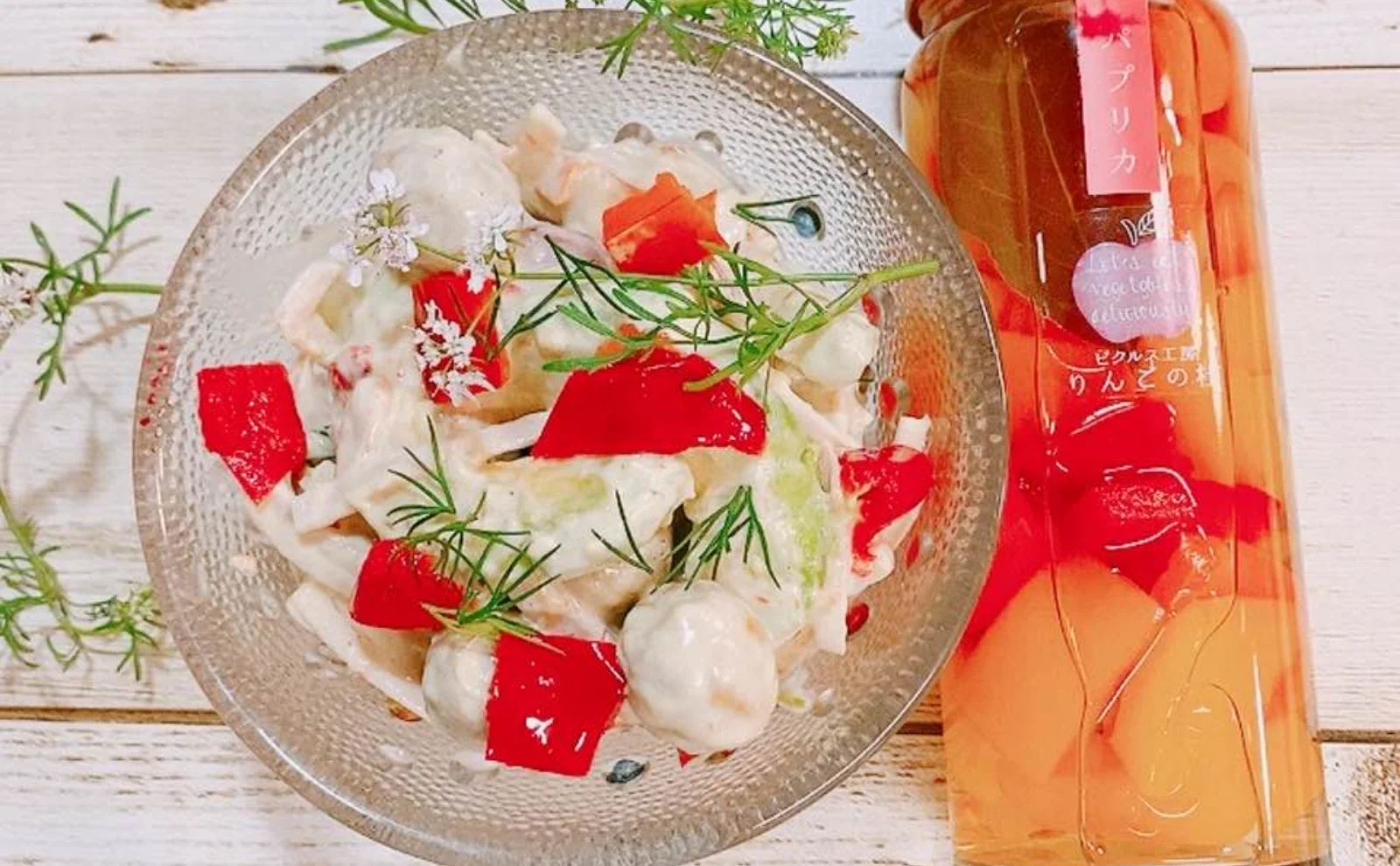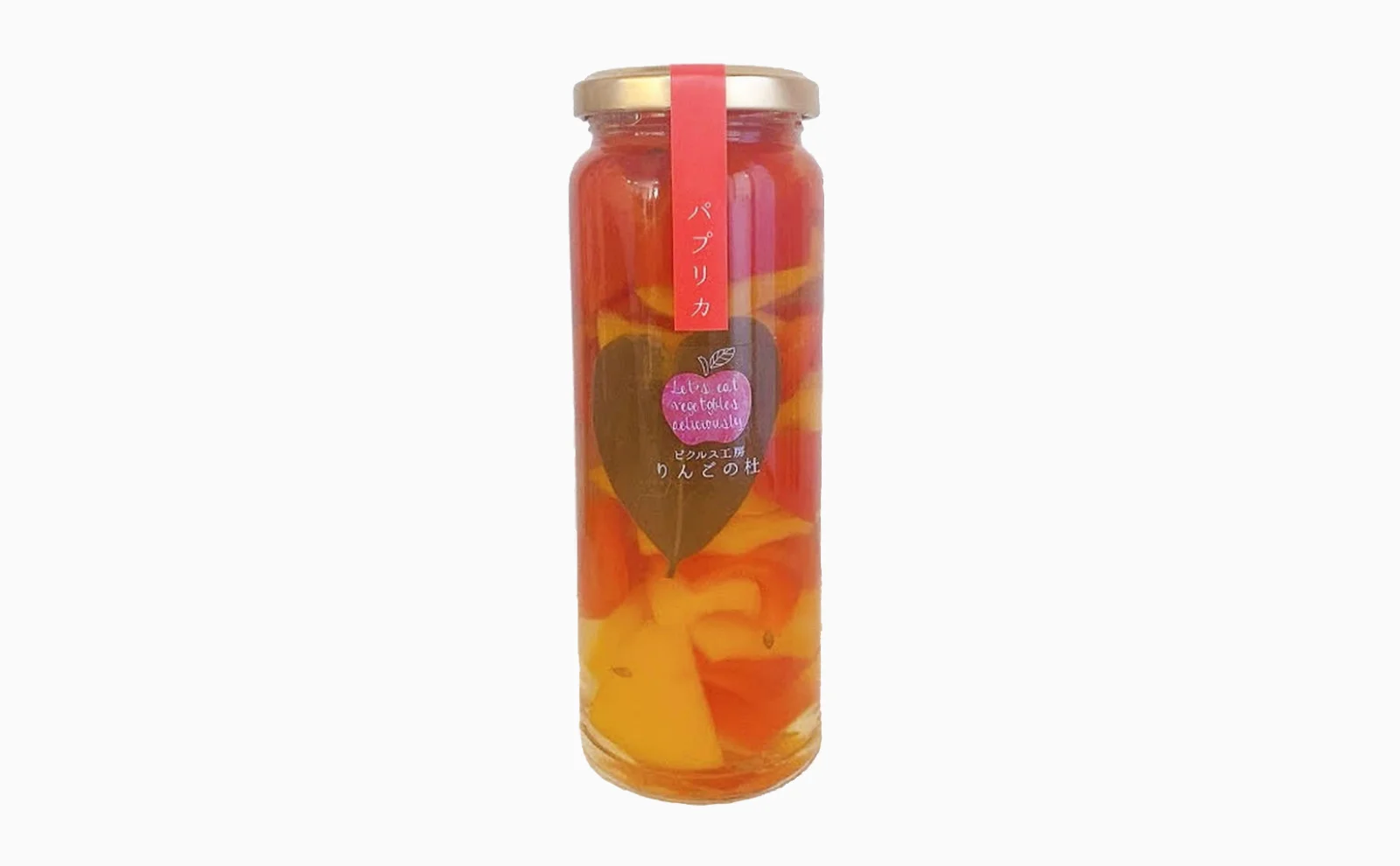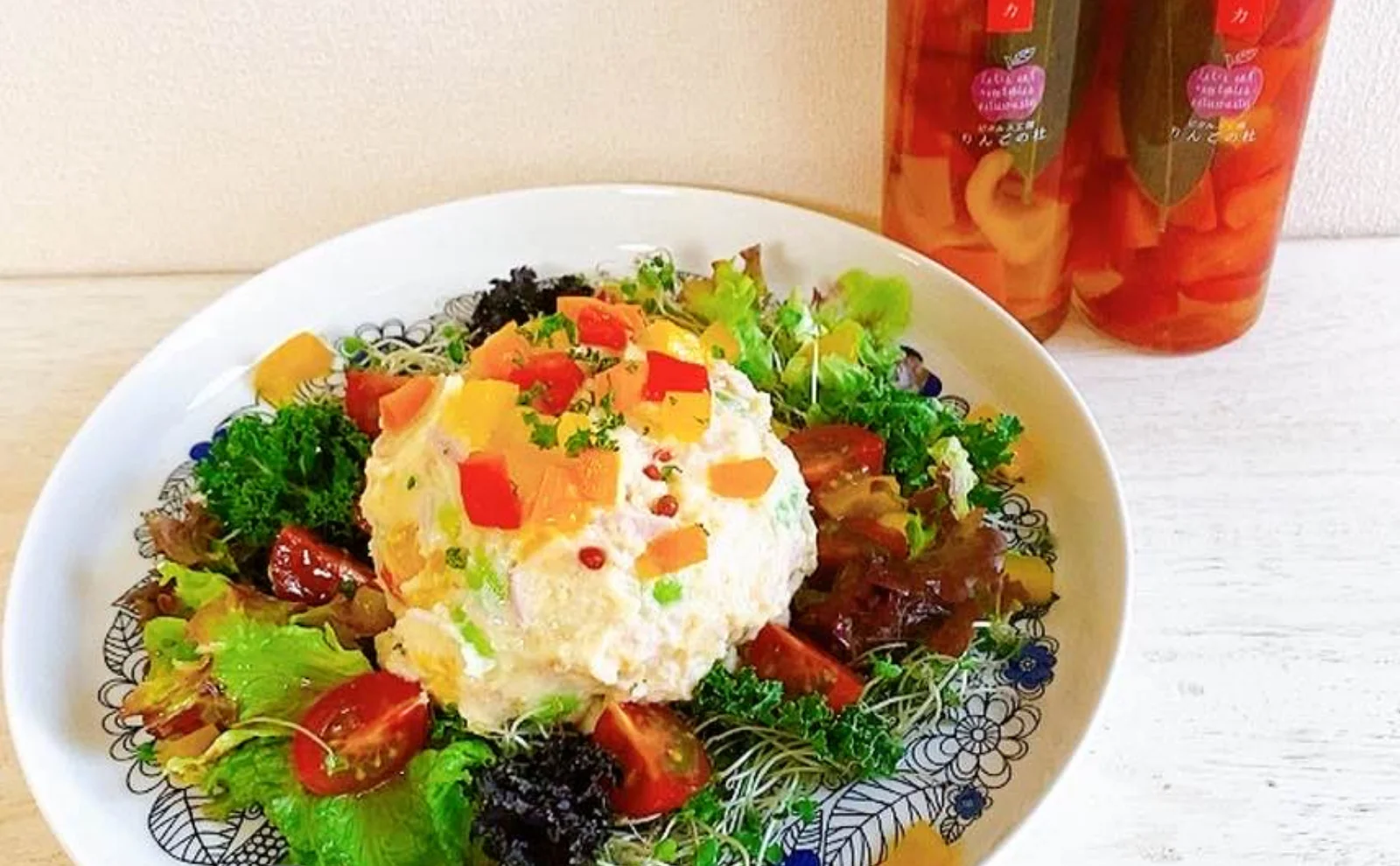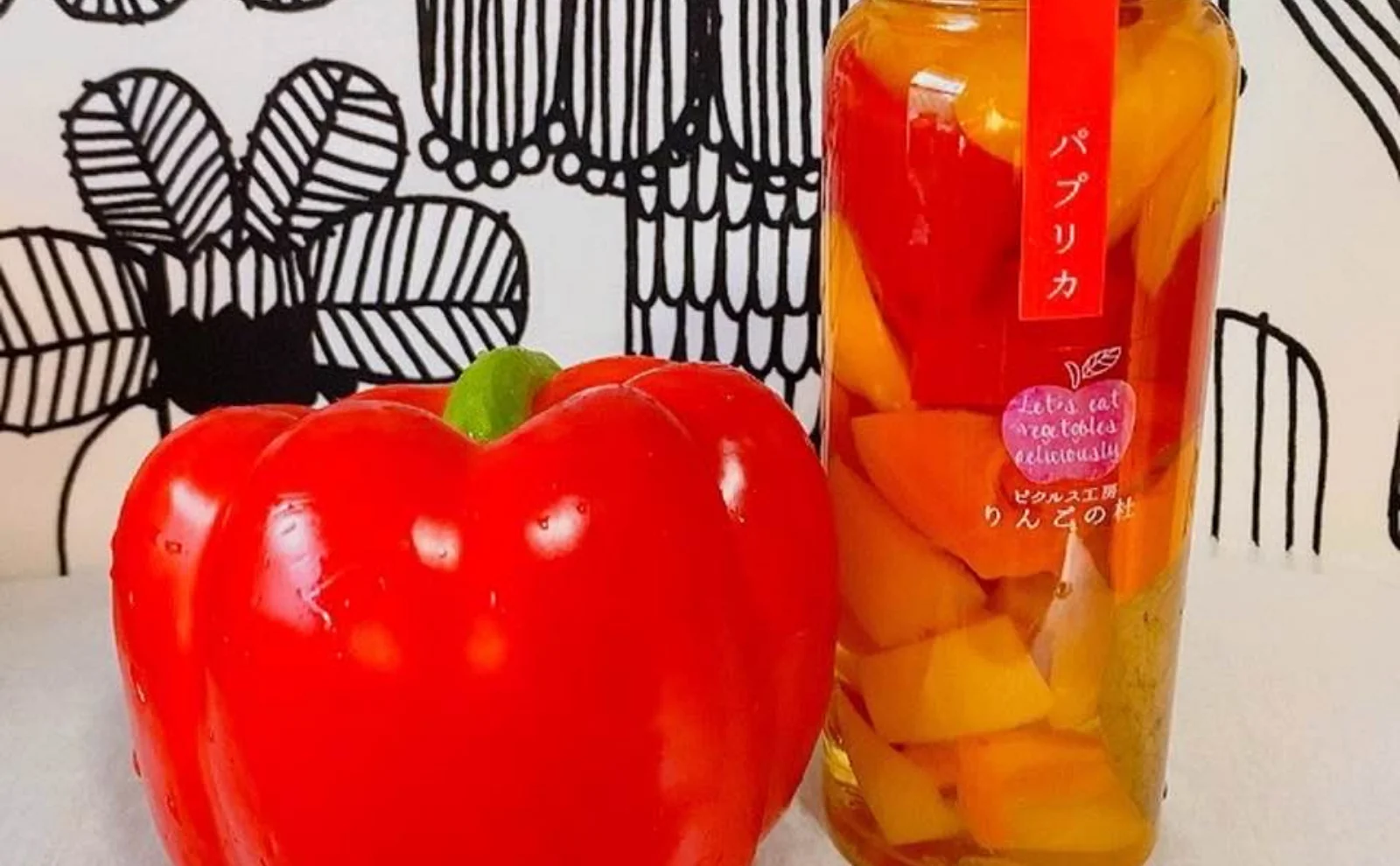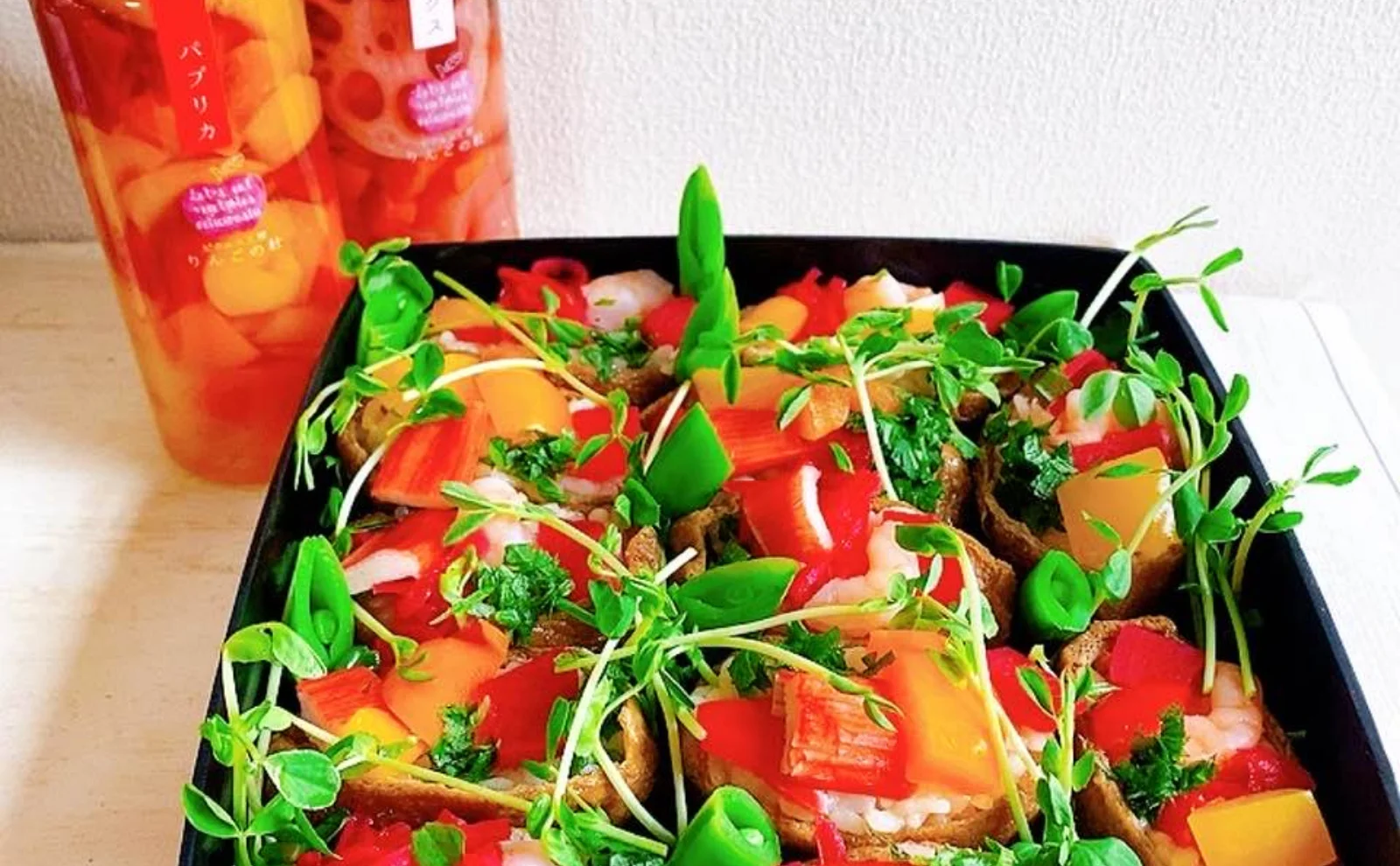 Thick Bell Pepper Pickles
Recipes that use Thick Bell Pepper Pickles
About Thick Bell Pepper Pickles
These pickles are made from thick bell peppers grown in Shizuoka Prefecture. Red bell peppers have the most vitamin C of any vegetable, strong antioxidant properties, and may keep skin beautiful and fight the effects of ageing. The yellow color of yellow bell peppers comes from an abundance of lutein, and may offer benefits in preventing eye disease such as cataracts. Not overly sour, they can be enjoyed like sweets. These pickles are also ideal for adding to sandwiches and salads.
Product description
Ingredients
Ingredients: bell peppers (grown in Hamamatsu, Shizuoka Prefecture) The pickle juice contains: grain vinegar, sugar, salt, bay leaves, pink peppers, cumin, and cardamom.
Allergens (subject to labeling requirements in Japan)
None
Volume
Solid ingredients: 100g Total volume: 200g
Storage
Store in a cool, dry place. Refrigerate after opening and eat within about two weeks.
Shelf life
15 months from manufacturing date