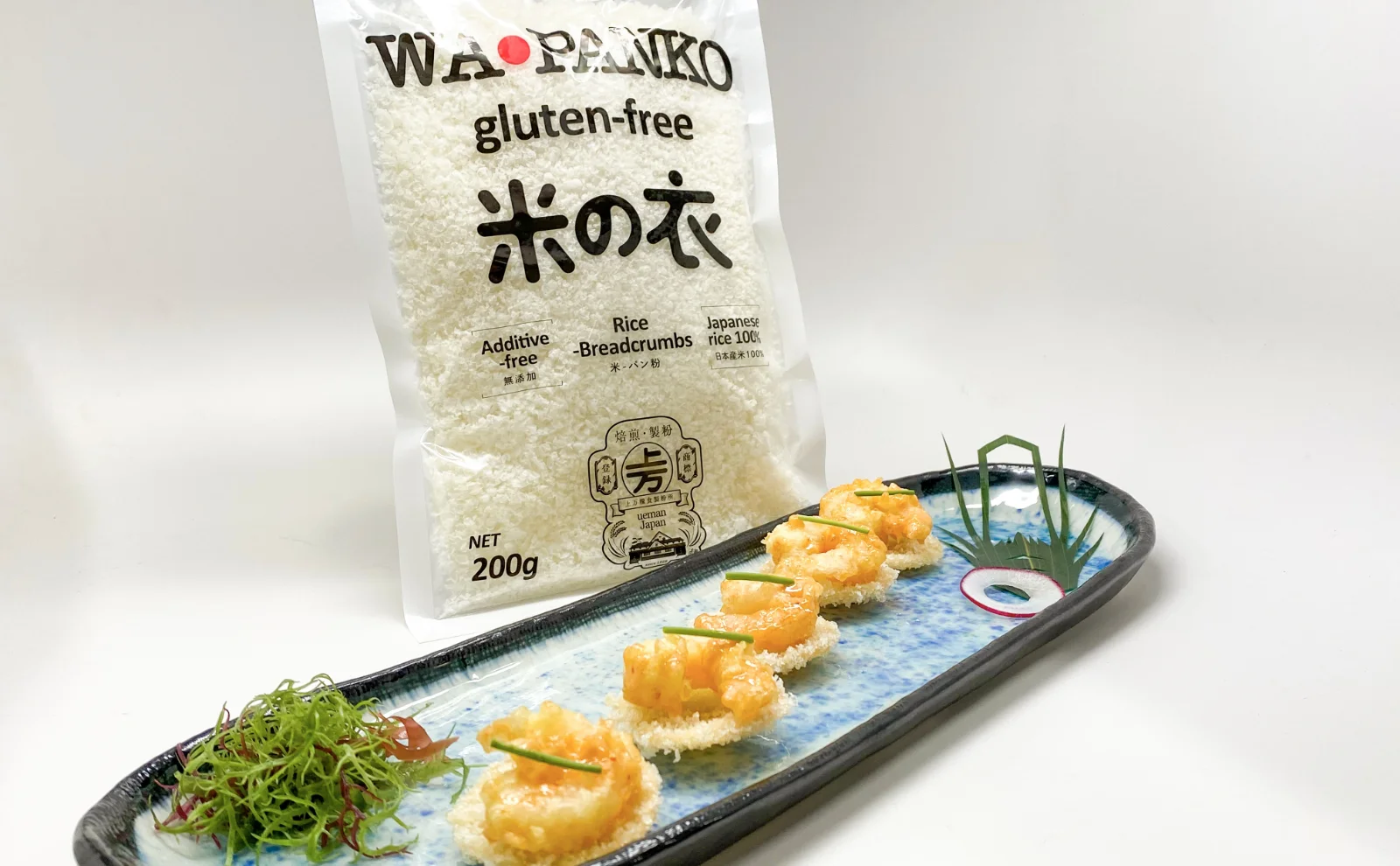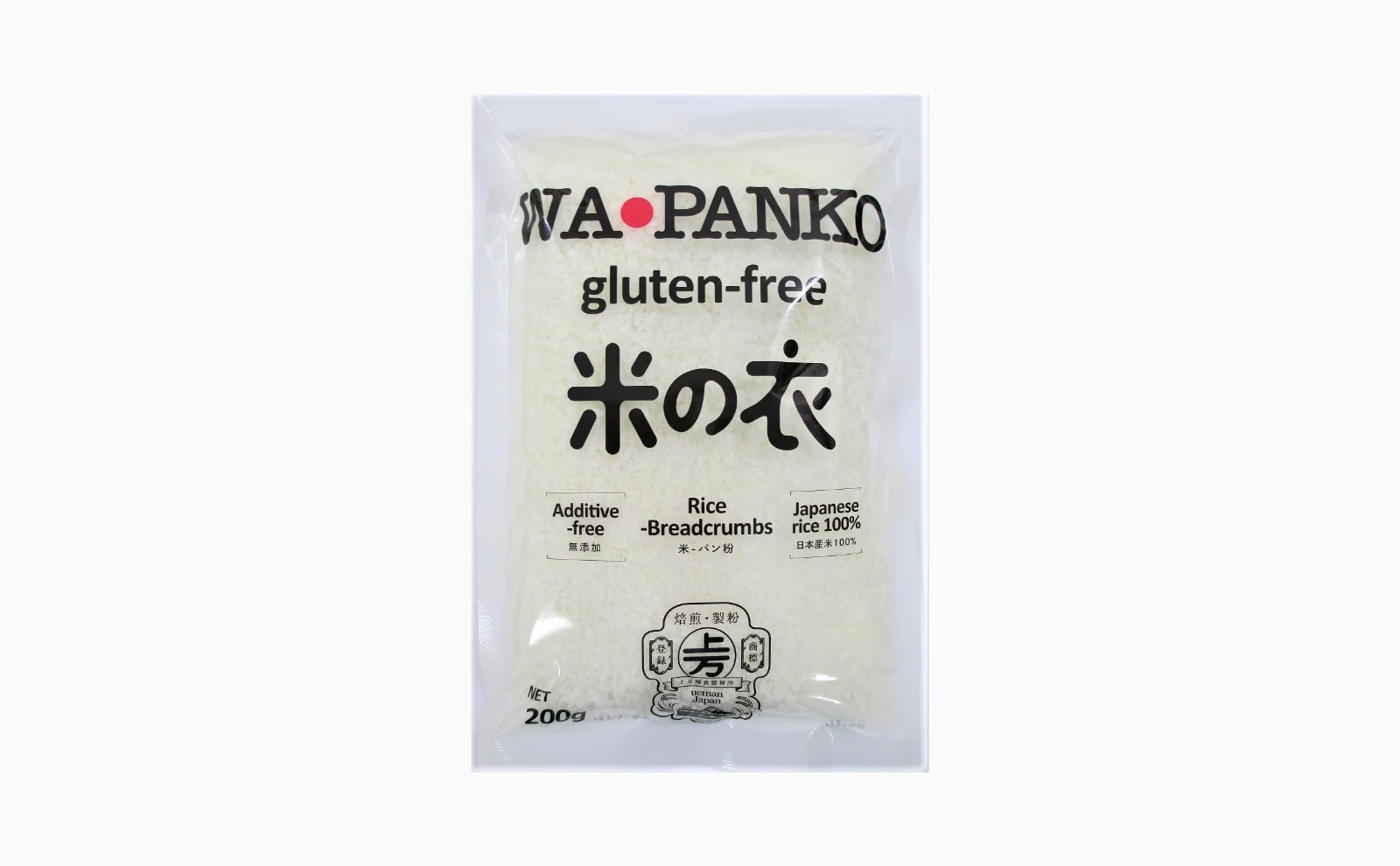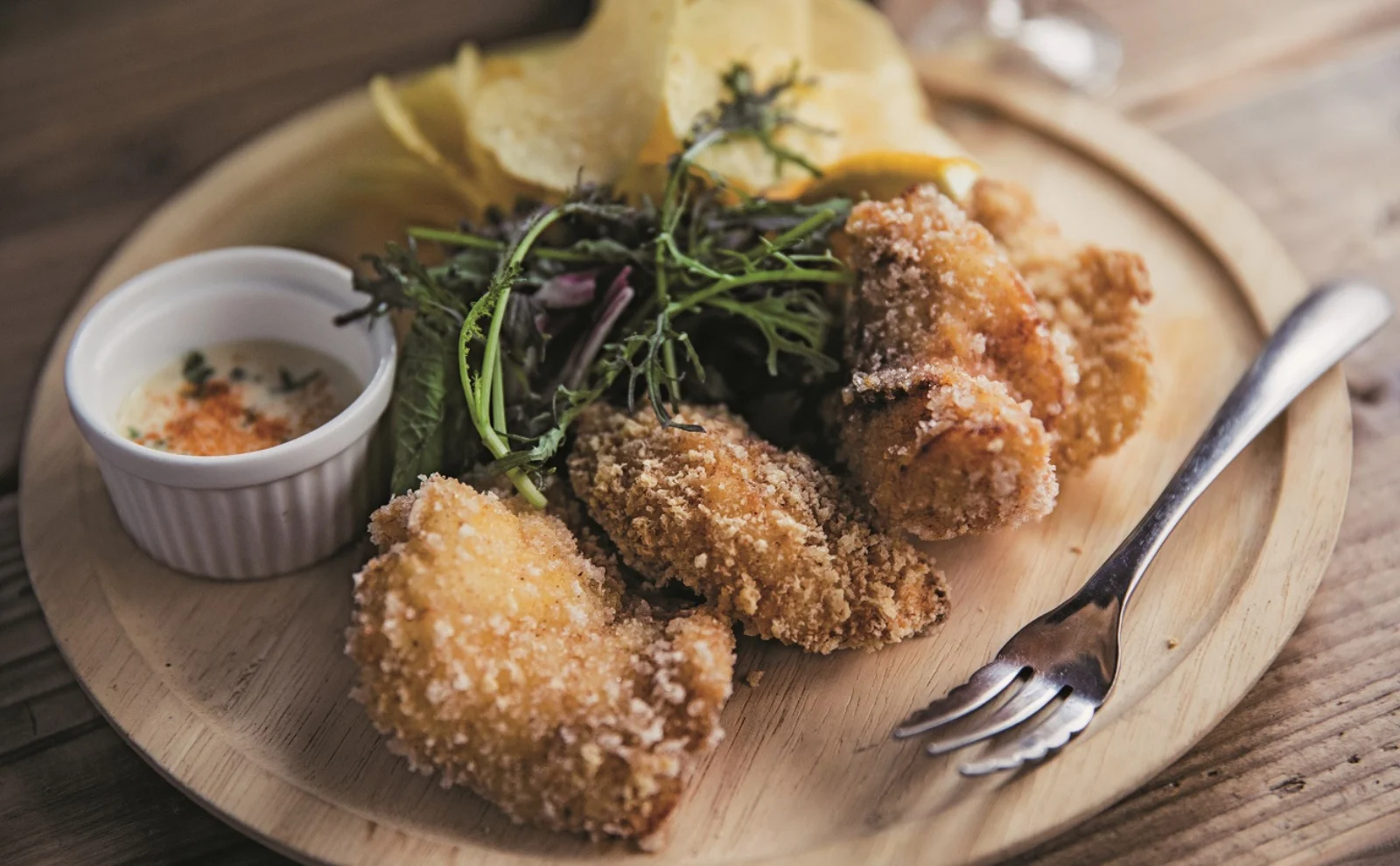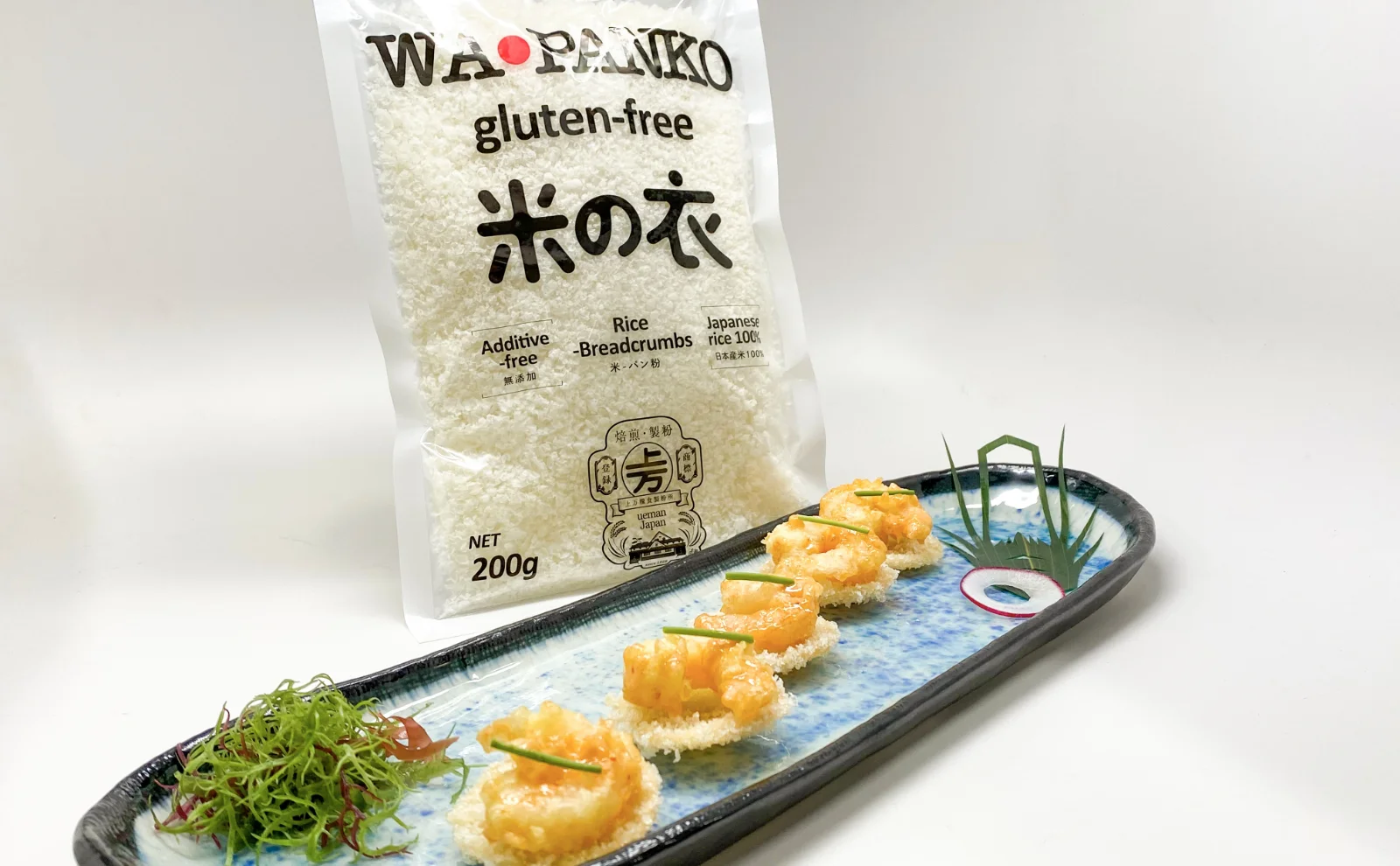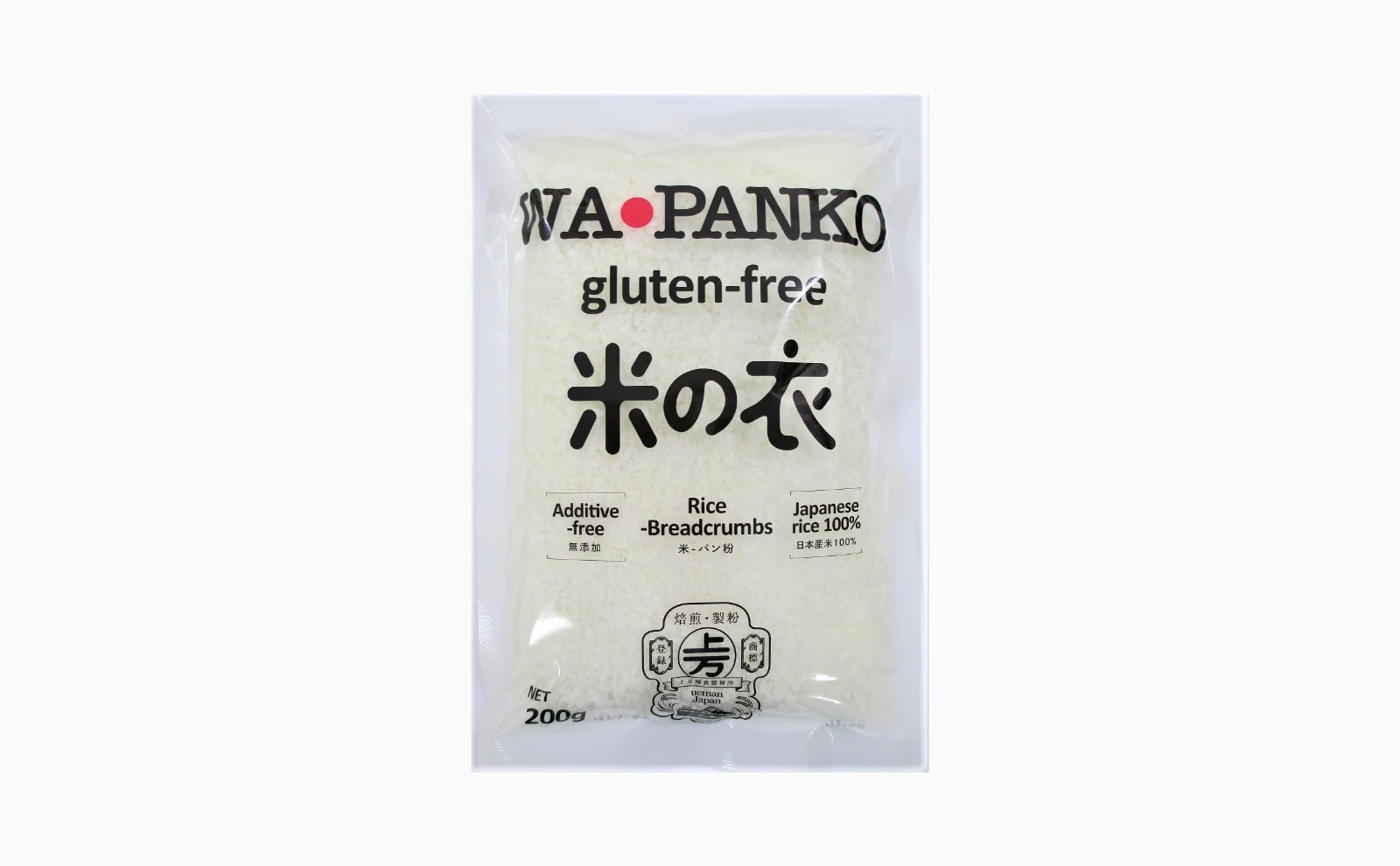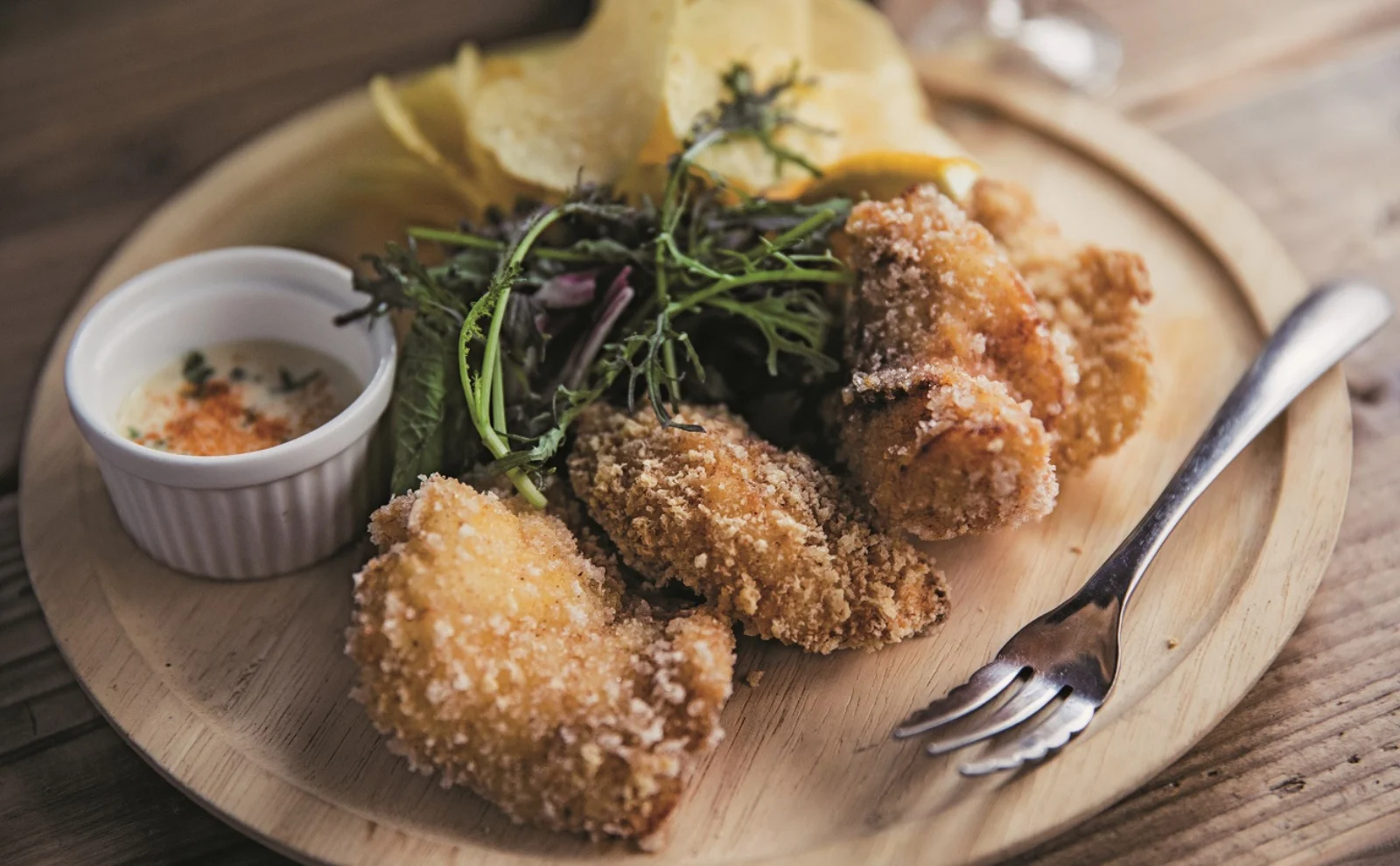 WA-PANKO Rice Breadcrumbs
Recipes that use WA-PANKO Rice Breadcrumbs
About WA-PANKO Rice Breadcrumbs
"WA PANKO" are gluten-free panko breadcrumbs made purely from Japanese rice. No wheat and no additives are used. WA PANKO breadcrumbs also absorb approximately 40% less oil compared to wheat breadcrumbs, meaning you can enjoy healthier fried foods. WA PANKO can be used just like breadcrumbs made from wheat flour, but the crispy outer texture that WA PANKO gives when frying makes these breadcrumbs particularly suited to softer, tender foods.
Product description
Ingredients
Rice flour (made from Japanese-grown rice)
Allergens (subject to labeling requirements in Japan)
Soybeans are used in manufacturing on the same production line. Wheat is used in manufacturing in the same factory.
Certifications
FSSC22000 HACCP
Storage
Keep at room temperature
Shelf life
13 months from manufacturing date
For sale in
Australia, France, Germany, Hong Kong, Italy, Malaysia, Norway, Phillipines, Poland, Singapore, Spain, Sweden, Switzerland, United Kingdom, United States
Where to buy WA-PANKO Rice Breadcrumbs outside of Japan
The following online shops sell WA-PANKO Rice Breadcrumbs as of July 2022. (Please understand that product availability may change without notice.)